Nearly a quarter of Latino businesses say they're doing better than before pandemic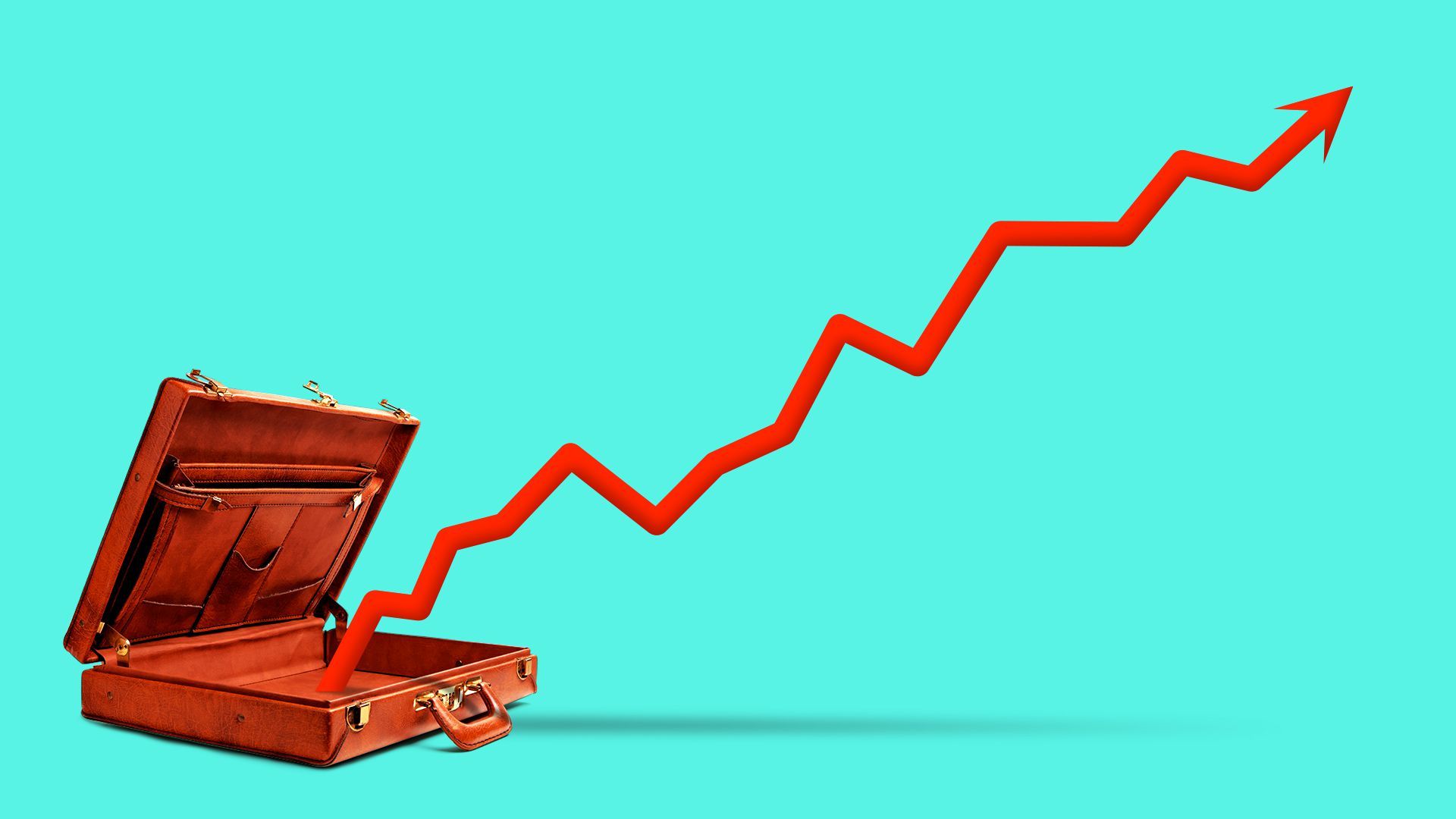 Latino-owned businesses in the U.S. are more likely than white non-Hispanic ones to say they've recovered from the pandemic and are performing better than before, according to a new report.
State of play: The annual Stanford Latino Entrepreneurship report, scheduled to be released today (Thursday), focuses on the fastest-growing segment of the U.S. business population.
An expanded customer base, which includes growing their share of government contracts, ranked among the top factors for their stronger recovery.
"They were able to adapt," says researcher Barbara Gomez-Aguinaga, associate director of the university's Latino Entrepreneurship Initiative.
By the numbers: Stanford surveyed about 10,000 companies with at least one employee other than the owner and found that:
19% of Latino businesses and 18% of white-owned businesses say they've recovered and are doing about the same as before the pandemic.
23% of Latino-owned businesses said they've recovered and are doing better than before, compared to 18% of white non-Hispanic owned businesses.
The big picture: Despite disproportionate impact from the pandemic, Latino-owned businesses are among the fastest-growing in numbers and revenue, according to several studies and reports.
The median growth rate for Latino businesses was 25% from 2019 to 2022. It was 9% for white non-Hispanic owned businesses, the Stanford report shows.
That "growth is not only in the number of employer businesses, it's also in the revenue that they generate and even payroll," says Gomez-Aguinaga.
Black small-business owners also feel more optimistic about this year than their peers, Axios' Hope King reports.
Yes, but: Latino businesses still struggle to access financing and are dealing with more acute staffing shortages than others, per the Stanford report.
They are denied bank loans at higher rates than white businesses even when they have similar credit scores or higher revenue rates, the report says.
That makes Latino businesses twice as likely to use personal or family savings.
Latino businesses also struggled more with employee retention and hiring than their white peers, according to the report.
Plus, while part of Latino businesses' success is pegged in part to securing more government contracts, the survey found those awards were 31 times smaller on average than contracts for white non-Hispanic businesses.
They also take longer to secure, the study found.
"So it's not just about who gets a contract or who doesn't," Gomez-Aguinaga says, adding that the disparities seem to exist despite otherwise similar business metrics.
She says Stanford hopes the data serves as a launching point for businesses and decision makers, notably governments and banks or capital providers, to find ways to even the playing field for the benefit of the overall economy.
What they're saying: "As the fastest-growing small business group, Latino-owned firms are fueling the U.S. economy and are drivers of growth activity, innovation and job creation," says Mikal Quarles, managing director and head of diverse strategies for business banking at JPMorgan Chase.
Quarles says the company has several initiatives to help small business owners in majority Hispanic neighborhoods access capital, including a program that extends credit to people who might not otherwise qualify or get less favorable terms.
The program was piloted in Dallas, Houston, Miami and Detroit and went nationwide in October.
Subscribe to Axios Latino to get vital news about Latinos and Latin America, delivered to your inbox on Tuesdays and Thursdays.
Go deeper