PPP provided a smaller safety net for Latino businesses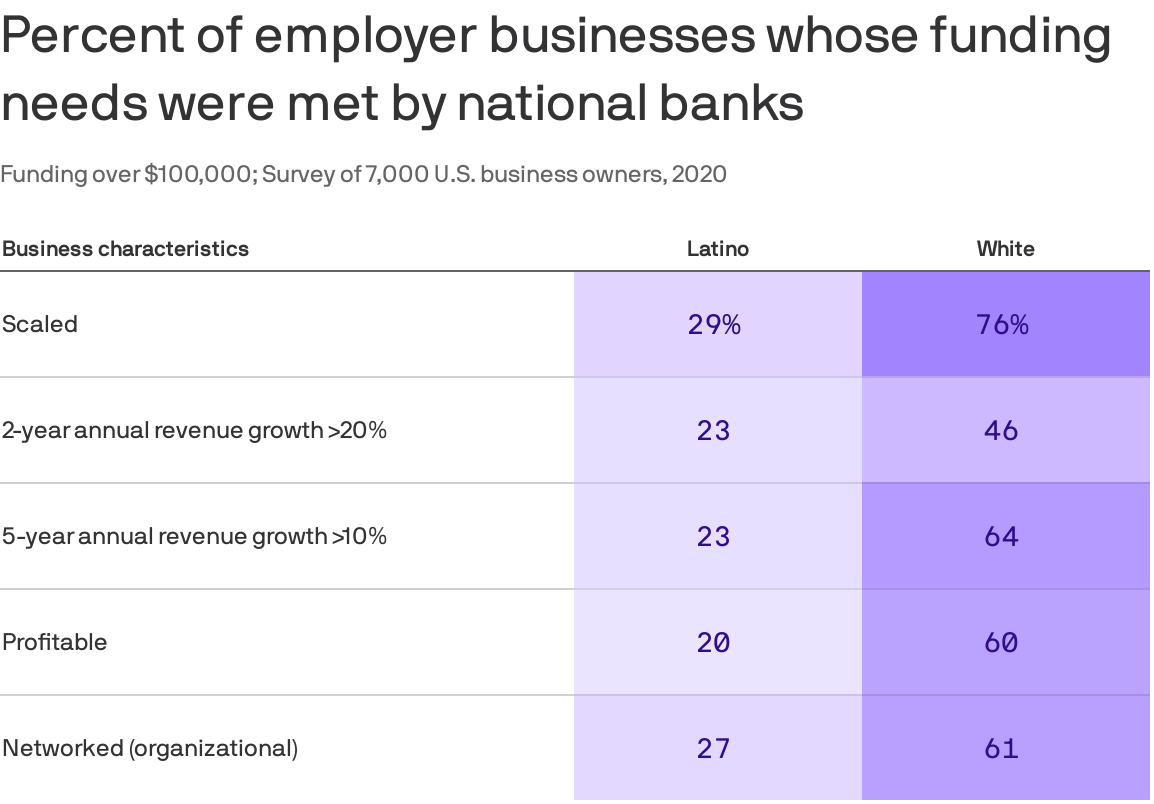 An analysis of more than 5 million loans given out through the Paycheck Protection Program has found stark inequalities for Latino, Black and Asian people in how the critical funds were doled out.
The big picture: Neighborhoods with high Latino populations in places like Los Angeles, New York, Phoenix and San Diego got half as many loans than white non-Hispanic zones, according to reporting from Reveal News and The Los Angeles Times.
Why it matters: Thousands of minority-owned businesses shuttered during 2020, a fate that PPP loans for rent, utilities or payroll were meant to prevent.
The inequality stems partly from a long-standing lack of relationships between banks and business owners of color.
On average even before the pandemic, only 51% of Latino-owned businesses were approved for loans, compared to 77% of white non-Hispanic-owned businesses that did, according to a Stanford study.
What's next: Changes made to the second round of PPP loans seek to improve access for business owners of color through smaller lenders that serve more of the communities. And non-citizens with Individual Taxpayer Identification Numbers can now get federal pandemic relief. Applications are due before May 30.
Go deeper