Survey: Black small-business owners more confident about this year than their peers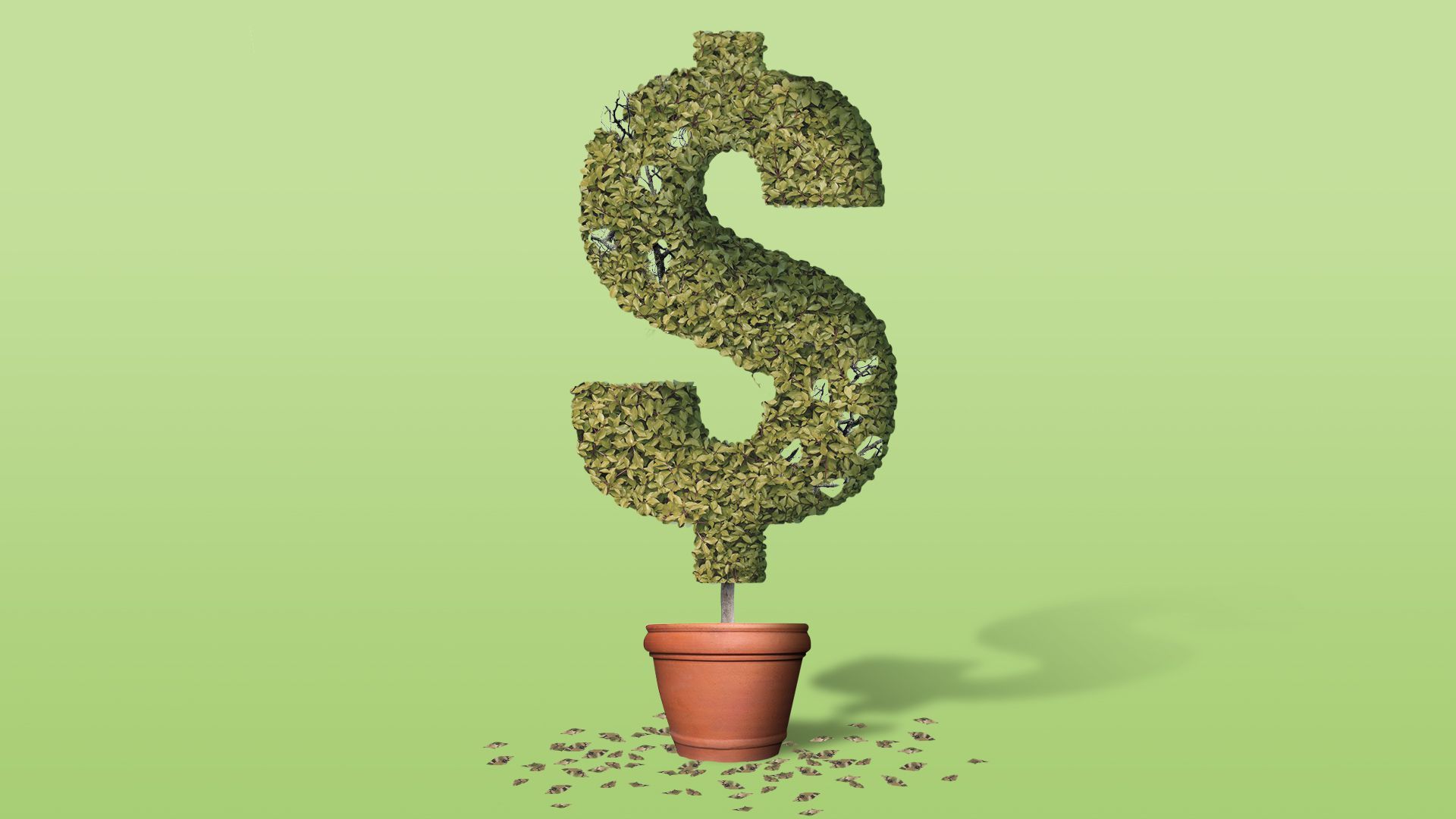 Black small-business owners feel more optimistic about this year than their peers, Goldman Sachs' latest 10,000 Small Businesses Voices survey shows.
Why it matters: Despite higher operating costs and systemically greater financing obstacles, some Black small-business owners surveyed in late January say they've emerged from the last few years more confident in their ability to manage through challenges and that they see more growth opportunities than they have in the past.
"Not only having to face the business challenges, but the health challenges and then the societal challenges …whatever we face next, it's a drop in the bucket compared to what we've been through from 2020 to late 2021," Jessica Johnson-Cope, owner of Johnson Security Bureau in New York, tells Axios.
By the numbers: 81% of Black small-business owners are optimistic about the financial trajectory of their business in 2023, compared to 68% of the overall surveyed population, according to results shared first with Axios.
78% of Black business owners expect their business to increase profits, compared to 60% overall.
67% expect their business to create new jobs, compared to 51% overall.
67% are currently hiring full-time or part-time employees, compared to 59% overall.
Yes, but: 45% of Black small-business owners say they've dipped into their personal savings over the past three months in order to keep their business afloat — compared to 33% of the overall small business population surveyed.
Those numbers are up from January of 2022, from 38% and 23%, respectively.
37% of Black small-business owners also say they've found it difficult to access new capital and financing versus 23% overall.
In January of 2022, 32% of Black business owners were not confident in their ability to access capital, compared with 19% not confident overall.
What they're saying: "Access to capital is a challenge for us. But again, we're optimistic that there are programs that are available," says Apryl Stewart, president and CEO of Skyview Concessions in California, referring to the support she's received from the SBA and the EIDL loan program.
Zoom out: Since the police killing of George Floyd in 2020, many Black small-business owners saw a surge in support. And while some of that fervor has waned, Stewart sees lasting effects.
"I've had customers come back … once they discovered we're a small business and women and minority-owned business. So that makes me feel really, really great and optimistic about what the future could hold."
What to watch: Inflation and the tight job market remain barriers.
Allison Dunn, who opened Hibiscus Brew Cafe in Brooklyn in 2020, is more pessimistic about this year. She says she can only raise prices so much before she moves herself out of competition for customers.
"I'll be charging way above the market rate and no one will pay for that," she tells Axios.
Methodology: This data is based on a survey of 1,838 Goldman Sachs 10,000 Small Businesses participants, including 325 Black small-business owners, conducted by Babson College and David Binder Research from January 23 – 26, 2023. The survey included small business owners from 48 U.S. states.
Go deeper