Rep. Barbara Lee files to run for Senate after Feinstein retirement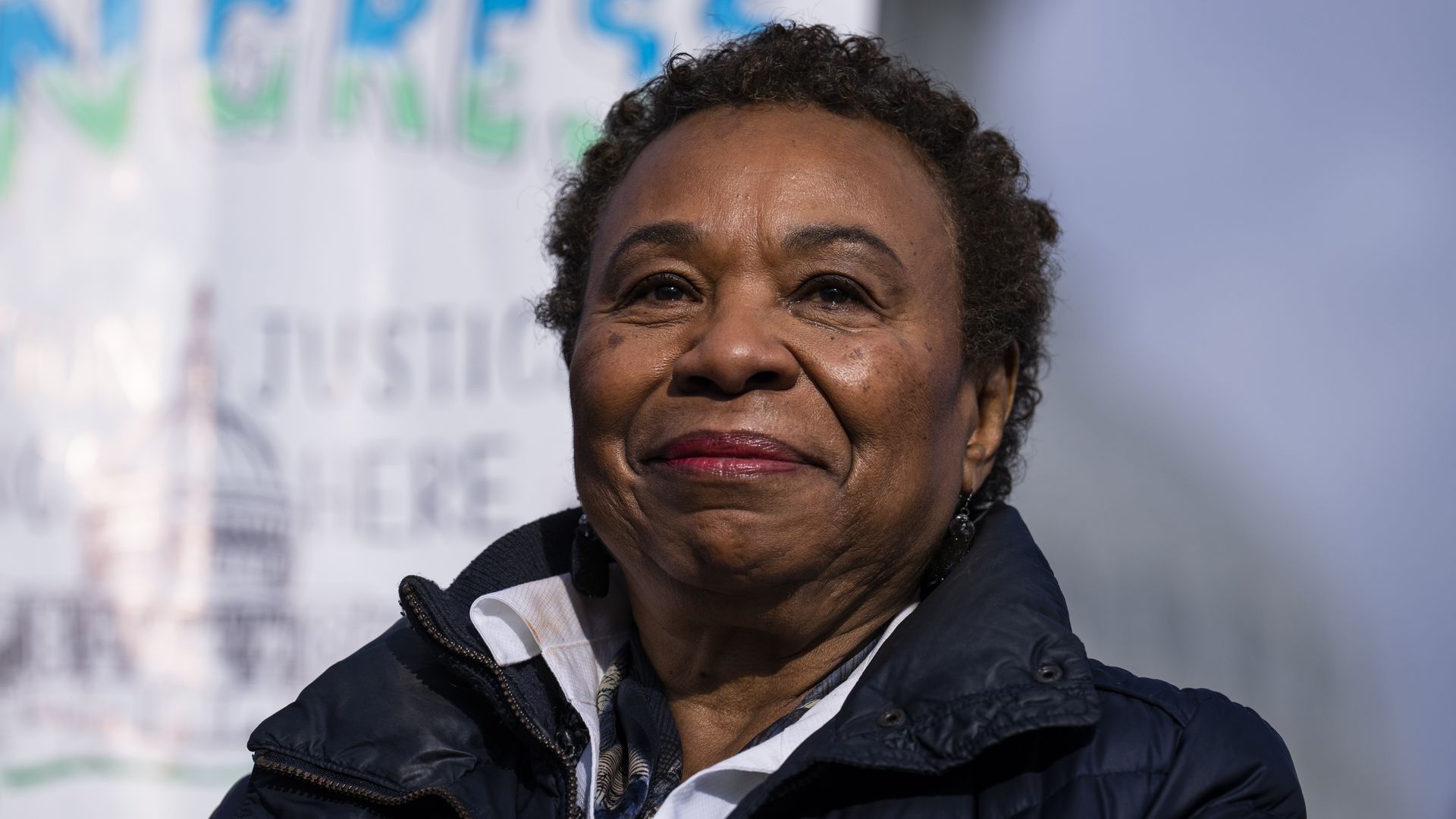 Rep. Barbara Lee (D-Calif.) has filed to run for California's U.S. Senate seat in 2024 and is expected to make a formal announcement before the end of the month.
Why it matters: Lee's entrance into the race, a day after Sen. Dianne Feinstein announced she would not seek re-election, further sets the stage for the most competitive Senate primary in California in decades.
Reps. Katie Porter (D-Calif.) and Adam Schiff (D-Calif.) launched their campaigns before Feinstein made her retirement announcement.
"The campaign is taking the necessary steps to prepare," a Lee spokesperson told Axios. "The Congresswoman will have more to say about this before the end of the month.
Between the lines: Progressives have been seeking to oust the 89-year-old Feinstein for years. Lee, a 76-year-old anti-war icon, will face stiff competition in the progressive lane from the 49-year-old Porter.
Driving the news: Feinstein released a statement sharing her intention to retire at the end of this term on Tuesday, announcing: "[I] will not run for reelection in 2024 but intend to accomplish as much for California as I can through the end of next year when my term ends."
Last month, Lee told her colleagues in a closed-door Congressional Black Caucus meeting that she intended to run for this seat — but wanted to wait for the senior senator to make a formal decision before launching her campaign.
In addition to being the only member of Congress to vote against the authorization for the use of military force after 9/11, Lee has been a champion of protecting reproductive rights — sharing her own personal story about her decision to get an abortion.
The backdrop: Schiff — the anti-Trump stalwart who led the country through televised impeachment and Jan. 6 hearings — announced his bid in late January.
He's already received Speaker Emerita Nancy Pelosi's endorsement.
Zoom out: The 2024 Senate map is extremely challenging for Democrats, threatening to wipe out their majority for a decade.
Deep-blue California is virtually guaranteed to vote in a Democrat to replace Feinstein, but the heated contest between three popular members of Congress will draw massive spending and attention.
Schiff, like Porter and Lee, says he considers himself a progressive, but only the latter two have held positions of leadership in the Congressional Progressive Caucus.
What to watch: How Pelosi engages with and campaigns for Schiff, and the coming intra-party divisions over whether Democrats should push to elect a Black woman, as there are currently zero in the U.S. Senate.
Go deeper