Members of Congress share personal abortion stories at House hearing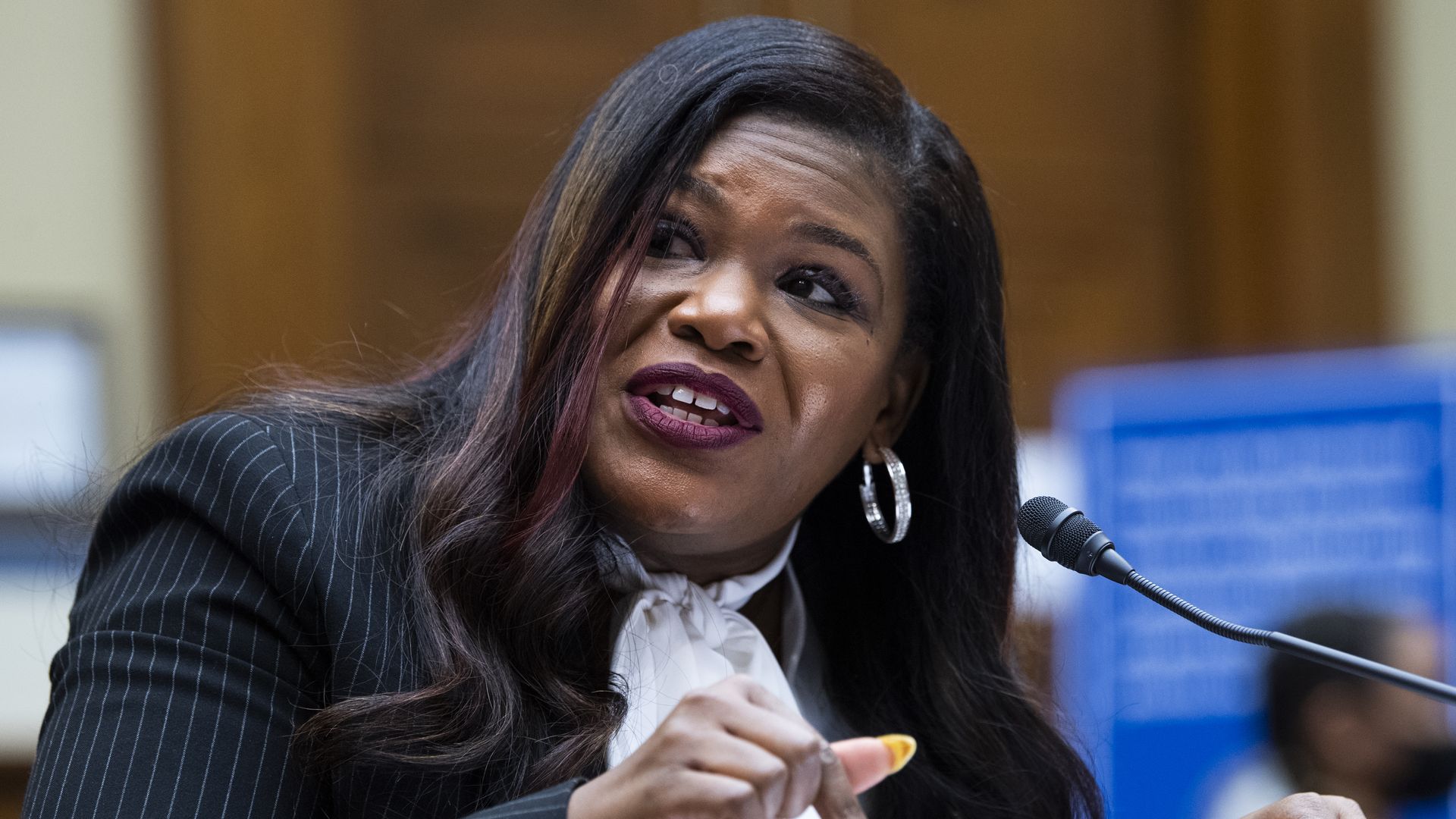 Reps. Cori Bush (D-Mo.), Pramila Jayapal (D-Wash.) and Barbara Lee (D-Calif.) on Thursday opened up about their own abortions during a House Oversight Committee hearing on abortion rights.
Why it matters: Congress is in the process of evaluating the state of abortion rights in the U.S. after a law went into effect in Texas earlier this month that bans abortions as early as six weeks, which the Supreme Court allowed to remain in place.
What they're saying: Bush said she became pregnant when she was 17 after she was raped by a man who was "maybe 20 years old" at a church youth convention in Mississippi.
She missed her period some weeks later, by the time she had turned 18, and found out at a clinic that she was nine weeks pregnant: "Choosing to have an abortion was the hardest decision I had ever made. But at 18 years old, I knew it was the right decision for me. It was freeing, knowing I had options."
"So to all the black women and girls who have had abortions and will have abortions, we have nothing to be ashamed of. ... We deserve, we demand better, we are worthy of better."
Jayapal decided to end her pregnancy when she was already a mother. The congresswoman spoke of her first child, Janak, who had experienced severe health problems since their birth in India.
Her first marriage did not work out, and after finding her current partner, she decided she was not ready to have another child. Despite being on birth control, she became pregnant.
With her partner's support, she chose to abort, calling the decision "the most difficult I've made in my life, but it was my choice, and that is what must be preserved for every pregnant person."
Lee said she was 16 when she got pregnant, and at the time was not sure what was happening since sexual education was not offered at her Catholic school. She had "a back-alley abortion in Mexico."
After she missed her period, "I didn't know what to do. Now, in those days, mind you, this is in the mid-1960s, women and girls were told if you didn't have a period, you should take quinine pills, sit in a tub of water or use a coat hanger if nothing else worked."
Lee said she was "one of the lucky ones" to survive: "A lot of girls and women in my generation didn't make it, they died from unsafe abortions. ... My personal experience shaped my beliefs to fight for people's reproductive freedom."
The other side: Rep. Kat Cammack (R-Fla.) shared the story of her mother, who suffered a stroke when she was pregnant with her first baby. When she became pregnant with Cammack, her doctor recommended that she abort, citing health concerns, but she decided against it.
"Every woman's story is different, and these decisions do not come easy. But I am grateful every single day that there were resources available for my mom. Because in that moment, she chose life and those resources were available to her as a single mom," Cammack said.
Don't forget: In December, the Supreme Court is scheduled to consider a case on a Mississippi law that bans abortions after 15 weeks, which could potentially overturn Roe v. Wade, the 1973 landmark case that ruled a woman had the constitutional right to have an abortion.
Go deeper