House readies first GOP-led COVID vaccine probe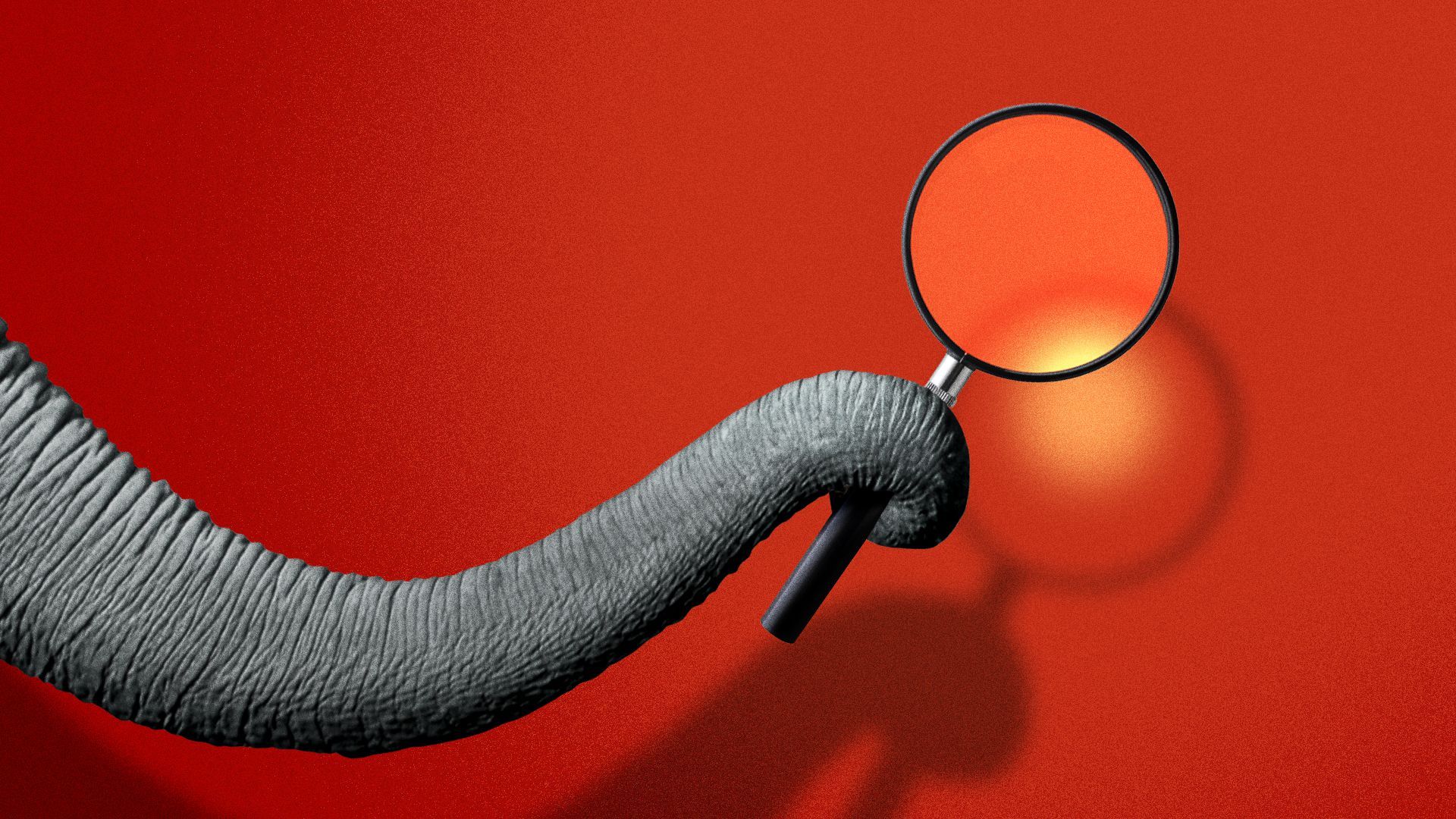 Congress is venturing into unknown and potentially explosive territory with the first House GOP-led investigation into COVID-19 vaccines.
Why it matters: It's expected to be a showdown across the spectrum of views on vaccine safety and efficacy, from attempting to undermine public faith in them to trying to bolster confidence.
The details: The Oversight Select Subcommittee on the Coronavirus Pandemic has been given a broad writ to investigate a wide array of topics from the virus' origins to federal COVID restrictions to the pandemic's economic impact.
"The jurisdiction is pretty much everything related to COVID," Rep. Brad Wenstrup (R-Ohio), the panel's chair, told Axios.
That also includes vaccines, according to the rules of the 118th House: "The development of vaccines and treatments, and the development and implementation of vaccination policies for Federal employees and members of the armed forces."
It's a sharp turn from the Democratic-led panel last year, which was directed to focus on "political interference" by the Trump administration into federal health agencies' pandemic responses.
The state of play: In interviews with Axios, Republicans expressed a wide range of views on how they want to approach the investigations into vaccines.
Rep. Marjorie Taylor Greene (R-Ga.) said she wants to hold hearings with people who experienced side effects and look at VAERS reports — a public database of unverified reports of post-vaccination health effects often seized on by anti-vaccine groups.
Rep. Nicole Malliotakis (R-N.Y.), by contrast, said the goal shouldn't necessarily be to dent public trust. "We should see if there's any correlation between the vaccination and people dying," she told Axios, "And if there isn't ... we should disprove it."
Rep. Rich McCormick (R-Ga.) said he is more interested in the overall COVID response: "This is not about vaccinations ... it's about everything, getting a comprehensive review of what we did and what we can do better."
What we're watching: Greene, who is known for her ability to capture public attention, has already made clear how she wants to use the public perch the panel will afford her.
"It's Time To Investigate the COVID Vaccines," reads the subject line of an email her campaign sent out on Jan. 25, the day the panel's members were announced, linking to a tweet raising unfounded speculation about a conservative influencer's death.
She also said in a press release of her appointment to the panel: "It's time to reveal the truth on the origins of COVID, the authoritarian Democrat response, vaccines, and Fauci's NIAID involvement in gain-of-function research."
She's not alone. Rep. Ronny Jackson (R-Texas), upon being appointed, tweeted: "Every LIE about the vaccine will be revealed."
What they're saying: "We want to look at the effectiveness of these vaccines," Wenstrup told Axios.
"I would like to, as a physician, understand the longevity of [them]. And I want to get doctors back involved," he said, adding that he wants to study the vaccine's side effects as well.
Rep. Mariannette Miller-Meeks (R-Iowa), another physician, said in a statement that she expects the panel's hearings will "shed light on the FDA approval process, the potential for side effects, and ultimately the success rate and safety of the vaccine."
"I have met with constituents and others who believe that they were silenced when talking about adverse vaccine effects," said Rep. Debbie Lesko (R-Ariz.).
The other side: Rep. Raul Ruiz (D-Calif.), the ranking member on the panel, told Axios, "There's no doubt that vaccines work," adding that "it would be interesting to look at the efficiency of developing a vaccine for a novel virus ... the equity in vaccine distribution, the lives saved and productivity gained by having vaccines."
The bottom line: The CDC, which could be a target of the panel's investigations, has published data from multiple studies that shows the COVID's vaccine safety and effectiveness against severe illness, hospitalization and death.
"COVID-19 bivalent vaccines and flu vaccines are safe, they're effective and they can lower the risk of infection in general, and especially lower the risk of severe illness and death," Centers for Disease Control and Prevention director Rochelle Walensky said on a media call in December.
Go deeper ... Vaccines: A short course from Axios
Go deeper