How Nikki Haley is teasing a 2024 presidential campaign launch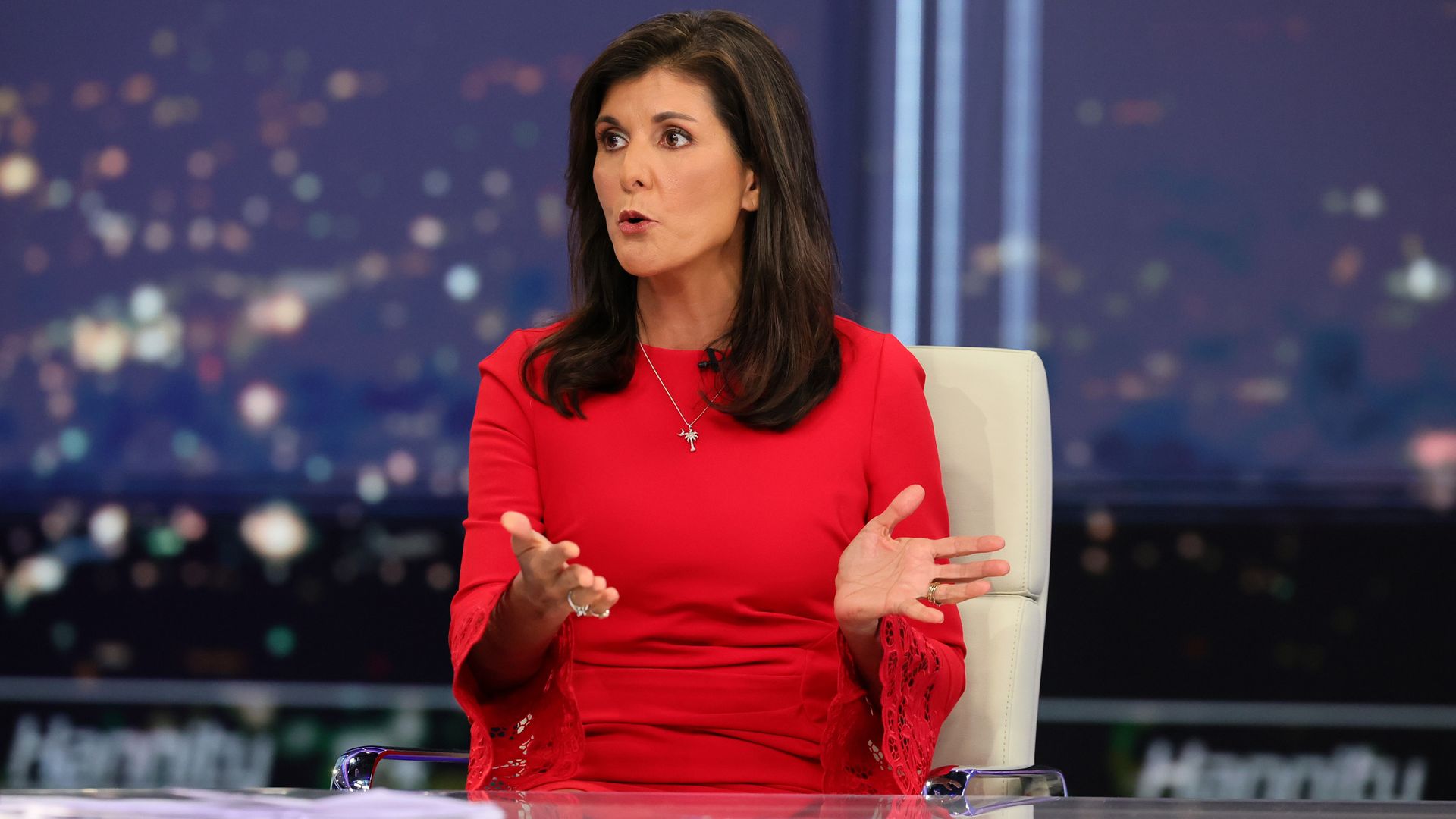 Former South Carolina Republican Gov. Nikki Haley is teasing her anticipated presidential campaign launch this week by leaning heavily into her foreign policy experience as ambassador to the U.N. under former President Trump.
Why it matters: Haley's opening message leans into foreign policy at a time when many Republicans are focused on domestic issues.
It also underscores her hawkishness in a field in which a front-running Trump is painting himself as an anti-war dove — and Florida Gov. Ron DeSantis has been nearly silent on foreign policy.
A new video (from her Stand for America PAC) features Haley calling America "the greatest force for good in human history, and we should never be ashamed to say that."
Another soundbite features Haley at the U.N. saying she's "taking names."
Between the lines: Former Trump Secretary of State Mike Pompeo is also considering a presidential campaign centered on his foreign policy bona fides.
Haley is announcing her presidential campaign on Wednesday in Charleston, S.C. She'll be the first Republican candidate other than Trump to enter the race.
That gives her first crack at consolidating donor money and building early momentum in polls.
🥊 Reality check: The risk for Haley is if other like-minded traditional Republicans — Mike Pence, Pompeo or Sen. Tim Scott of South Carolina — enter the race and splinter establishment support.
Go deeper