Nikki Haley set to announce 2024 presidential bid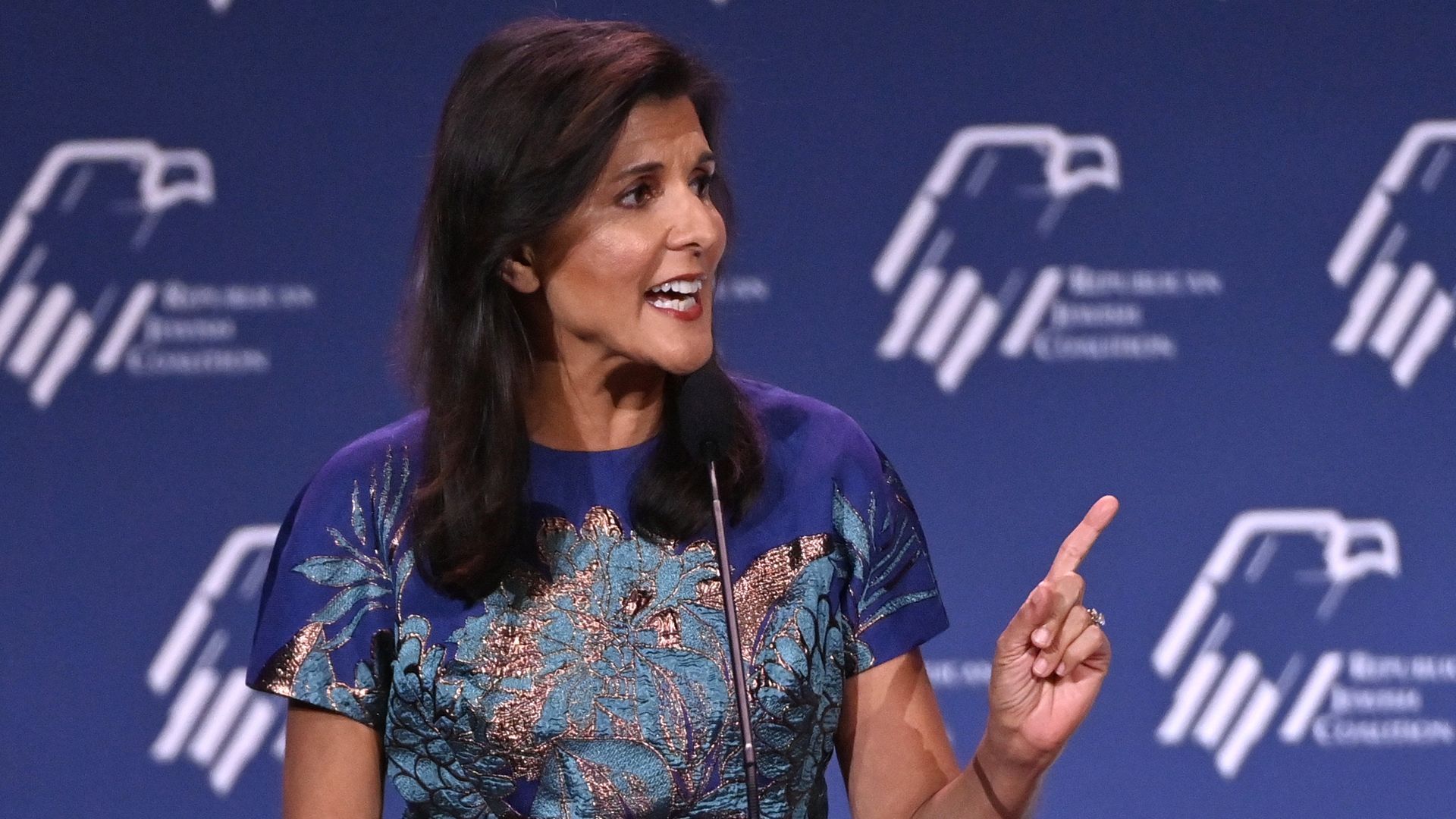 Nikki Haley is expected to announce her 2024 presidential campaign on Feb. 15 in Charleston, South Carolina, according to a person familiar with her plans.
Why it matters: Haley, 51, had said she wouldn't run against former President Trump. Now she is.
Haley, the daughter of immigrants from India, recently tweeted: "It's time for a new generation. It's time for new leadership."
She'll be the second major candidate to enter the Republican primary after Trump. The news was first reported by the Post and Courier of Charleston.
The big picture: A competition between Trump and Florida Gov. Ron DeSantis for the MAGA vote could leave room for a more pragmatic candidate who would have a foot in both the Trump and establishment worlds.
Haley is seeking to fill that role. She was a popular conservative governor of South Carolina who clashed with her party's establishment — and later became Trump's UN Ambassador.
By the numbers: A new poll of Republican voters conducted by Whit Ayres for the Bulwark found that Haley was viewed equally favorably by the Trump-first and traditional wings of the party.
That puts her in stronger shape than other Republican figures that were viewed critically by the Trump wing — including former Vice President Mike Pence.
Between the lines: Trump told reporters on his plane Saturday that Haley had called to tell him that she was planning to run.
"She called me and said she'd like to consider it, and I said, 'You should do it,'" Trump said, according to CNN.
Trump's more relaxed stance toward Haley suggests he could be saving his firepower for DeSantis.
What to watch: Fundraising will be an early test for Haley. Republican strategists believe there's room for one pragmatic candidate to consolidate support from party-first Republicans.
Haley could face competition for the role from rivals like Pence, Virginia Gov. Glenn Youngkin and former Secretary of State Mike Pompeo.
Go deeper