Scoop: Tim Scott raises presidential buzz with super PAC hires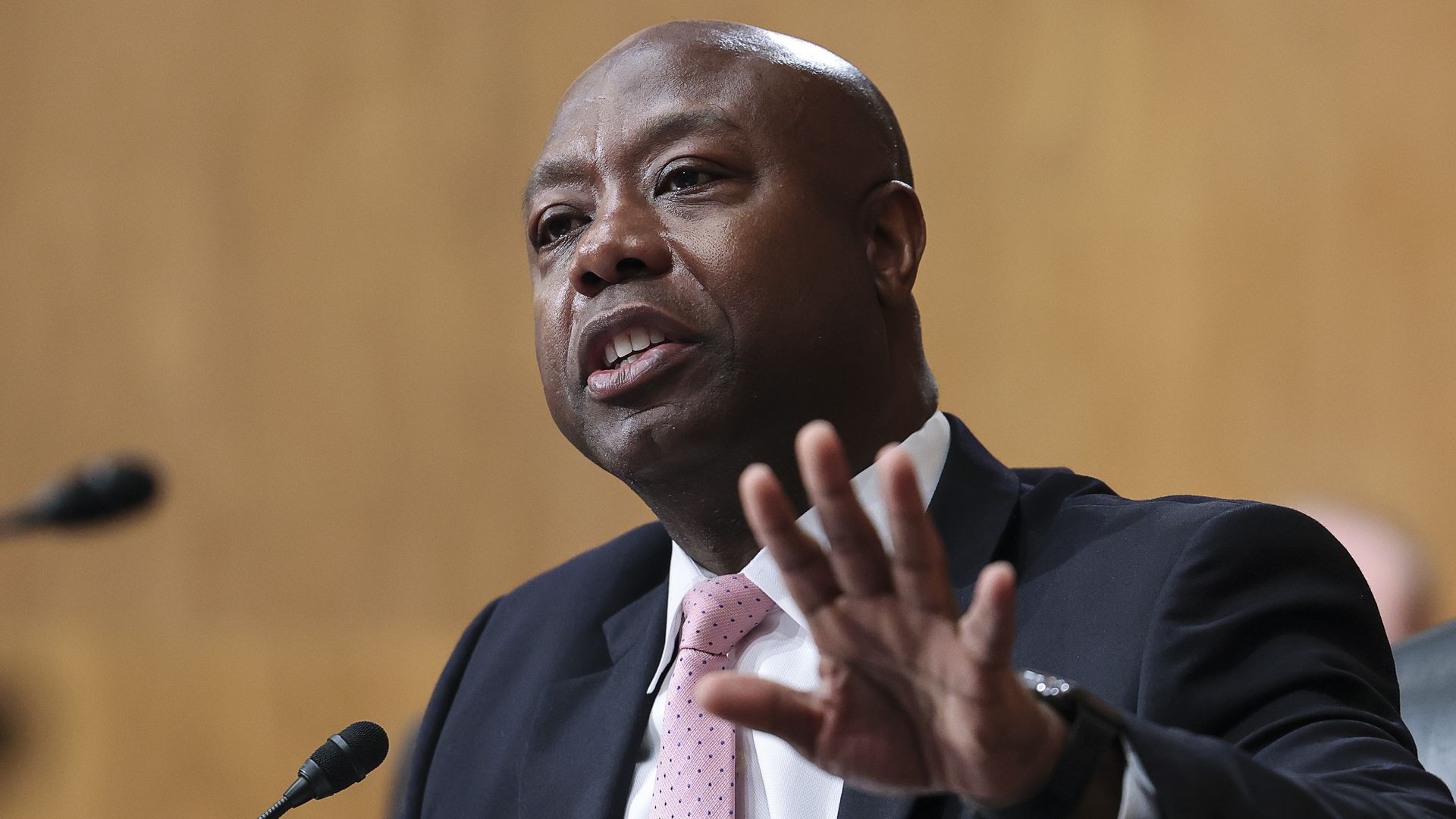 South Carolina Sen. Tim Scott (R-S.C.) has hired former Colorado Sen. Cory Gardner and longtime Republican operative Rob Collins to co-chair a super PAC (Opportunity Matters Fund Action) supporting the senator's political efforts.
Why it matters: Scott's decision to tap two politically-savvy Republicans — a former senator who chaired the National Republican Senatorial Committee and a former executive director of the NRSC — is a sign that he's moving closer to launching a 2024 presidential campaign.
If Scott announced a presidential bid, the super PAC would be the center of his political operation. The PAC has banked over $17 million, according to a source familiar with its finances. Scott gave over $21 million to Republican candidates in the last election cycle.
Scott, the only Black Republican senator, is traveling to South Carolina next Thursday to hold a listening tour and commemorate Black History Month — the day after former South Carolina Gov. Nikki Haley is set to launch her own presidential campaign in her home state.
Scott is also planning to visit Iowa the following week to discuss the importance of faith in America.
Between the lines: Scott ramping up his operation is a significant obstacle to Haley, who appointed Scott to a then-vacant Senate seat in 2012.
Both Haley and Scott played a pivotal role as surrogates for Marco Rubio's 2016 presidential campaign, at a time when the pair were Republican rising stars looking to broaden the GOP's appeal.
What they're saying: "I know firsthand what an inspirational leader and hardworking legislator Tim Scott is. He is an American optimist at a time our nation desperately needs one. That's why I'm proud to help him in any way I can," Gardner said in a statement to Axios.
The bottom line: If Scott jumps in the race, the traditional wing of the Republican party would face a similar conundrum to 2016 — the risk that two home-state allies offering a forward-looking vision for the GOP end up dividing support between each other while boosting the primary prospects of former President Trump.
Go deeper