GOP senator welcomes contested 2024 presidential primary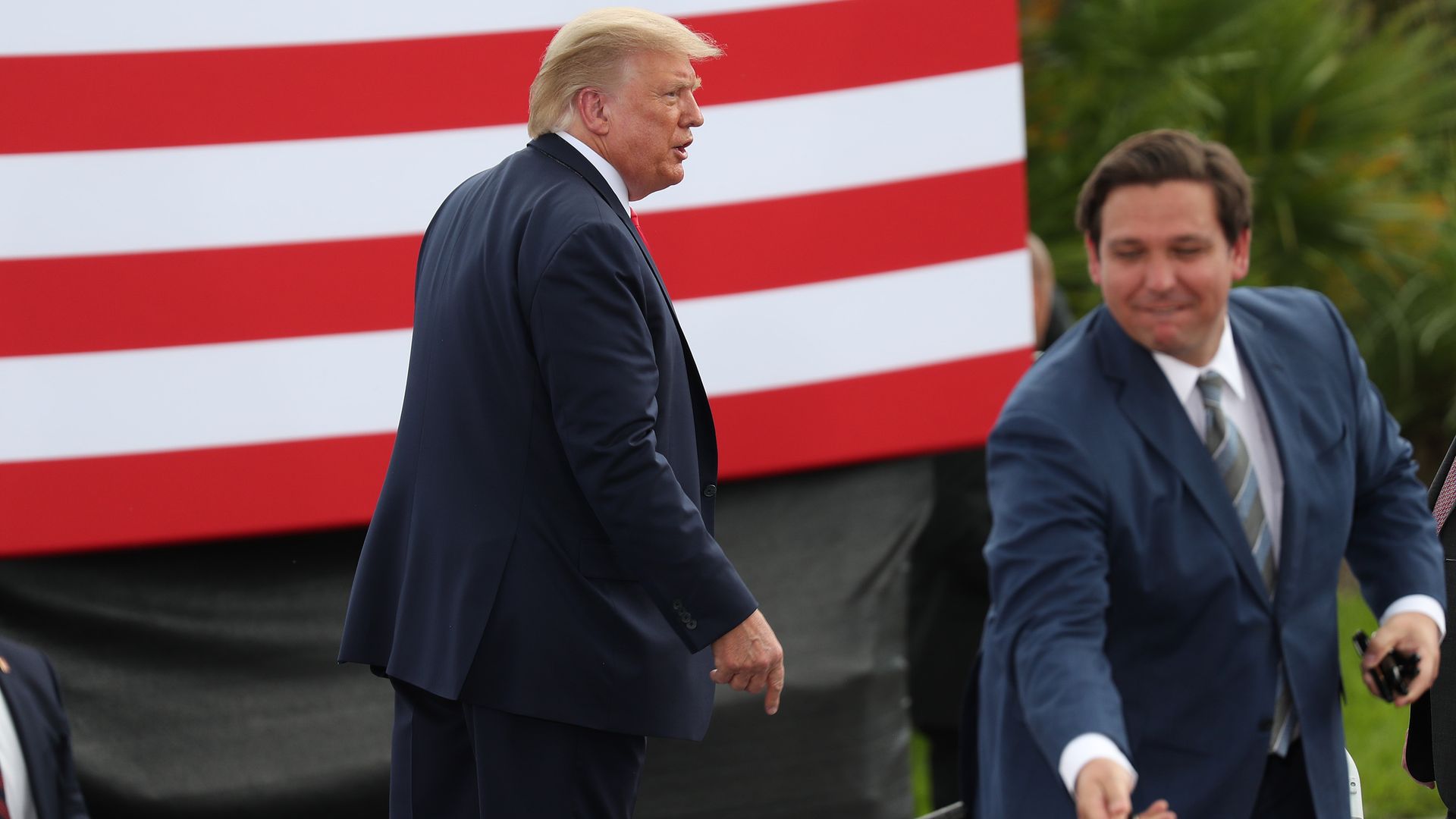 Sen. Thom Tillis (R-N.C.) is cheering the prospect of multiple candidates entering the GOP's 2024 presidential primaries.
Why it matters: "I think [former President Trump] needs to come before the American people ... and build a case," Tillis said at an Axios News Shapers event on Wednesday.
"On policy trajectories, I had very few differences with President Trump."
"We all have our different styles and personalities, and there were some instances where I disagreed with him, and I've told him that."
Tillis described his state of North Carolina as an important bellwether.
"I think people talk about trending red or trending blue, I really do believe that North Carolina is a purple state and is likely to stay that way for some time."
The big picture: The GOP field is quickly starting to take shape.
Trump is already on the 2024 trail, having announced his bid in November.
Nikki Haley — the former South Carolina governor and ambassador to the UN — is expected to announce her 2024 presidential campaign on Feb. 15 in Charleston, South Carolina, Axios reported Wednesday.
Florida Gov. Ron DeSantis is unlikely to make a final decision about a potential 2024 presidential bid until at least May, Axios reported last month.
Go deeper