China claims U.S. frequently sent high-altitude balloons into its airspace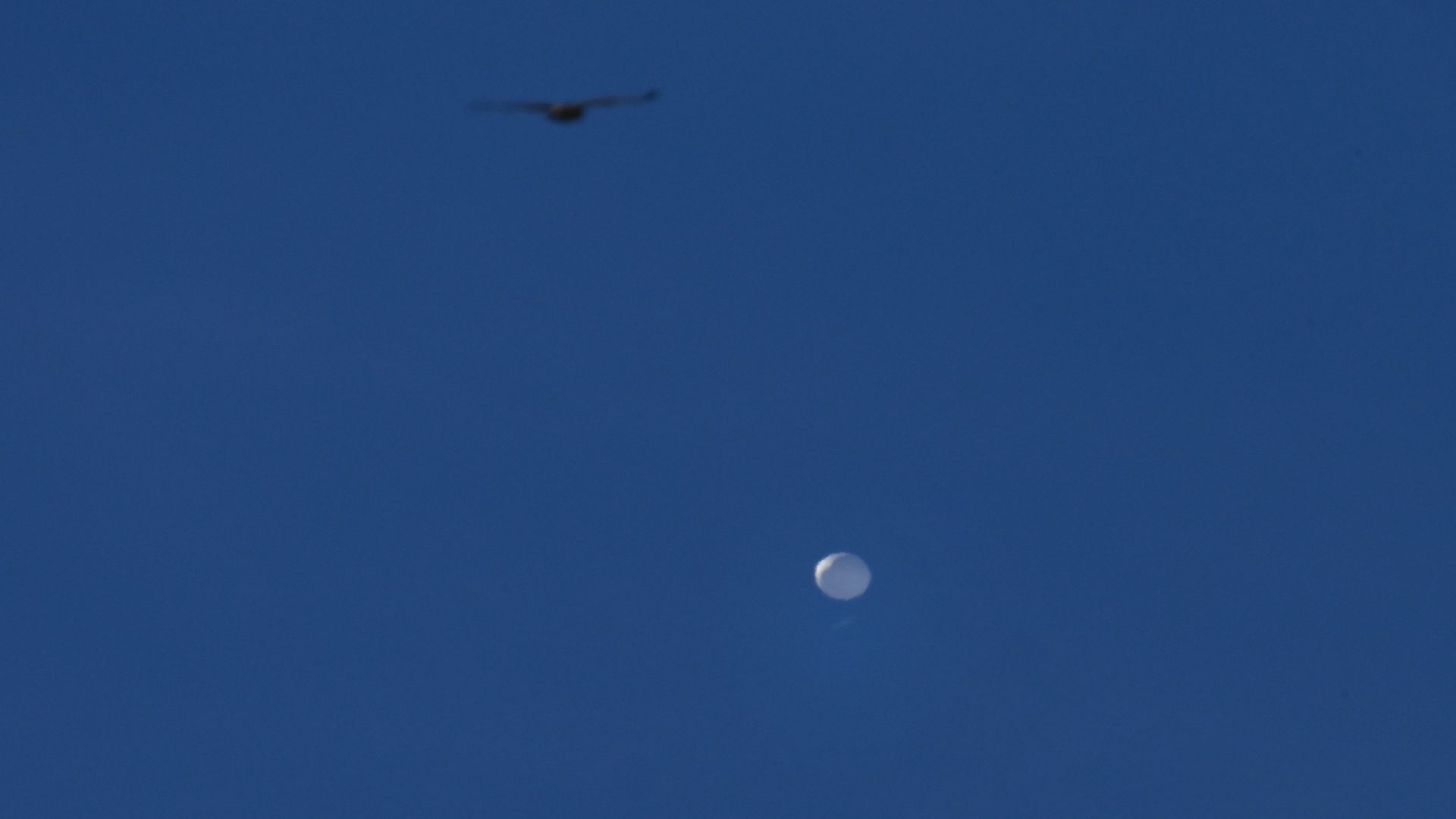 China's Foreign Ministry claimed Monday that the U.S. has sent high-altitude balloons into its airspace more than 10 times since the start of 2022.
Why it matters: It's the first time China has made such an allegation since the U.S. shot down a suspected surveillance balloon sent by the Chinese government off the coast of South Carolina.
Three more aerial objects have been shot down since then, over Alaska, Canada's Yukon territory, and Michigan's Lake Huron.
Little is known about the origins of the latter three objects and it is not clear whether they were in any way connected to the first.
State of play: "Since last year, the U.S.'s high-altitude balloons have undergone more than 10 illegal flights into Chinese airspace without the approval of the relevant Chinese departments," Chinese foreign ministry spokesperson Wang Wenbin said at a press briefing Monday, according to a translation from Reuters.
Wang did not specify whether the balloons were military or espionage in nature and did not elaborate on how China dealt with the balloons, beyond saying that the matter was handled in a "responsible and professional" way.
Wang added that it was a "common occurrence" for U.S. high-altitude balloons to "illegally enter the airspace of other countries," but didn't offer specifics, the New York Times reported.
He also reiterated earlier claims that the suspected surveillance balloon shot down by the U.S. had been a civilian object that crossed into U.S. airspace unintentionally, per Reuters.
What they're saying: A State Department spokesperson told Axios in a statement Monday that "any claim" that the U.S. had flown surveillance balloons over China was "false."
"This is the latest example of China scrambling to do damage control. It has repeatedly and wrongly claimed the surveillance balloon it sent over the United States was a weather balloon and to this day has failed to offer any credible explanations for its intrusion into our airspace and the airspace of others," the spokesperson added.
National Security Council spokesperson John Kirby told MSNBC's "Morning Joe" that the claim that the U.S. had flown balloons over Chinese airspace more than 10 times was "absolutely not true."
The big picture: Local authorities near a northern port city in China claimed on Sunday that they had spotted an unidentified aerial object and were prepared to shoot it down, the Times reported, citing Chinese state-owned media.
By Monday afternoon local time, no official announcement had been made about the object or whether it had been shot down, per the Times.
Of note: One of China's top aeronautics scientists, Wu Zhe, told state-owned news in 2019 that he had sent a high-altitude balloon across the world, including North America, but the claim garnered little attention at the time, according to the Times.
Go deeper