White House pushing railroad companies to provide paid sick leave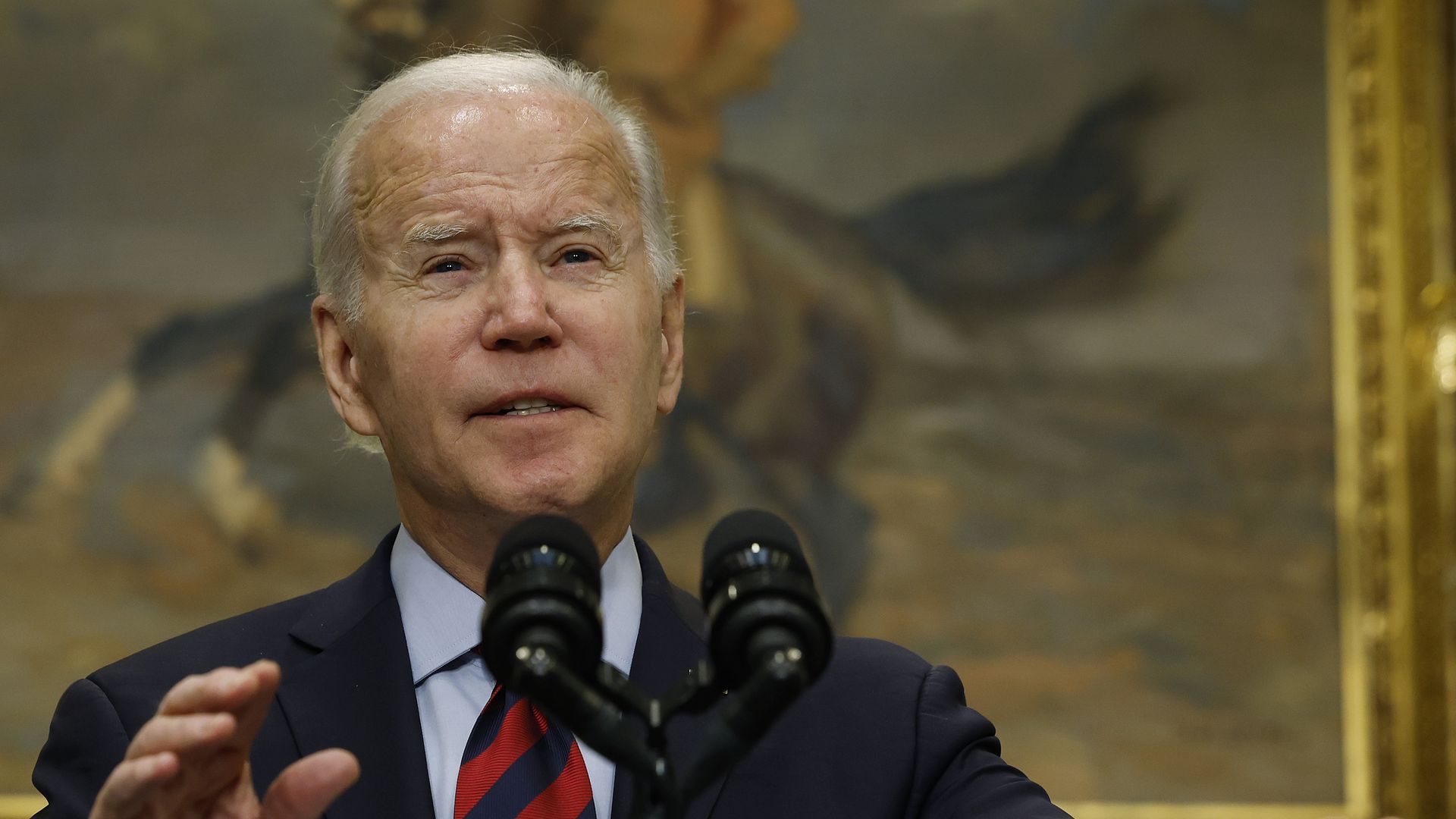 The White House is once again pushing the nation's largest railroads to provide paid sick leave to their more than 100,000 workers.
The big picture: The administration faced criticism last year after President Biden signed legislation to avert a nationwide rail strike, forcing a labor contract that didn't include the benefit.
At the time, Biden said he'd continue to fight for paid sick leave — rail workers don't get any — but it wasn't clear what that meant.
Driving the news: Freight rail giant CSX reached a deal Tuesday with two unions on paid sick leave, providing 5,000 workers with four paid sick days a year as well as three personal days.
The White House was in touch with CSX before its sick leave announcement, an administration official tells Axios.
High-level officials — including National Economic Council director Brian Deese, Labor Secretary Marty Walsh and Transportation Secretary Pete Buttigieg — have all had calls with executives from CSX, Union Pacific, BNSF, and Norfolk Southern recently, pressing them on the issue.
Meanwhile: Sen. Bernie Sanders (I-Vt) and Sen. Mike Braun (R-Ind.) demanded the other railroads echo CSX's move at a press conference Thursday, saying they'd pursue legislation on the issue if necessary.
Catch up fast: Workers and their unions pushed for sick leave last year during heated contract negotiations, nearly going on strike over the issue during the crucial holiday season.
Seeking to avert economic disaster, the White House wound up supporting legislation that forced a deal — without any sick leave, drawing widespread criticism.
At the time, Biden said he would continue to push for sick leave.
What they're saying: "The Administration has continued to make this a priority, communicating with the parties and evaluating all legislative and administrative options," said NEC deputy director Celeste Drake in a statement, "urging other railways to follow suit."
In a statement, CSX said "it will continue to pursue agreements" with workers in other rail unions.
"In the year 2023, it is not acceptable to me and to the overwhelming majority of the American people, that workers who do dangerous, difficult and important work do not get one paid sick day a year," Sanders said.
The railroads themselves say that these issues are best handled through negotiations with their unions, not legislation. They tout the wage increases that were put in place in the new labor contract.
"That said, railroads understand that more work remains regarding quality of life and scheduling predictability concerns by employees and have been in active discussions with their unions about how these matters are best addressed," said Ian Jefferies, CEO of the American Association of Railroads.
Worth noting: The fiery derailment of a Norfolk Southern freight train carrying toxic chemicals in Ohio last week forced nearby residents to evacuate the area, and drew attention to railroad employees' dangerous working conditions.
A representative from the chemical industry was at the Sanders press conference Thursday and is backing the push for leave.
Go deeper