"A sick puppy": Romney's tense exchange with George Santos at State of the Union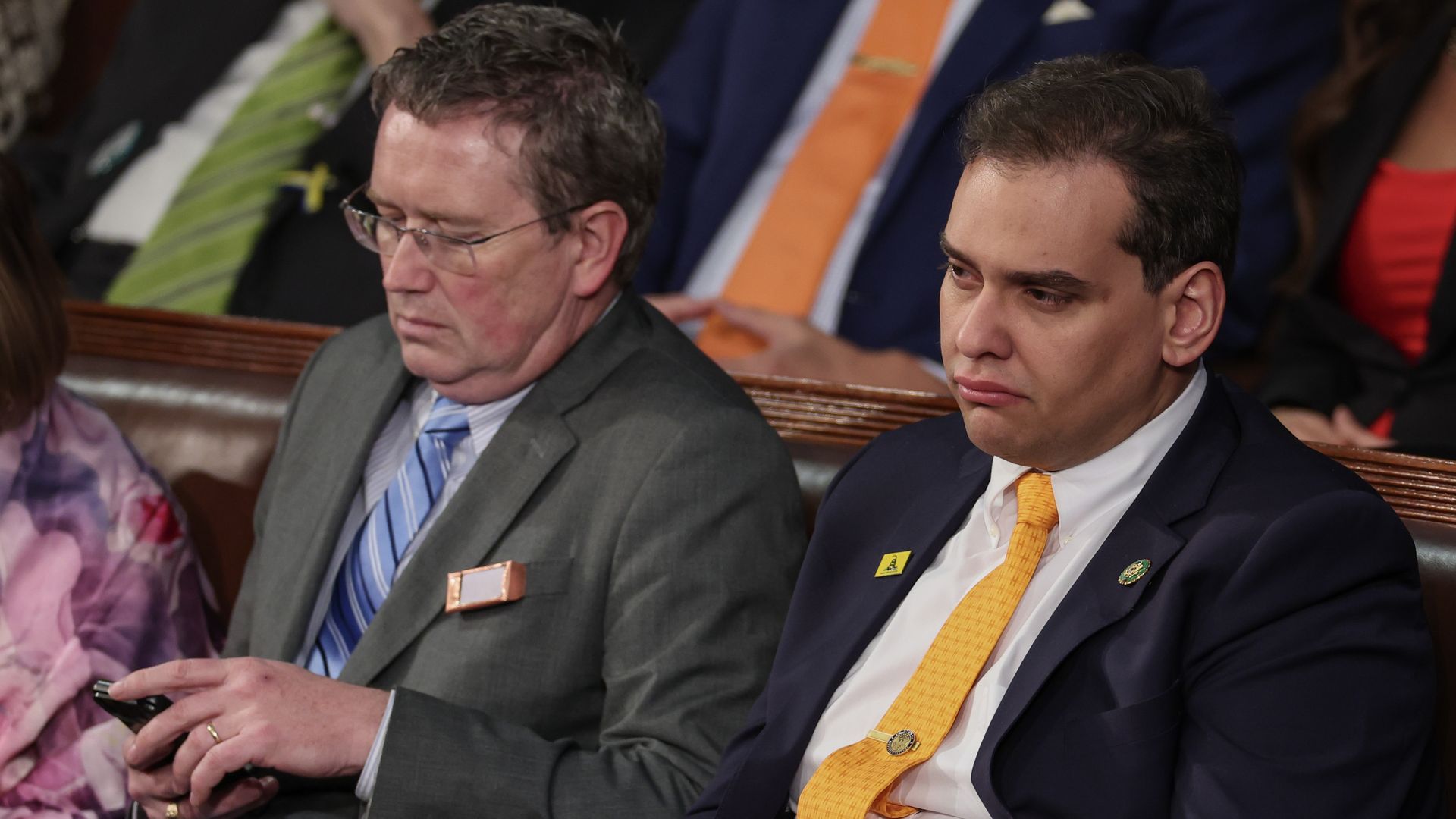 Sen. Mitt Romney (R-Utah) had a tense exchange with Rep. George Santos (R-N.Y.) at the State of the Union on Tuesday night.
The big picture: Republicans were worried about hot mic moments heading into the State of the Union. But it looks like one of those moments was caught on screen.
Zoom in: Cameras caught Romney and Santos trading words in what appeared to be an aggressive manner.
After the speech, Romney told NBC News that Santos was "a sick puppy, he shouldn't have been there."
"Given the fact that he's under ethics investigation he should be sitting in the back row and being quiet instead of parading in front of the president," he said.
Per Semafor, Romney told Santos that he didn't belong in Congress. The Utah senator then called Santos an "ass."
Santos replied by calling Romney "a much bigger asshole," according to Semafor.
In response, Santos tweeted, "Hey @MittRomney you will NEVER president!" He later deleted the tweet.
Context: Santos faces multiple investigations into a number of fabrications he made while campaigning. He is also dealing with a large amount of blowback and criticism from the public and within Congress.
Santos recently told his colleagues he was stepping down from House committees as a result of the blowback.
Go deeper