GOP Rep. George Santos faces more allegations after securing committee seats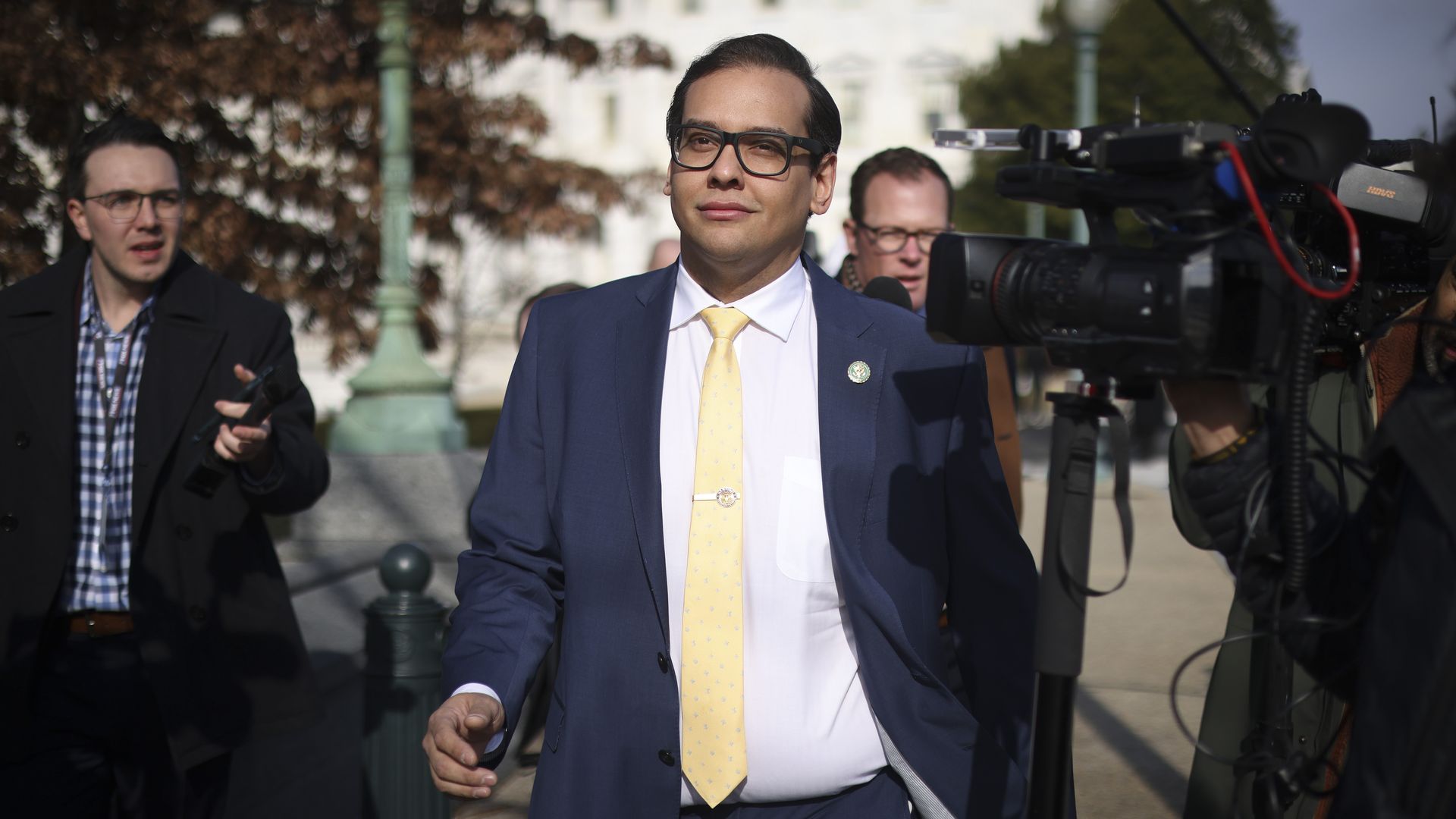 Embattled Rep. George Santos (R-N.Y.) — who has now been sworn into Congress and secured two committee assignments despite blowback — is facing yet another round of allegations about fabricating key details about his background, including his mother's whereabouts on 9/11.
The big picture: Lawmakers on both sides of the aisle have pressured Santos to resign in the face of numerous investigations, including on his financial disclosures, outstanding legal issues, and his education and work history.
Driving the news: While Santos' campaign website states that his mother was "in her office in South Tower" of the World Trade Center on 9/11 "when the horrific events of that day unfolded," records uncovered by the Washington Post indicate she wasn't even in New York at the time.
Santos' mother, Fatima Devolder, was in Brazil when she applied for a U.S. visa in February 2003, and stated on her application that she had not been in the U.S. since 1999, per the Post.
Meanwhile, the congressman is facing new accusations about taking thousands of dollars from a dying dog's GoFundMe, CNN reports.
Two New Jersey veterans told CNN that Santos, who they knew by a different name, promised to raise money for their dog's lifesaving surgery in 2016 but then took off with the $3,000 raised.
Santos told news outlet Semafor that the story was "fake" and that he had "no clue who this is."
Santos' congressional office did not immediately respond to Axios' request for comment.
Zoom out: The freshman lawmaker admitted to "embellishing" parts of his resume but has refused to step down.
Go deeper