Brazilian prosecutors to resume criminal case against George Santos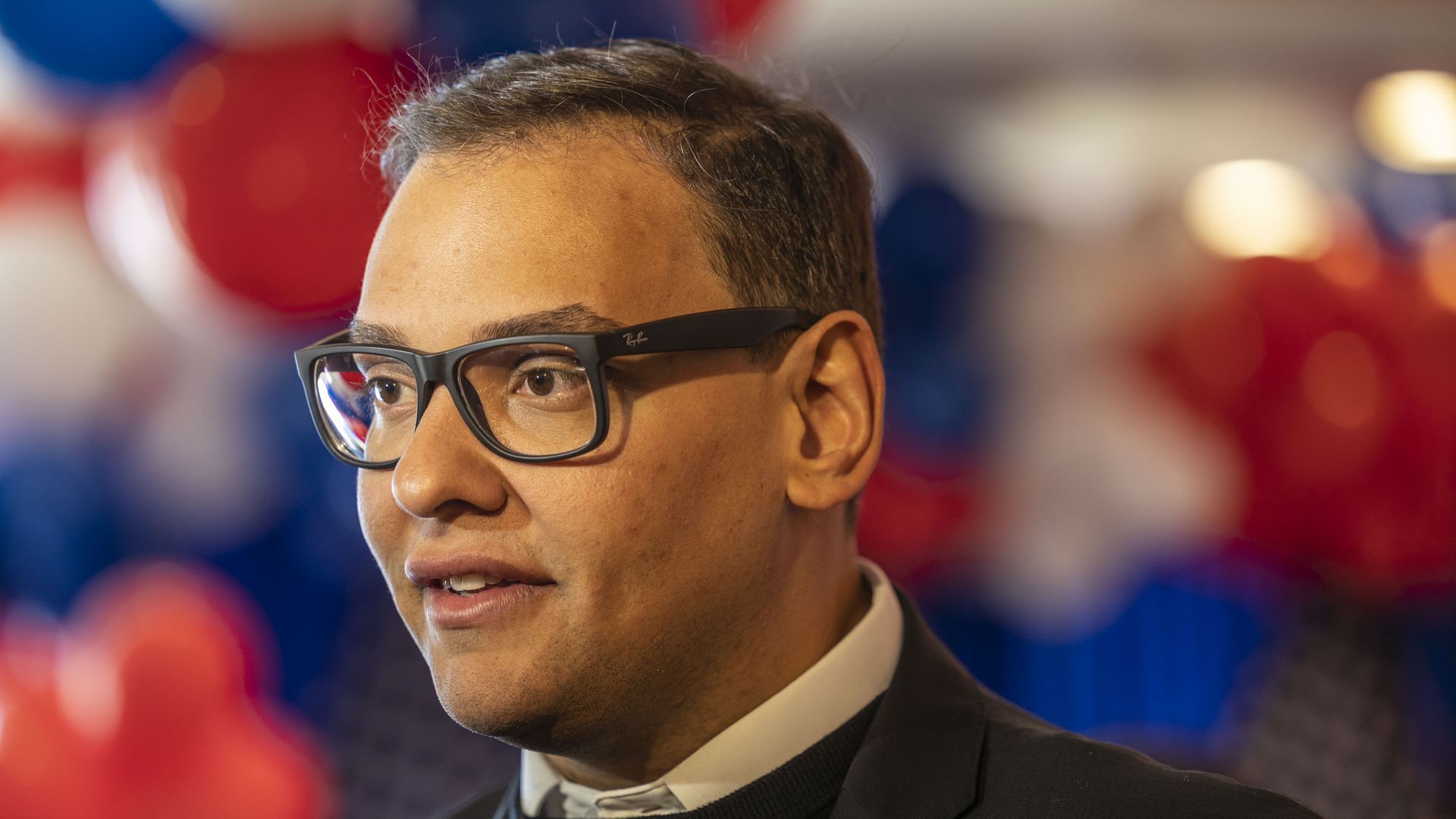 Law enforcement officials in Brazil plan to resume a criminal case against Rep.-elect George Santos (R-N.Y.), the New York Times first reported and Axios confirmed Monday evening. Santos had previously denied criminal involvement "in Brazil or any jurisdiction in the world."
Driving the news: A spokesperson for the Rio de Janeiro prosecutor's office told the Times that an investigation into Santos' alleged use of a stolen checkbook to purchase nearly $700 worth of items under a false name in 2008 was suspended because his whereabouts were unknown.
Since Santos has been elected to the House and will have a known address, Brazilian prosecutors plan to resume the case against him, according to an emailed statement from the public prosecutor's office in Rio de Janeiro.
The prosecutors intend to make a formal request to the U.S. Justice Department asking it to notify him of the fraud charges, a spokesperson for the Rio de Janeiro prosecutor's office told the NYT.
The big picture: During an interview with the New York Post last week, Santos denied the allegations — first reported in a December New York Times investigative report — that he had faced check fraud charges in Brazil.
"I am not a criminal here — not here or in Brazil or any jurisdiction in the world," the Long Island Republican told the Post. "Absolutely not. That didn't happen."
The Times, citing social media posts from 2009, reported that Santos told the store's owner: "I screwed up, but I want to pay."
Between the lines: Santos apologized in the New York Post interview for "embellishing" parts of his résumé, which formed a key aspect of his campaign, as House Republicans prepared to take the majority by a slim margin.
The Nassau County district attorney's office has opened an investigation into the allegations that he misled the public about his past.
What they're saying: Santos told WABC radio in a separate interview last week that NYT journalists had "made it their mission to slander" him, though the Times stands by its reporting.
When asked by WABC radio host John Catsimatidis if he'd consider suing the NYT, he said "I don't know what my options are." But he added he would "nitpick" at the Times journalists and "let's see what happens at the end."
Representatives for Santos did not immediately respond to Axios' request for comment.
Go deeper: Republican Jewish Coalition blasts Rep.-elect George Santos
Go deeper