Custodia Bank was blindsided by Fed rejection, CEO Long says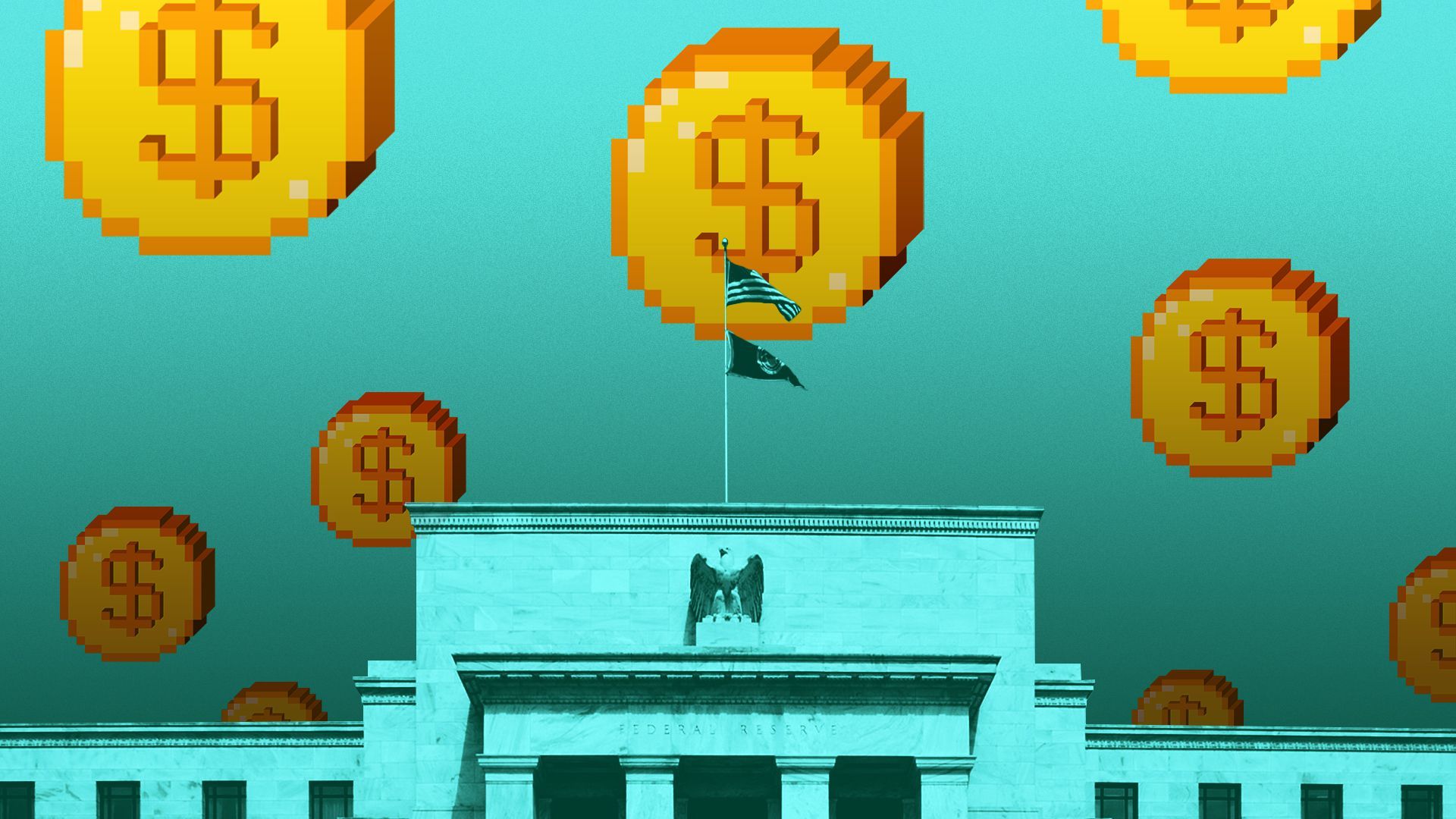 The Federal Reserve Board's unanimous rejection of a digital-assets-focused bank's 27-month effort to gain entry to the club came with an exclamation point.
Why it matters: If Custodia Bank was meant to serve as an example, crypto firms in the throes of playing "Mother, May I" with [name your banking regulator] are likely to be disappointed, regardless of standing.
Quick take: Crypto firms should brace themselves for a lotta nos this year.
What they're saying: "We're the ones coming through the front door, asking for permission rather than forgiveness," Caitlin Long, chief of Custodia tells Axios. "That's what regulators say they want, but their actions prove otherwise."
Catch up quick: The Federal Reserve on Friday formally rejected Custodia's application to be included in its systems.
A Fed "master account" would allow it to unlock direct access to payment rails that let traditional banks transfer money to each other.
Without one, digital-assets-focused banks like Custodia have to rely on intermediaries that can.
The big picture: Posture from federal agencies, regulators and the White House, as indicated by their latest missives, show that any enthusiasm for allowing crypto into the broader financial system has been blunted by FTX's collapse.
State of play: The digital assets industry can survive even if it is kept separate from traditional firms and banking services, says Long, but also, "it would be tougher."
The intrigue: "The Fed has historically said in governor speeches that they want to level the playing field for innovators and incumbents," Long said.
Whether the Fed's latest actions actually level the playing field between them — or show preference for the latter — remains to be seen.
Flashback: The warning shot came early on Jan. 3, when the Federal Reserve, the Office of the Comptroller of the Currency and the Federal Deposit Insurance Corporation highlighted key risks of crypto in a joint statement.
"That's likely when everything changed for us," Long said. "That's when the Fed told us it was postponing our mid-January check-in due to scheduling conflicts. Then last week it issued the decision."
Our thought bubble: It's difficult to ignore what appears to be a coordinated crypto crackdown from the Fed, the White House and other major banking regulators via policy bulletins, coupled with enforcement action and application denials.
It wouldn't be surprising to see crypto firms pulling their applications in anticipation.
If the tallest kids in the class can't clear the hurdle for the rides at the county fair, what shot do the short kids have?
What's next: Long says Custodia intends to continue with its lawsuit against the Kansas City Federal Reserve and intends to re-apply for a master account at the right time.
The bright spot: The Fed's policy announcement confirmed Custodia as a bank, a status that was unclear for Wyoming-chartered special purpose depository institutions, Long said.
The Fed also clarified that banks can provide custody services for assets like bitcoin and ether.
Go deeper