Crypto bank ratchets up battle with Kansas City Fed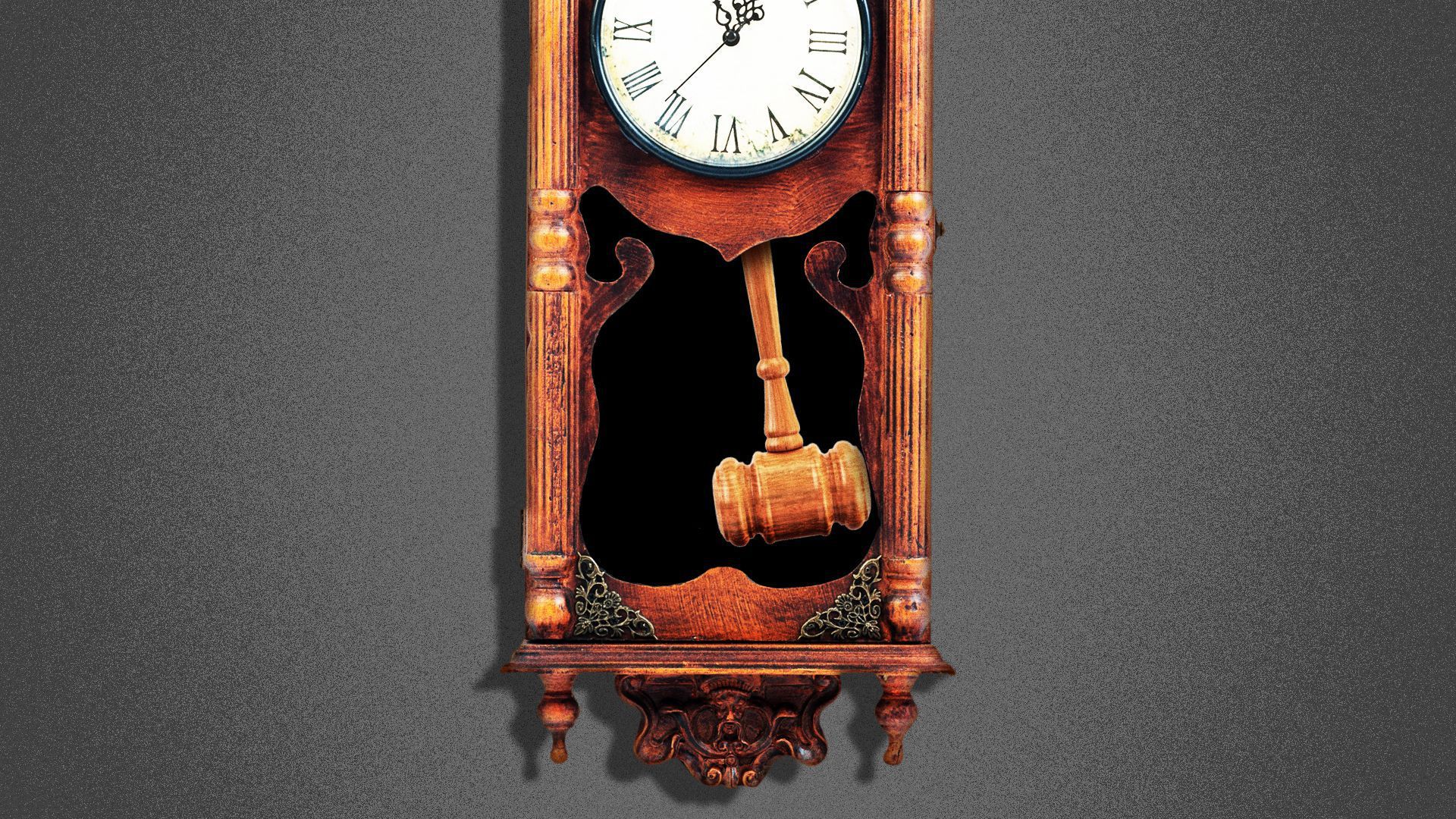 A crypto bank has been waiting a very long time for a stamp of approval from the Kansas City Fed — so long in fact, that the nation's oldest traditional bank caught up on crypto in that time.
Why it matters: It's the latest chapter in the old story about the frictions that surface between emerging players and incumbents in the race to embrace new technology.
The new technology in this case is bitcoin and ether, and the players involved are banks who want to hold those assets — keys and wallets included.
The big picture: Crypto wants to upend the traditional banking system, but it can't do that without scaling.
And it can't scale (attract big, well-heeled investors) without integrating into existing financial payments systems. So while crypto banks are on ice, banking incumbents are moving in.
In effect, this is the germination stage that will determine if crypto banks will emerge as meaningful players in the next cycle, or die on the vine in favor of the major banks that want in.
Zoom in: Custodia Bank, a Wyoming-chartered digital assets bank, wants to operate as many traditional banks do, with a "master account."
Having one allows firms to store funds with the Fed and unlocks direct access to payment rails that let banks transfer money to each other, instead of going through an intermediary.
State of play: The Kansas City Fed has yet to make a decision on Custodia's application either way. Custodia filed a lawsuit against the Fed in June over the delay.
The intrigue: Earlier this week, the U.S.'s oldest bank BNY Mellon — a bank whose founders include Alexander Hamilton — said it will start custodial services for bitcoin and ether.
In response, Custodia CEO Caitlin Long delivered withering remarks during a fintech conference about the Federal Reserve's differing stance on crypto for new banks and old ones.
What she's saying: "I'm about to make some news," Long said in D.C. earlier this week. "You will see a filing from my company in that lawsuit pertaining to the announcement this morning," a reference to BNY Mellon's entry into crypto custodial services.
"Look what the Fed actually said last week versus what it did today."
What they're saying: In a filing last week, the Fed said, "In sum, Custodia's request raises technical, complex, and novel issues that present risk to [the Federal Reserve Bank of Kansas City] that potentially have implications for the stability of our nation's payment system."
The Kansas City Fed declined comment.
Meanwhile, Custodia is asking why the process for reviewing master account applications is "black box," and taking so long, given the application forms say that "processing may take 5-7 business days."
That lengthy process "continues to inflict grave, irreparable harm on Custodia," the bank's suit says.
The bottom line: Long noted the "favoritism" shown in BNY Mellon's news, arguing that the delay in Custodia's master account application "benefits the established financial institutions whose interests are represented on the Board of Directors of the Kansas City Fed," per Custodia's Wednesday afternoon filing.
Go deeper