Fed pushback won't stop Custodia's lawsuit over master account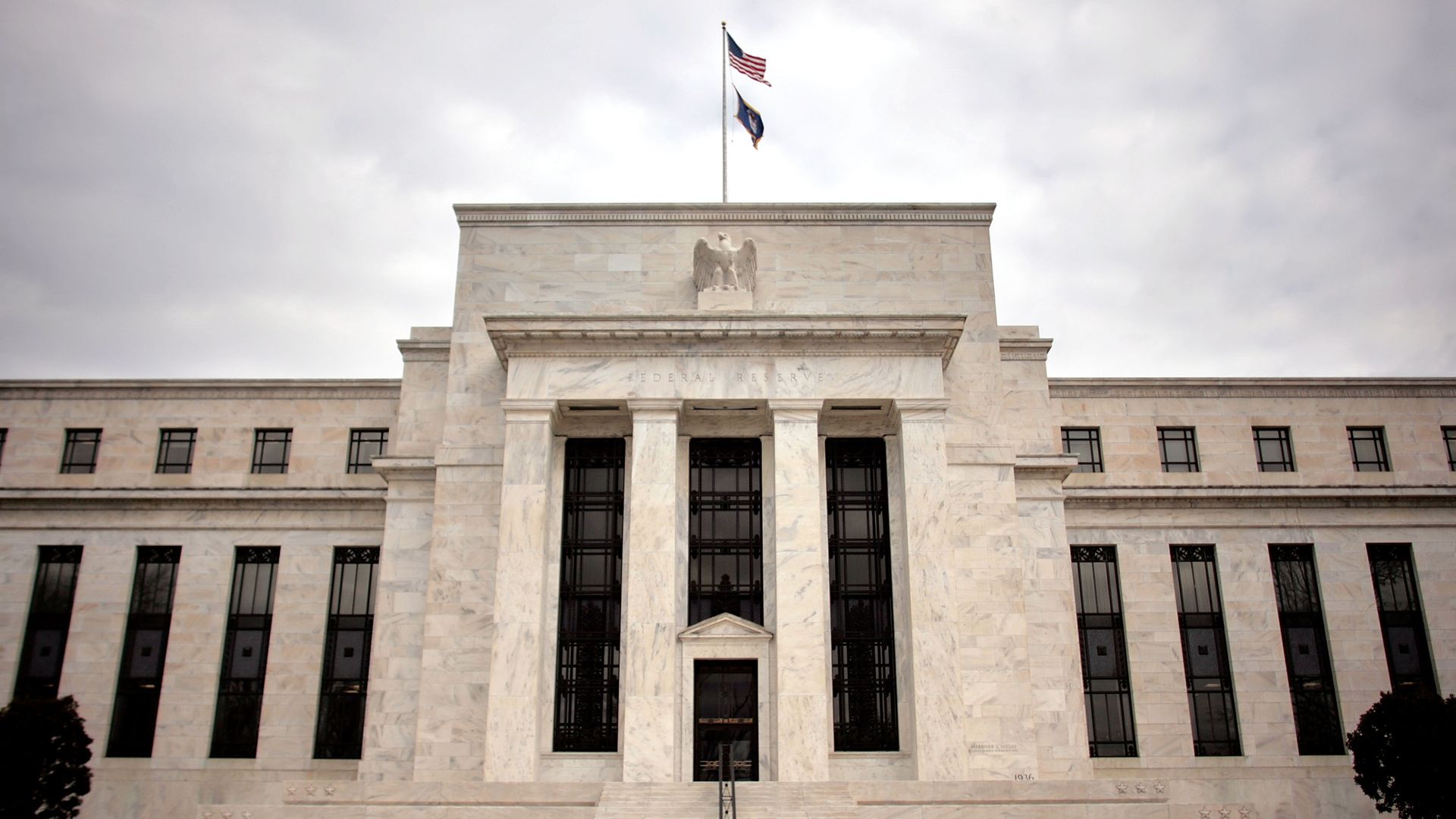 The U.S. Federal Reserve denied Wyoming-chartered Custodia Bank's application to be a member of the Federal Reserve System on Friday, saying its "novel" business model and focus on digital assets "presented significant safety and soundness risks."
Why it matters: A new Fed crackdown appears to be underway, with a coinciding policy announcement published Friday, warning those partaking in "novel banking activities."
Earlier this month, the Fed and two other financial regulatory agencies collectively cautioned against risks associated with crypto assets.
What they're saying: Custodia Bank chief Caitlin Long said she was "surprised and disappointed" by the actions taken. At the same time, Long tells Axios that Custodia will "continue to litigate" on the issue.
The big picture: While crypto was always envisioned as disrupting traditional finance, the industry also needed access to the systems that underpin it, including the Fed's rails.
Having a Fed "master account" allows firms to store funds with the Fed and unlock direct access to payment rails that let banks transfer money to each other, instead of going through an intermediary.
The recent signals of the banking system's pullback from firms that take part in crypto services do not bode well for the industry.
Case in point: Signature Bank is shrinking its crypto deposits and stepping away from SWIFT transactions for crypto exchange customers of less than $100,000 starting Feb 1. The latter left crypto exchange Binance in the lurch.
Context: Custodia's application for a master account was a bit of a long shot.
Federal Reserve chairman Jerome Powell has previously indicated his hesitance in granting one.
The bank first applied in October 2021 and is now suing the Kansas City Federal Reserve over its handling of that application. Crypto exchange Kraken also sought one.
The bottom line: The Fed indicated Friday that its new policy will promote "a level playing field for all banks." For crypto-focused banks, that would seem an onerous standard, especially in the wake of last year's multi-crypto collapses.
Go deeper