The Fed, OCC and FDIC warn banks about crypto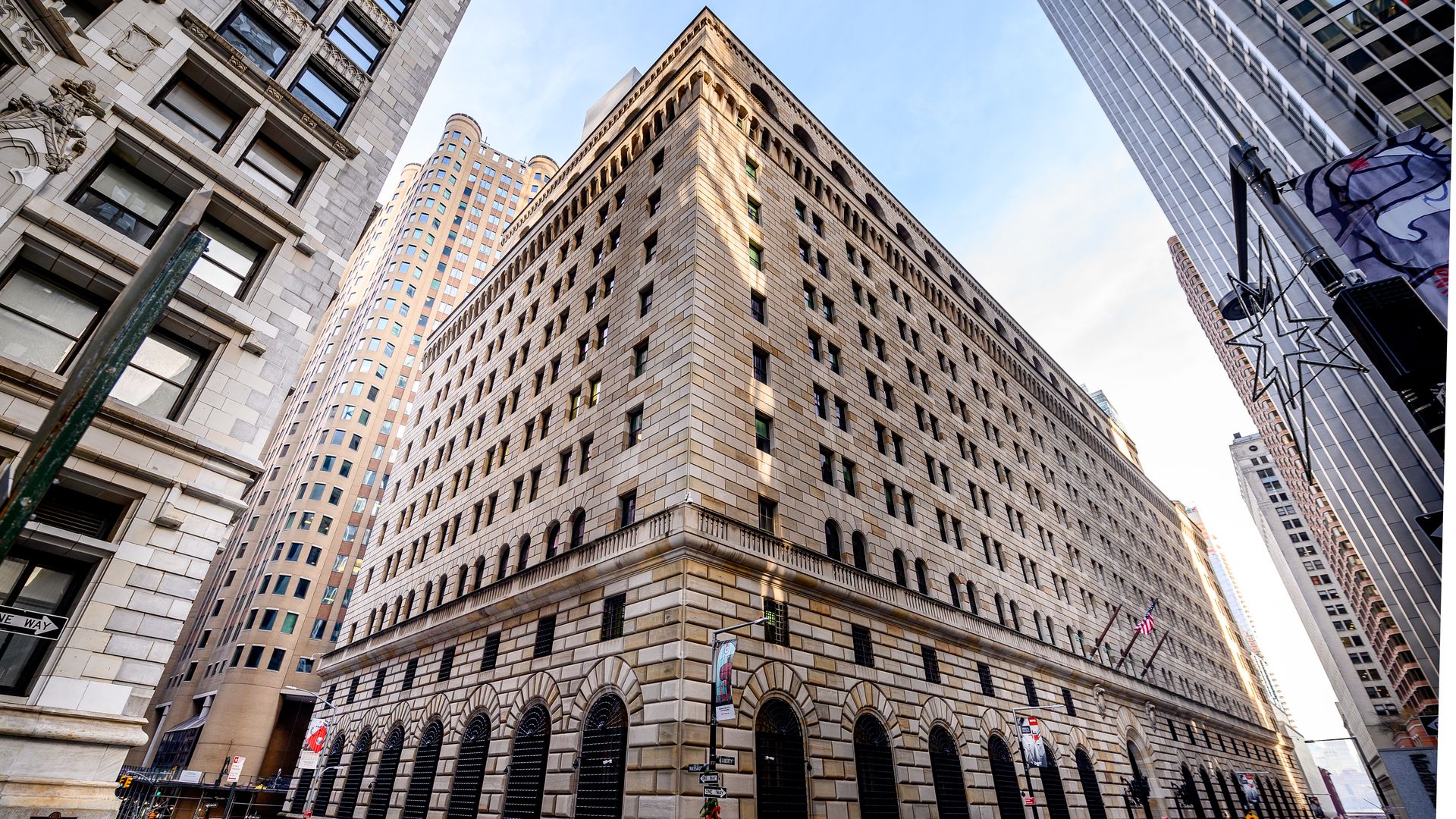 Digital assets present eight particular dangers that banks should be aware of, according to three financial regulatory agencies.
Driving the news: In a joint statement Tuesday, major banking regulators, the Federal Reserve, the Office of the Comptroller of the Currency and the Federal Deposit Insurance Corporation highlighted "key risks associated with crypto-assets."
What they're saying: "Based on the agencies' current understanding and experience to date, the agencies believe that issuing or holding as principal crypto-assets that are issued, stored, or transferred on an open, public, and/or decentralized network, or similar system is highly likely to be inconsistent with safe and sound banking practices," the joint statement reads.
In the weeds: The eight specific issues listed include the enormous volatility of crypto assets, and the fact that stablecoins could face a run risk.
Another is the danger of contagion, something we've seen following the collapse of Three Arrows Capital in June.
Another is the lack of maturity in crypto business's governance structures, which the attorney overseeing the FTX bankruptcy has alleged.
Meanwhile, some of the other dangers noted have long been features of the normal economy, such as scams and misrepresentations.
Of note: Silvergate, the bank most associated with cryptocurrency firms — and which has specifically set its sites on stablecoins — declined to comment on the news to Axios.
Block One, the company behind the EOS blockchain, and its founder, Brendan Blumer, recently became a major shareholders in Silvergate.
Quick take: While the statement notes that "banking organizations are neither prohibited nor discouraged from providing banking services," it's a safe bet that regulated entities under these three agencies will be even more reluctant to provide financial services to crypto firms.
Go deeper