Durbin won't rule out federal investigation into Memphis Police Department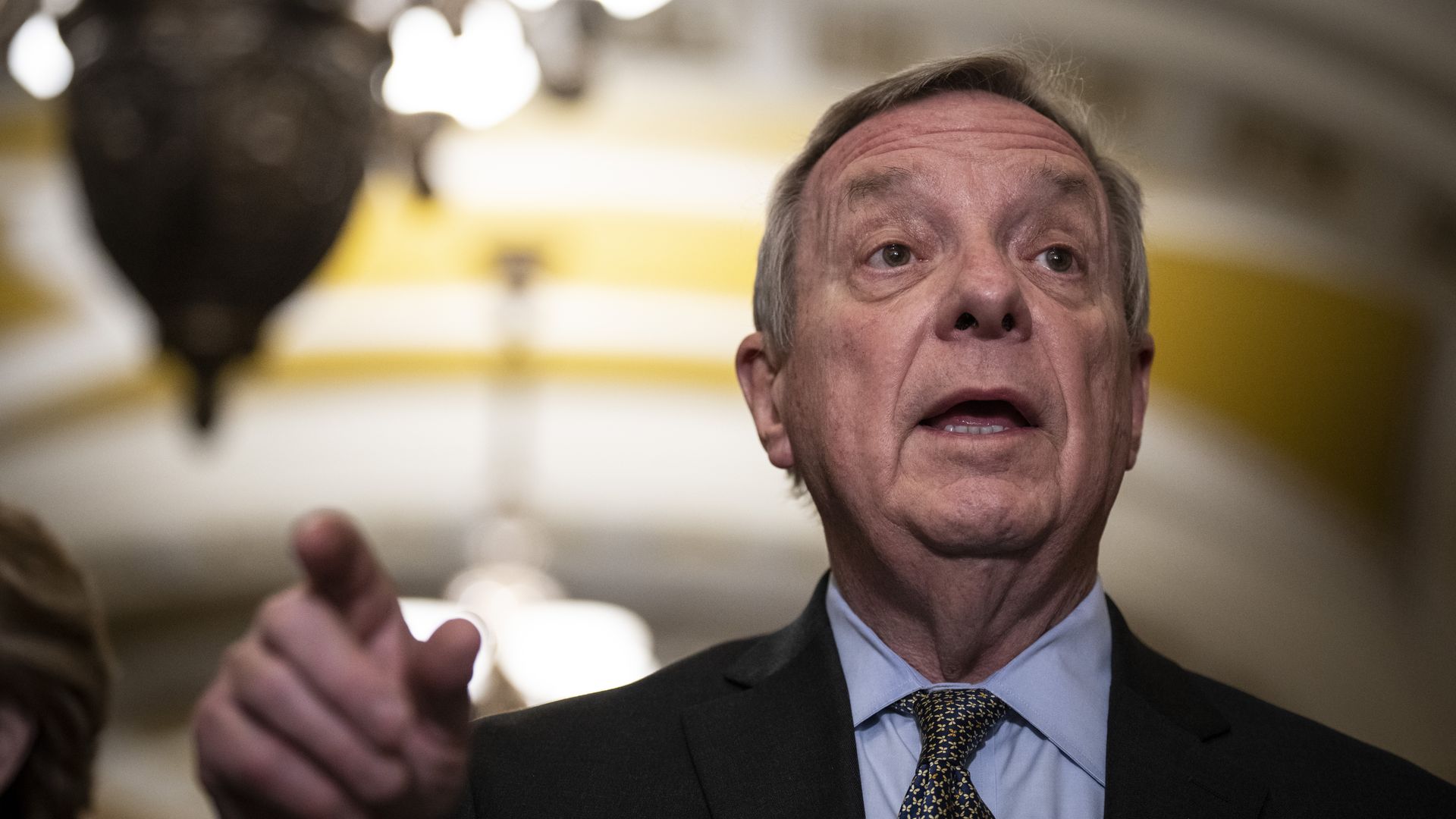 Sen. Dick Durbin (D-Ill.) said on Sunday he would not rule out a federal investigation into the entire Memphis Police Department after the death of Tyre Nichols.
The big picture: The Department of Justice has announced that it opened an investigation into whether the five police officers involved in Nichols' death violated his civil rights.
Catch up quick: On Friday, the city of Memphis released footage ​showing police officers ​fatally beating Nichols, a 29-year-old Black man​ who died days after he was pulled over during a traffic stop​ on Jan. 7.
The police body camera and neighborhood security footage​ showed multiple officers kicking, punching and striking Nichols with a baton as he screamed for help.
The five officers, all of whom have been fired, were part of Scorpion, a specialized law enforcement unit in the Memphis Police Department that has since been permanently disbanded.
The five officers — who are all Black — have been charged with second-degree murder.
Two additional deputies with Shelby County Sheriff's Office were relieved of duty pending an impending investigation.
What he's saying: "I would not rule that out," Durbin, chairman of the Senate Judiciary Committee, said when asked about a federal investigation probing the police department on ABC's "This Week."
"There are good policemen out there risking their lives for us. But there are those who should not be on the force... and we see their prejudice," he said.
Go deeper... Why Memphis' specialized police unit is under fire after Tyre Nichols' death
Go deeper