Biden confirms Jeff Zients will be chief of staff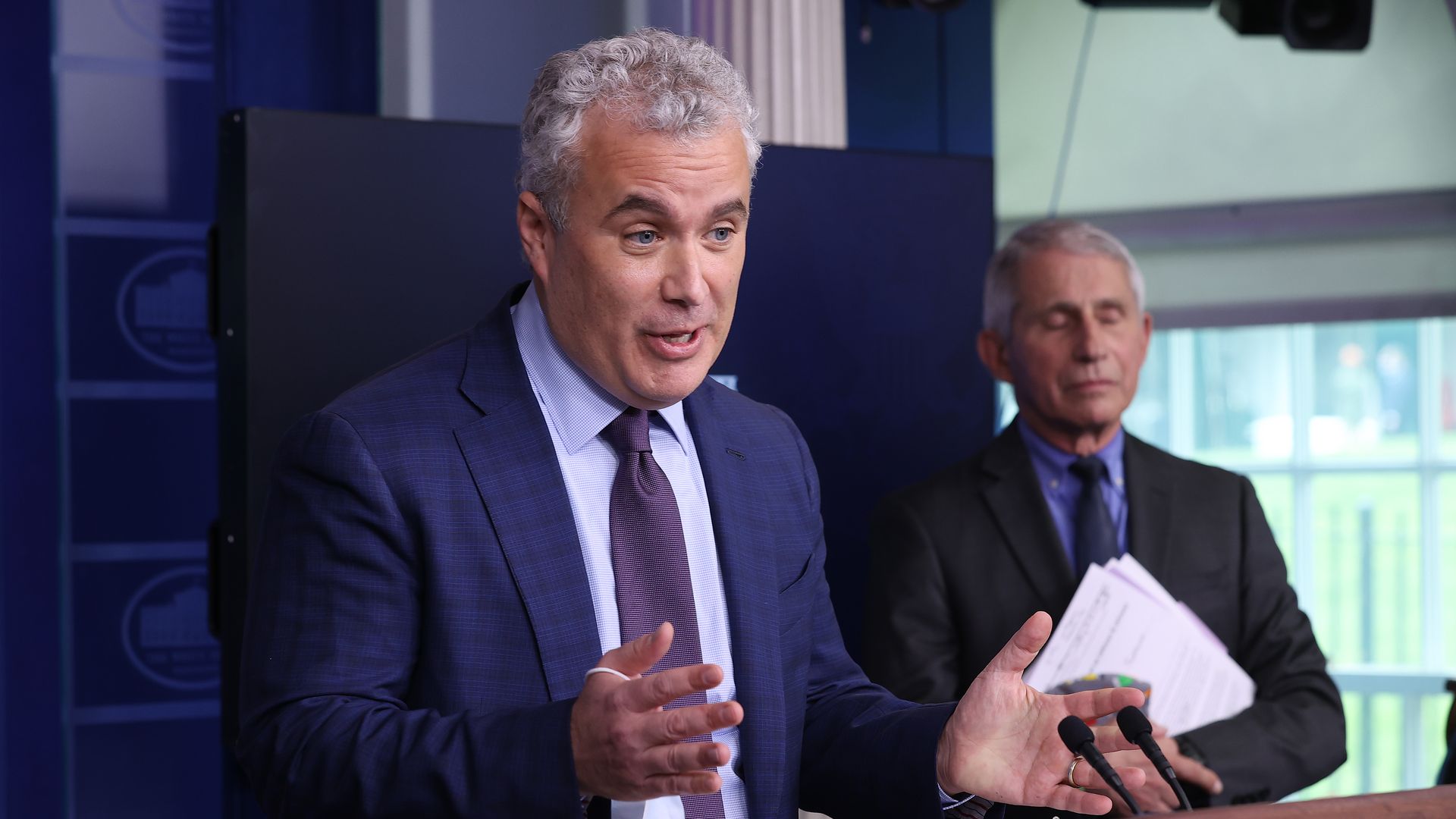 Former COVID-19 czar Jeff Zients will become President Biden's chief of staff, following longtime Biden strategist Ron Klain's departure, Biden confirmed in a statement Friday.
Why it matters: Zients takes the reins as Biden is expected to launch his re-election campaign and as congressional Republicans are preparing to launch a series of investigations into the administration.
Driving the news: "When I was elected President, I knew that I wanted Ron to lead the White House staff.  He was uniquely qualified given his prior public service. He knows how government works, how politics works, how Congress and the White House works," Biden said in the statement. "He assembled the most diverse and the most talented White House team in history and leaned on them to solve impossible challenges."
Biden said he's seen Zients "tackle some of the toughest issues in government" and that he embodies the president's campaign promise "to make government work for the American people. He added: "A big task ahead is now implementing the laws we've gotten passed efficiently and fairly."
"I'm confident that Jeff will continue Ron's example of smart, steady leadership, as we continue to work hard every day for the people we were sent here to serve."
Axios previously reported that Biden was preparing to name Zients as the next chief of staff, per a person familiar with the matter.
The big picture: Klain is expected to leave the White House after the State of the Union address in February, Axios previously reported.
Zients served as a co-chairman of the Biden transition team before becoming the White House COVID-19 response coordinator, a position he held until April 2022, and where he led the administration's vaccination plan. Zients was replaced by Ashish Jha as COVID response coordinator.
Zients was then selected by Klain to launch a talent search ahead of anticipated post-midterms turnover, although it looks less likely that there will be a big Cabinet shake-up.
Klain is expected to stay involved in the administration after his formal departure, and Biden's main political and legislative team is expected to remain as is, Axios previously reported.
Between the lines: Chief of staff turnover is common among presidents. Former President Trump had four chiefs of staff during his term and former President Barack Obama had five during his two terms in office.
Klain at the end of last year had signaled to his closest allies that he was ready to transition from the White House, after leading the administration through several legislative accomplishments.
Flashback: Before joining the White House's COVID-19 response team, Zients served as director of the National Economic Council, acting director of the Office of Management and Budget and leader of the team that fixed the botched HealthCare.gov launch during the Obama administration.
Editor's note: This is a developing story. Please check back for updates.
Go deeper