Biden preparing to name Jeff Zients as next chief of staff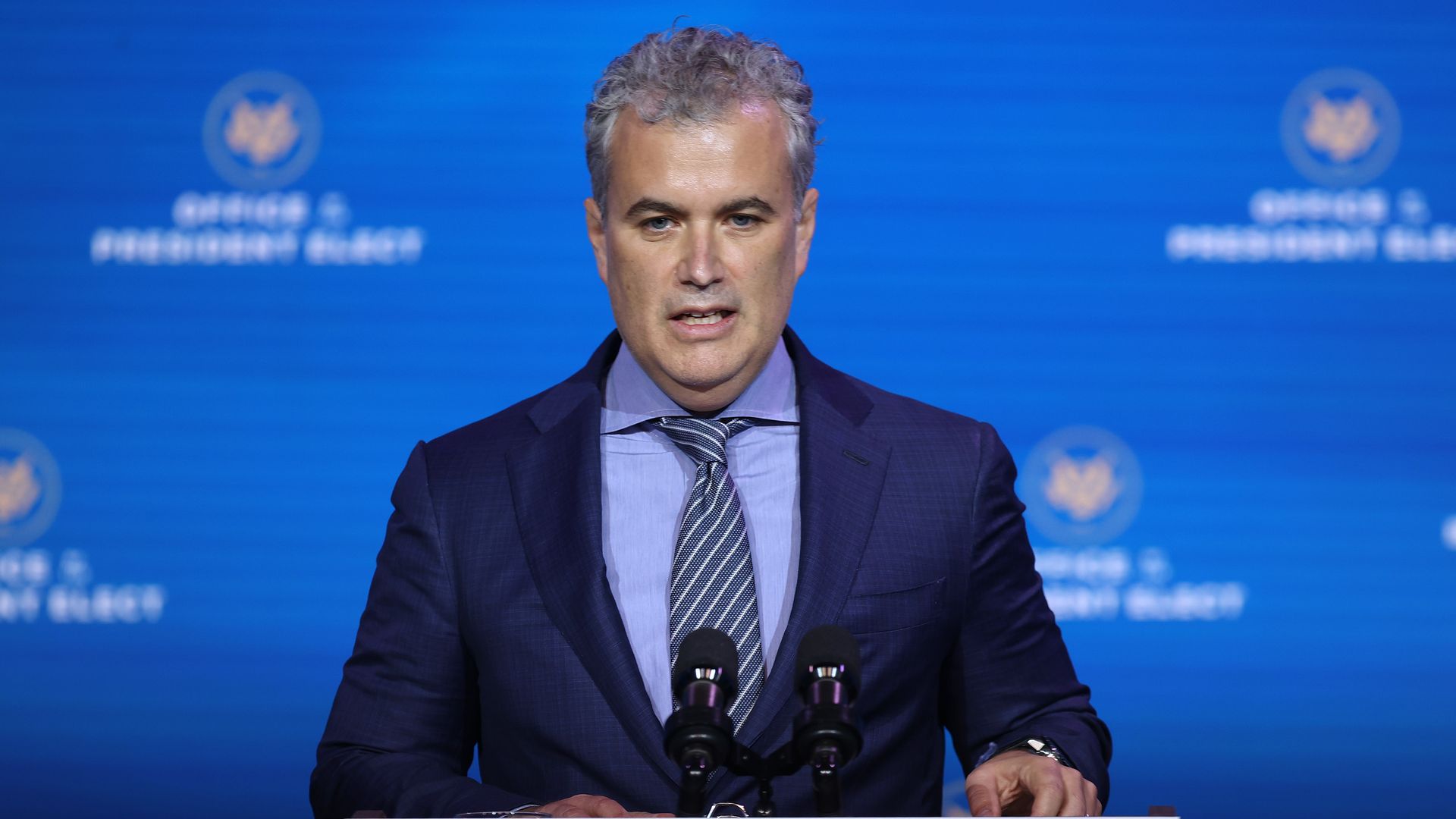 Former COVID-19 czar Jeff Zients is expected to serve as President Biden's next chief of staff, replacing Ron Klain, who plans to leave the post in February, a person familiar with the matter told Axios.
Why it matters: Zients will be tasked with guiding the administration through Biden's likely re-election campaign and as congressional Republicans have unleashed a battery of investigations into the administration.
Klain, who has been an influential player in the Biden White House, is expected to leave the role after the State of the Union address in February, Axios previously reported.
The big picture: Zients was tapped by Klain to lead a talent search in preparation for post-midterms turnover, even though it looks less likely that there will be a big cabinet shake-up.
Zients served as a co-chairman of the Biden transition team before becoming the White House COVID-19 response coordinator.
He worked with then-vice-president Biden as director of the National Economic Council during the Obama administration and was also acting director of the Office of Management and Budget.
Other candidates who were considered for the top job include White House counselor Steve Richetti, White House senior adviser Anita Dunn, domestic policy adviser Susan Rice and UNICEF executive director Cathy Russell.
The details: Toward the end of last year, Klain had signaled to close allies that he was ready to move on, after leading the administration through the pandemic and seeing much of Biden's policy agenda pass on the Hill.
But the White House was having trouble finding the right person who had all the right instincts: political, managerial, policy and communications.
Zients, a person familiar with the matter said, has the right skill set as a master implementor — a priority for the White House.
Zients' longstanding relationship with Biden, his senior advisers, senior White House staff and Cabinet is also a key component, they said.
Biden's main political and legislative team—Ricchetti, Dunn, Mike Donilon, Jen O'Malley Dillon, Bruce Reed, Louisa Terrell— will remain, and Klain is expected to stay closely involved, as well, the person said.
Editor's note: This is a developing story. Please check back for updates.
Go deeper