Why Justice Brett Kavanaugh is "optimistic" about the Supreme Court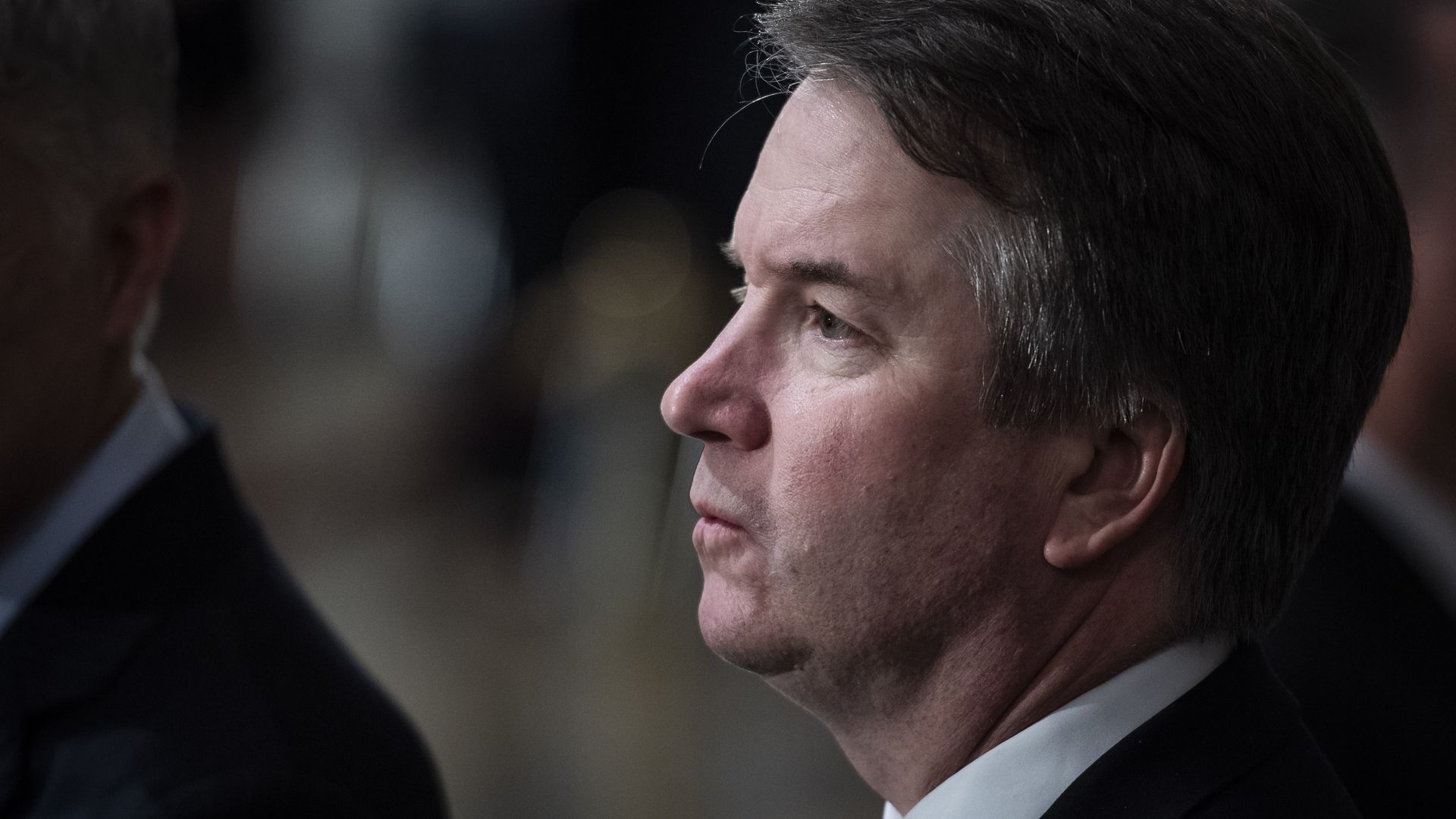 Supreme Court Justice Brett Kavanaugh said he's optimistic about the future of the Supreme Court despite the perception that it is divided.
Driving the news: "I'm optimistic about the court, I'm optimistic about the country, I'm optimistic about my colleagues," he said during an event this week at Notre Dame Law school.
"There are great relations among all nine justices both personally and professionally," Kavanaugh said at the event.
"We only get tough cases, and we disagree on some of those," he said. "I think that's more nuanced than it is sometimes portrayed."
Zoom in: In the speech, Kavanaugh mentioned several of the court's liberal-leaning members, including Justice Ketanji Brown Jackson, who joined the court last year. Kavanaugh said she "is off to a great start" and is "thoroughly prepared."
By the numbers: The Supreme Court was frequently split in its last term.
The big picture: Justices have said that the Supreme Court can only maintain its legitimacy by being apolitical.
"Overall, the way the court retains its legitimacy and fosters public confidence is by acting like a court, is by doing the kinds of things that do not seem to people political or partisan," Justice Elena Kagan said last July.
Justice Sonia Sotomayor said after Breyer announced his retirement last year that the high court faced a "greater and unprecedented" threat compared to "any time in our history."
"As more senators, congressional representatives, governors, mayors, local politicians and the media question the legitimacy of the court, many of them heap scorn on the court," Sotomayor said, adding, "the threat is greater and unprecedented than any time in our history."
Go deeper