First look: House Dems seek classified briefing on mass shootings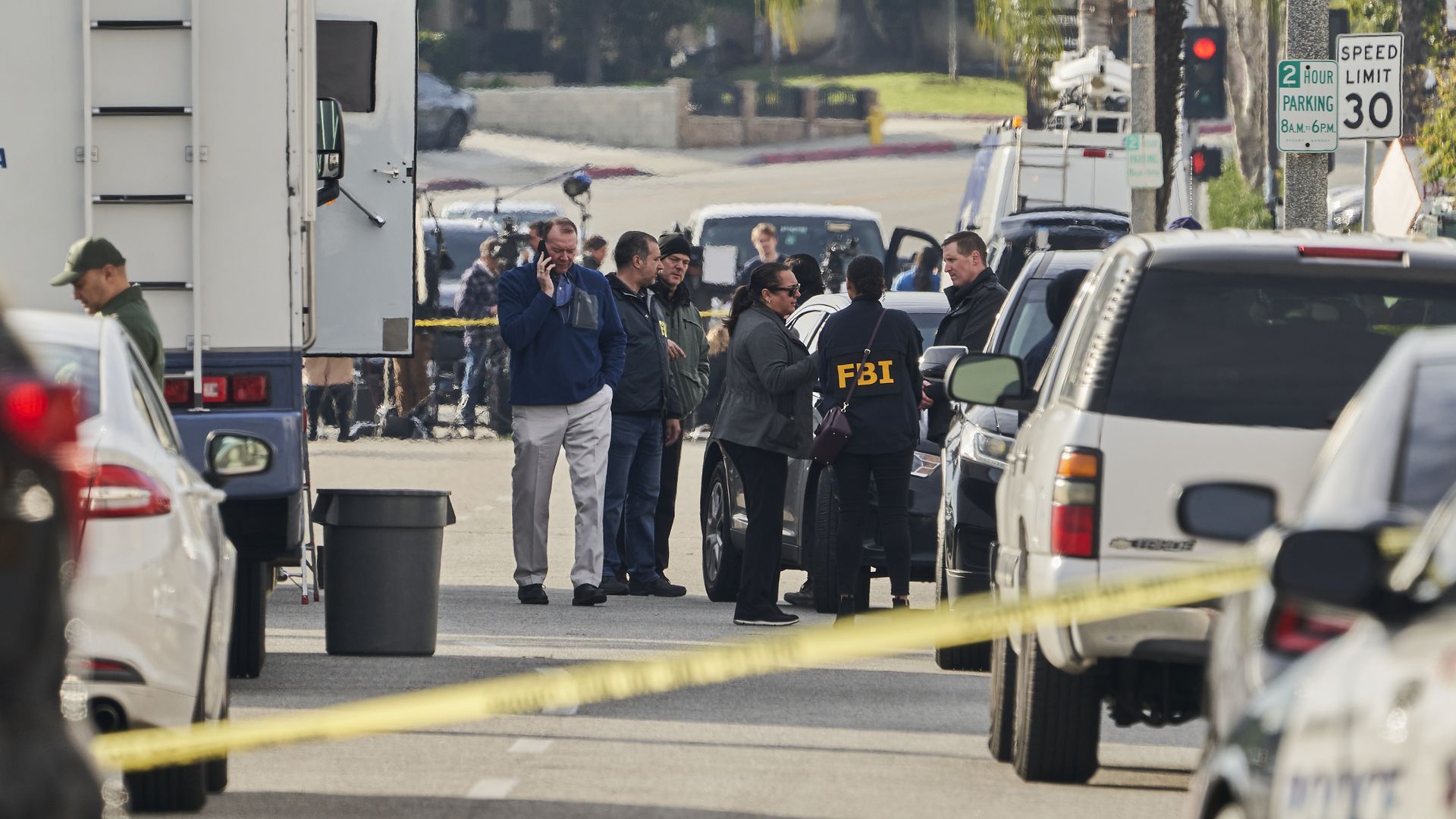 A trio of freshmen House Democrats is asking House Speaker Kevin McCarthy (R-Calif.) and Minority Leader Hakeem Jeffries (D-N.Y.) to organize a classified briefing on mass shootings, according to a letter obtained by Axios.
Why it matters: The move follows a string of mass shootings in recent weeks and demonstrates how some new Democratic lawmakers — striving to show constituents they are making an impact in Washington — are trying to maneuver around the legislative roadblocks of being in the minority.
Driving the news: Reps. Jared Moskowitz (D-Fla.), Maxwell Frost (D-Fla.) and Dan Goldman (D-N.Y.) — three vice chairs of Congress' Gun Violence Prevention Task Force — asked Jeffries and McCarthy to seek a briefing from the FBI and "other relevant agencies."
"We believe it is the responsibility of elected officials to confront the horrific reality that many of our constituents are forced to face, and to determine a common-sense path forward towards stopping the epidemic of mass shootings our country faces," they wrote.
What they're saying: Moskowitz, whose district include Marjorie Stoneman Douglas High School, the site of the 2018 Parkland shooting, told Axios, "I don't know what legislation is available to us in the next two years."
"I don't know what's on the table — what Republicans are willing to talk about — but there are other things we could be doing, like this, and constantly keeping [up] the pressure."
Moskowitz floated taking a congressional delegation to see the aftermath of the next mass shooting: "A lot of these congressmen, who look at this as an abstract issue, haven't seen what it really looks like."
What to watch: Republicans have so far shown no indication of offering a legislative response to the recent shootings.
McCarthy, asked Tuesday whether Congress would consider new legislation in the wake of two shootings in his home state that left 18 people dead, told reporters: "I would never do anything without having all the information."
He added: "California has the strictest gun laws there are, and apparently that does not work in this situation too."
Go deeper