GOP hardliners score spots on powerful House Rules Committee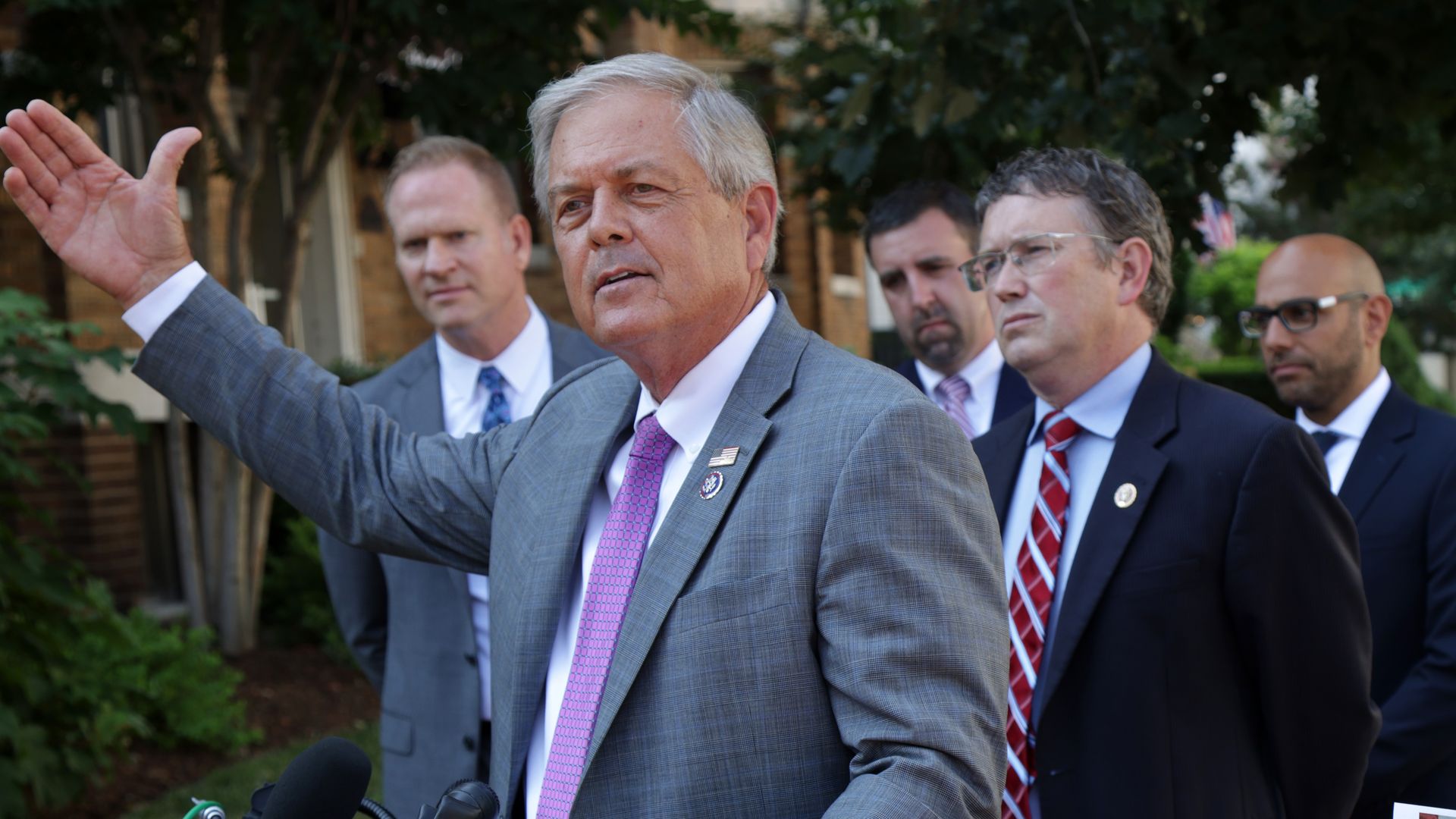 House Speaker Kevin McCarthy (R-Calif.) on Monday appointed three hardline Republicans to the House Rules Committee, which sets the terms for legislation to be considered on the House floor.
Why it matters: The move fulfills a key concession McCarthy made to a group of 20 rebels in order to become House speaker this month, and it gives right-wingers considerable new influence over the legislative process.
Driving the news: McCarthy appointed five new members to the panel on top of its four current GOP members:
The new members are Reps. Thomas Massie (R-Ky.), Ralph Norman (R-S.C.), Chip Roy (R-Texas), Erin Houchin (R-Ind.) and Nick Langworthy (R-N.Y.).
Norman and Roy are both Freedom Caucus members who were holdouts on McCarthy during the speaker election.
Massie, who voted for McCarthy and is not a Freedom Caucus member, is known as a renegade with staunchly anti-establishment and libertarian views.
Between the lines: The Rules Committee is usually stacked with leadership loyalists and advances bills along party-line votes, but the addition of members who have proved willing to break with McCarthy creates the potential for extraordinary disunity.
If Democrats are given the four seats Republicans had last Congress, three Republican defections on any given vote could give them a majority.
That would give conservatives an effective veto on what comes to the floor, giving them not only influence on legislation and floor procedure, but leverage to enforce other elements of their agreement with McCarthy.
What they're saying: Roy told Axios in a statement, "Didn't ask for it. But you can't push for change [and] not saddle up if asked."
"Between our returning members and those joining the panel for the first time, each has an important role to play and brings valuable perspective," Rep. Tom Cole (R-Okla.), the chair of the panel, said in a statement.
"I look forward to working together to restore regular order, ensure thorough debate and ultimately advance real American priorities to the House floor."
What caught our eye: McCarthy also announced his new appointments to the House Intelligence Committee on Monday, as well as his picks for a newly created select committee focused on the U.S. strategic competition with China.
In a break from the trend of conservatives securing new spots on powerful committees, neither panel will have any Freedom Caucus members.
Instead, the appointments lean more moderate and include a decent number of swing district Republicans. Rep. Dan Crenshaw (R-Texas), a critic of his party's far-right, is among the five new members of the Intelligence Committee.
Go deeper