U.S. to designate Russia's Wagner Group as a transnational criminal organization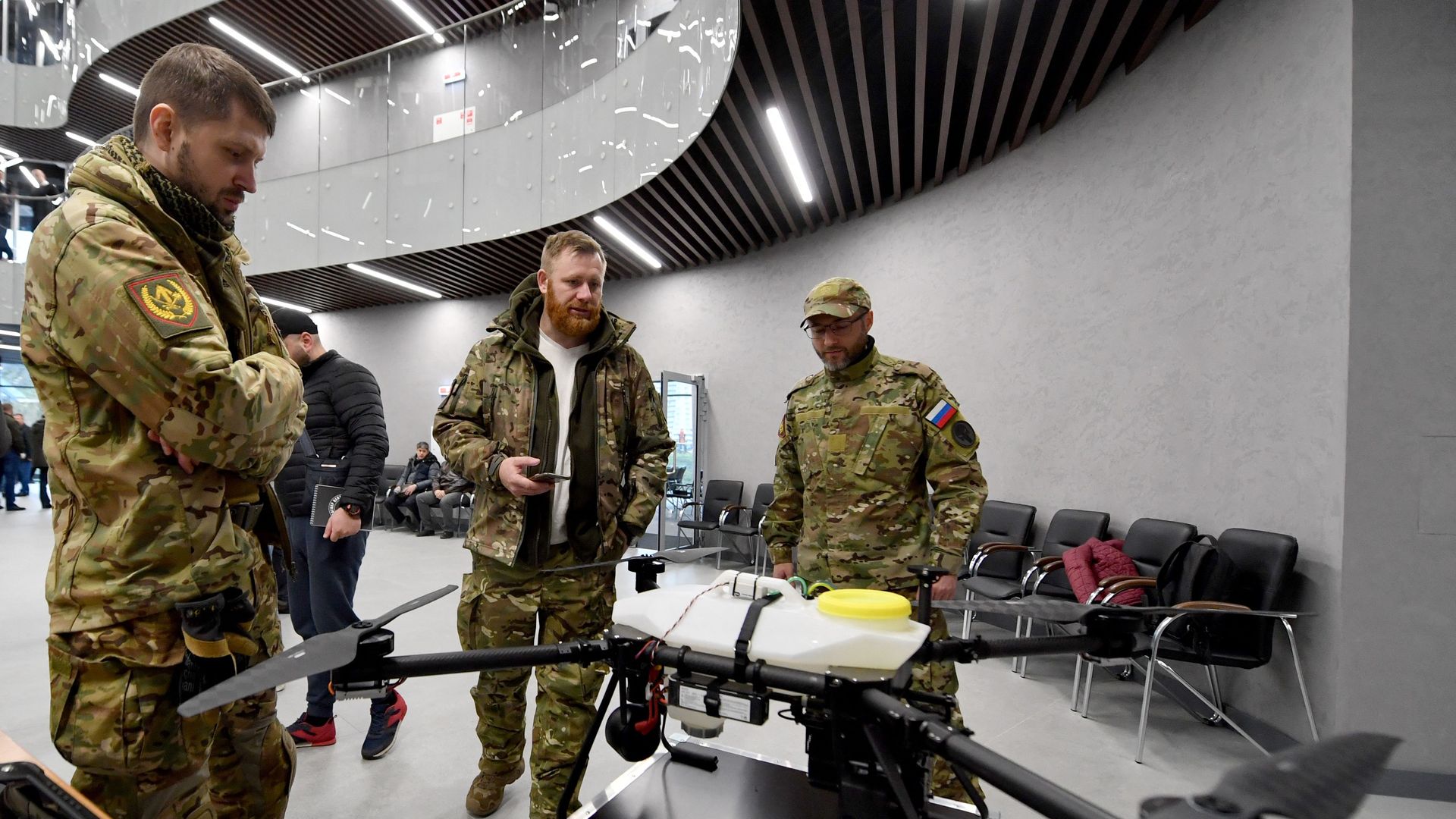 The U.S. will designate the Wagner Group, a private Russian mercenary company currently deployed in Ukraine, as a "significant transnational criminal organization" and will announce additional sanctions against the group, the White House said on Friday.
Why it matters: The U.S. believes Wagner has about 50,000 personnel deployed to aid Russia in its invasion of Ukraine. Last month, the White House said the group recently received weapon supplies in the form of infantry rockets and missiles from North Korea.
White House National Security Council spokesperson John Kirby on Friday detailed the North Korean weapon shipment to the group, releasing photos of Russian railcars traveling from Russia to North Korea and back in November.
The U.S. does not believe the North Korean shipment will significantly alter the dynamics of the battlefield, but it fears Pyongyang will send additional shipments in the future, Kirby said.
North Korean officials denied the arms shipment, which would violate UN Security Council resolutions. Russian businessman Yevgeny Prigozhin, Wagner's owner and a close ally of President Vladimir Putin, also denied the group received the shipments, per Reuters.
What they're saying: "These actions recognize the transcontinental threat that Wagner poses, including through its ongoing pattern of serious criminal activity," Kirby said during a White House press briefing Friday, ahead of the Treasury Department's formal announcement next week.
"With these actions, and there will be more to come, our message to any company considering providing support to Wagner is simply this: Wagner is a criminal organization that is committing widespread atrocities and human rights abuses, and we will work relentlessly to identify, disrupt, expose and target those that are assisting Wagner," Kirby added.
Wagner has been subject to U.S. sanctions since 2017.
Between the lines: The U.S. believes that Putin's increasing reliance on Wagner has created friction between the mercenary group and the Russian military and Russian ministries, Kirby told reporters.
"We're seeing indications, including in intelligence, that tensions between Wagner and the Russian Ministry of Defense are increasing. Wagner is becoming a rival power center to the Russian military and other Russian ministries," Kirby said.
"Publicly, Prigozhin and his fighters have criticized Russian generals and defense officials for their performance on the battlefield. Prigozhin is trying to advance his own interest in Ukraine, and Wagner is making military decisions based largely, largely, on what they will generate for Prigozhin in terms of positive publicity."
The big picture: Kirby said the U.S. assesses that Wagner's presence in Ukraine includes 10,000 formally contracted fighters and 40,000 convicts who were recruited from Russian prisons.
The group's fighters have recently been involved in some of the bloodiest battles in eastern Ukraine, including in Soledar and Bakhmut.
Last week, Wagner claimed its fighters had taken control of Soledar. The Russian Defense Ministry later said its forces took control of the salt-mining town.
Ukrainian officials denied both claims, saying fighting over the town was ongoing.
Go deeper