Close Putin ally admits to interfering in U.S. elections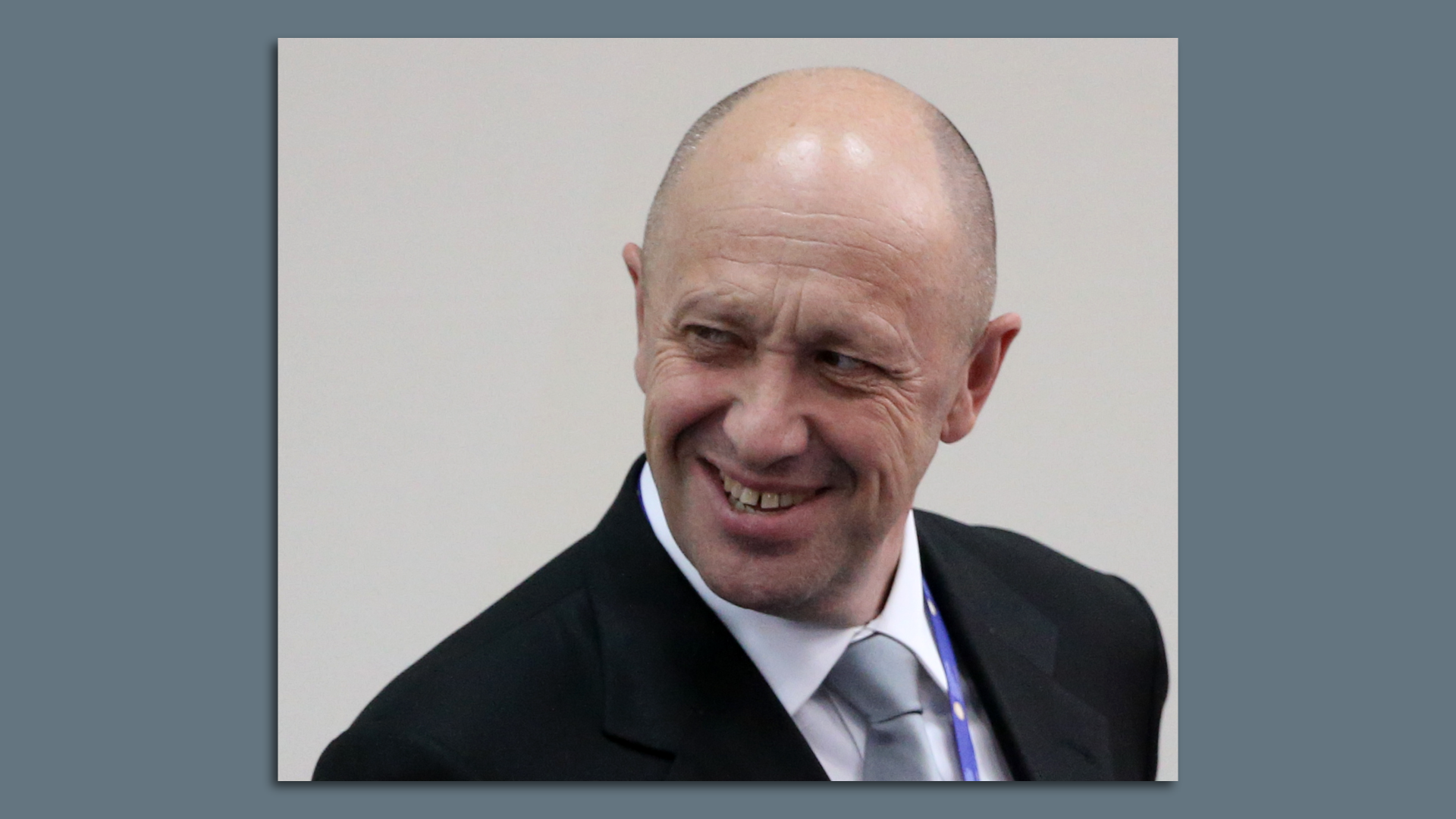 Yevgeny Prigozhin, a Russian oligarch and businessman, admitted in remarks on Monday that he had previously interfered in U.S. elections and would continue to do so in the future.
Why it matters: The comments are an about-face for Prigozhin, who has spent years denying accusations of being involved in election interference, despite being formally implicated by the U.S. government, AP reported.
What they're saying: "We have interfered, are interfering and will continue to interfere. Carefully, precisely, surgically and in our own way, as we know how," Prigozhin said in remarks Monday.
"During our pinpoint operations, we will remove both kidneys and the liver at once," he added.
The comments were posted by the press service of Prigozhin's Concord catering firm on the Russian social media network VKontakte.
The big picture: Prigozhin is often referred to as "Putin's chef" on account of his firm's catering contracts with the Kremlin.
In July, the State Department offered an up to $10 million reward for information on Prigozhin relating to "foreign interference in U.S. elections."
Prigozhin and 12 other Russians and three organizations were charged by the U.S. government in 2018 over their efforts to influence the 2016 election, AP reported.
He was accused of providing funding to the Internet Research Agency, a Russian troll farm, per AP.
Prigozhin has also been sanctioned by the U.S., European Union and the United Kingdom, per Reuters.
Go deeper