Ukraine sends reinforcements to "bloodiest" fighting in the east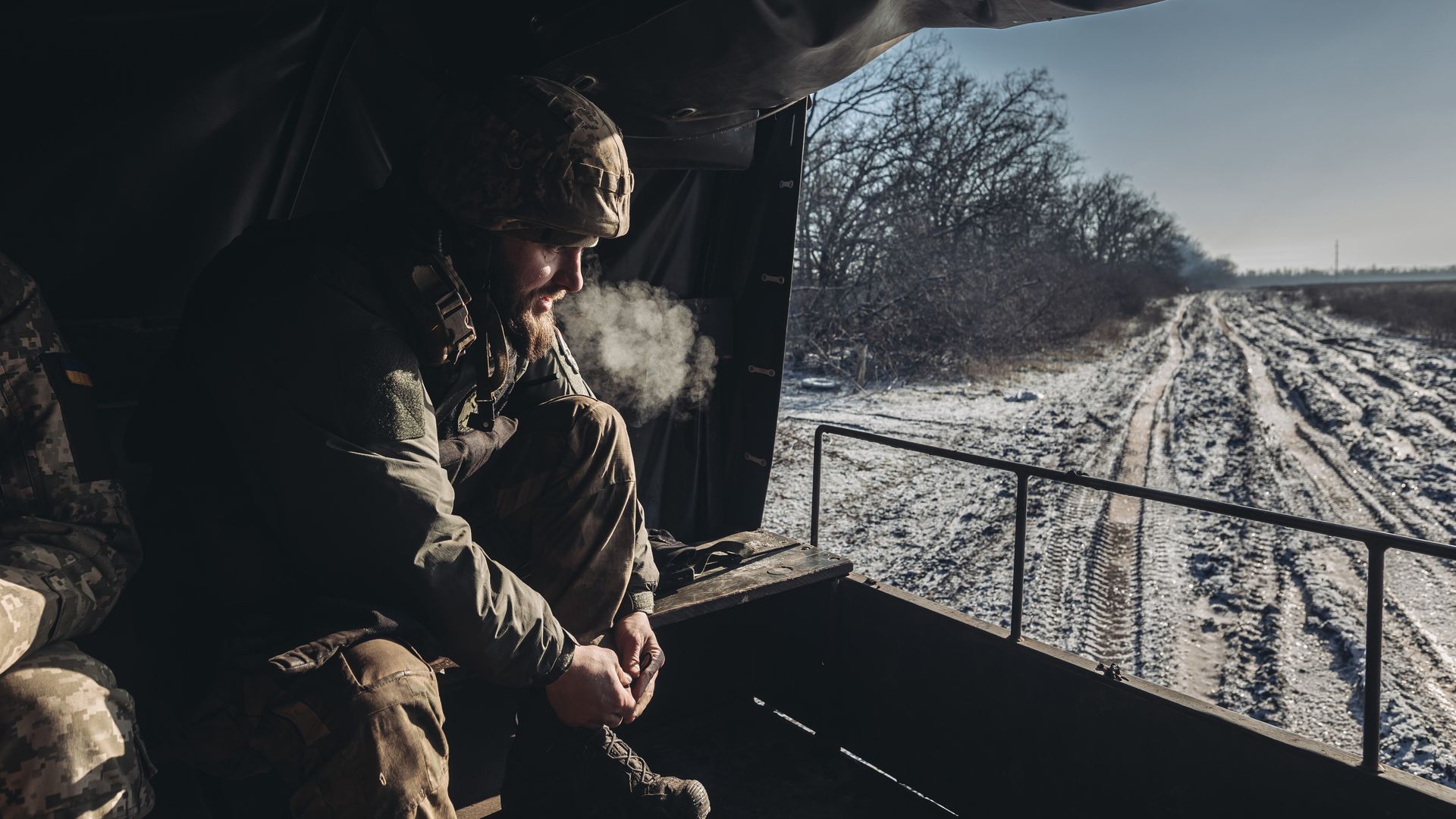 Ukraine is taking steps to bolster defenses around the cities of Bakhmut and Soledar, the "bloodiest places on the frontline," Ukrainian President Volodymyr Zelensky said in his nightly address Sunday.
Driving the news: Russian fighters — many of them Wagner Group mercenaries — are attempting to capture the city of Bakhmut after six months of brutal combat, Axios' Dave Lawler writes.
State of play: Col. Gen. Oleksandr Syrskyi, the commander of Ukraine's ground forces, visited troops defending Bakhmut and Soledar on Sunday, the Ukrainian Military Media Center wrote in a Telegram post.
In Soledar, the smaller of the two cities but located near Bakhmut, Syrskyi ordered the transfer of additional units to help the city's defense.
"The enemy again made a desperate attempt to storm the city of Soledar from different directions and threw the most professional Wagner units into battle," Syrskyi said, per the post.
Syrskyi, currently overseeing operations on Ukraine's eastern front, had previously led Ukraine's efforts to expel Russian forces from the Kharkiv region and from Kyiv, the Washington Post reported.
The big picture: Yevgeny Prigozhin, founder of Russia's Wagner mercenary group, allegedly hopes to extract salt and gypsum from mines around Bakhmut for financial gain and is using the war as a means of connecting his forces with Russian regional officials, according to a new analysis published Sunday by the Institute for the Study of War.
What they're saying: "Bakhmut is holding out against all odds. And although most of the city is destroyed by Russian strikes, our warriors repel constant attempts at Russian offensive there," Zelensky said in his nightly address Sunday.
"Soledar is holding out. Although there is even more destruction there and it is extremely hard," Zelensky added.
"There is no such piece of land near these two cities, where the occupier would not have given his life for the crazy ideas of the masters of the Russian regime. This is one of the bloodiest places on the frontline."
Go deeper