FAA investigating JetBlue plane hitting parked aircraft at JFK airport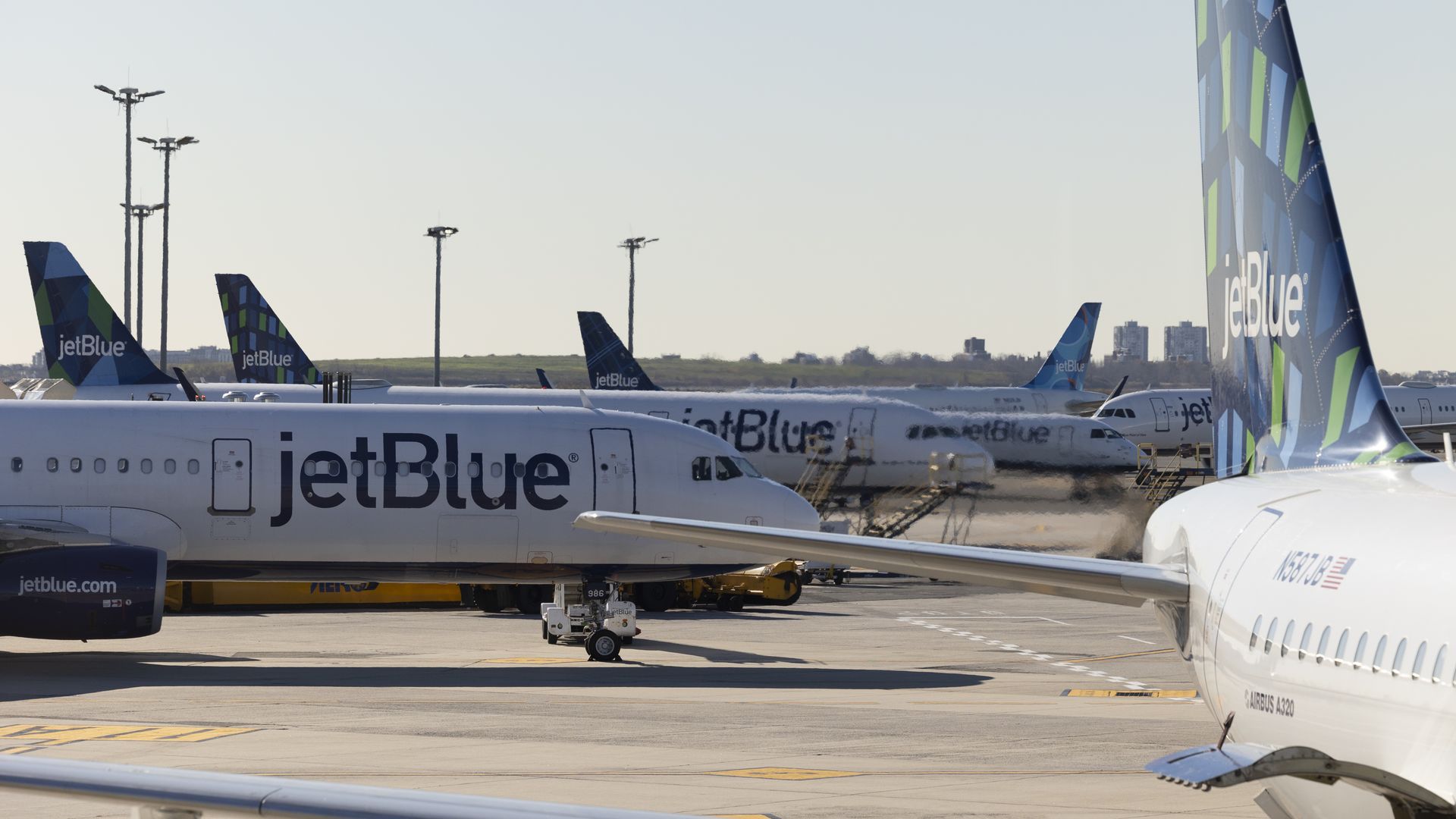 The Federal Aviation Administration said Wednesday it is investigating a collision between a JetBlue plane and the tail of another parked aircraft at John F. Kennedy International Airport (JFK) in New York City.
Why it matters: The collision is the second incident at JFK in less than a week, after there was a near-miss on Jan. 13 between a passenger airplane operated by Delta and another operated by American Airlines. The FAA is also investigating that incident.
What they're saying: The FAA said JetBlue Flight 1603 struck the tail of a parked JetBlue aircraft as it was backing out of a gate around 7am EST on Wednesday.
"The flight was going to Luis Muñoz Marin International Airport in San Juan, Puerto Rico. Both aircraft were Airbus 320. No injuries were reported, and the FAA will investigate," the administration added.
The FAA did not say whether either of the aircraft were damaged in the incident.
JetBlue said in a statement Wednesday the parked plane was unoccupied and that the departing plane returned to the gate and the flight was assigned to another aircraft.
"Safety is JetBlue's first priority, and both aircraft involved will be taken out of service for inspection and the incident will be investigated," the airline's statement continued.
The big picture: The two incidents come after the agency suffered a mass outage to its Notice to Air Missions System — which sends safety and other important notifications to pilots — last week caused by what it described as a "damaged database file."
The outage led to the temporary grounding of all domestic flight departures and marked the second major disruption of U.S. air travel in the past two months.
Go deeper:
Go deeper