FAA outage traced to "damaged database file"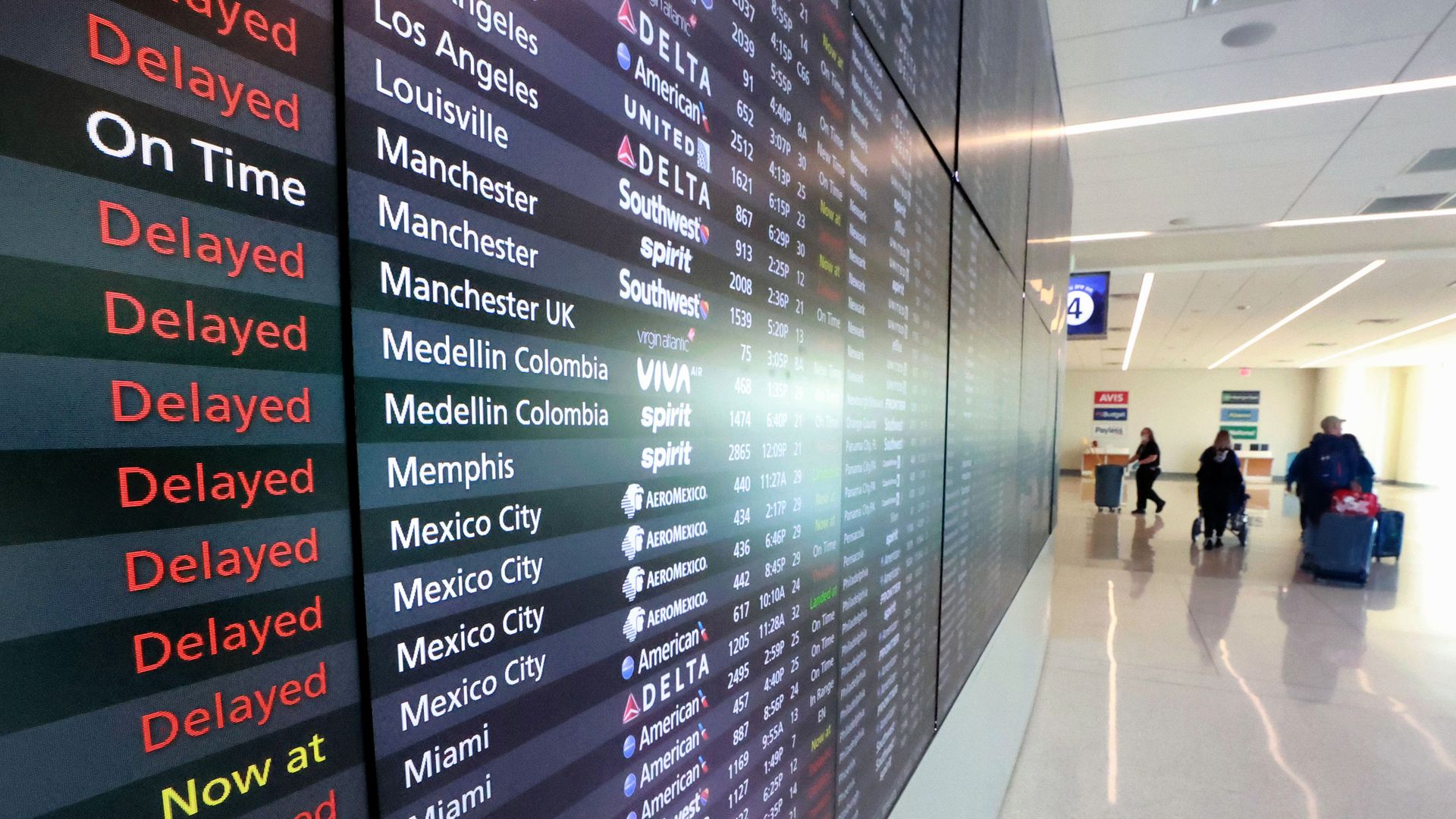 The Federal Aviation Administration said Wednesday it traced the mass system outage that temporarily grounded all domestic flight departures earlier that day to a "damaged database file."
Driving the news: The agency added that there was "no evidence of a cyber attack" and that it is "continuing a thorough review to determine the root cause," per a statement.
What happened: The FAA says an outage of its Notice to Air Missions System — which sends safety and other important notifications to pilots — led to the delays.
The FAA conducted a hard reset overnight when the system crashed. Flights were already in the air at the time, Reuters reports.
Normal air traffic operations were allowed to resume later that morning but thousands of flights remained delayed or cancelled throughout the day.
The big picture: Republican lawmakers are calling on the Biden administration to enact reforms of the FAA, which has been without a permanent leader since March.
Rep. Sam Graves (R-Mo.), the new chairman of the House Transportation Committee, said the incident "underscores the number of empty desks and vacant offices at the FAA."
"Centuries of combined experience has gone out the door in the past several years and far too few of these positions have been filled," he added. "The FAA does not run on autopilot — it needs skilled, dedicated, and permanent leadership in positions across the agency, starting with the administrator's office."
Zoom out: The incident marks the second major disruption of U.S. air travel in the past month, after a winter storm led to thousands of flight delays and cancellations over the holidays.
Go deeper: What to do if your flight gets canceled or delayed
Herb Scribner contributed to this report.
Go deeper