FAA investigating near-miss between two airplanes at JFK airport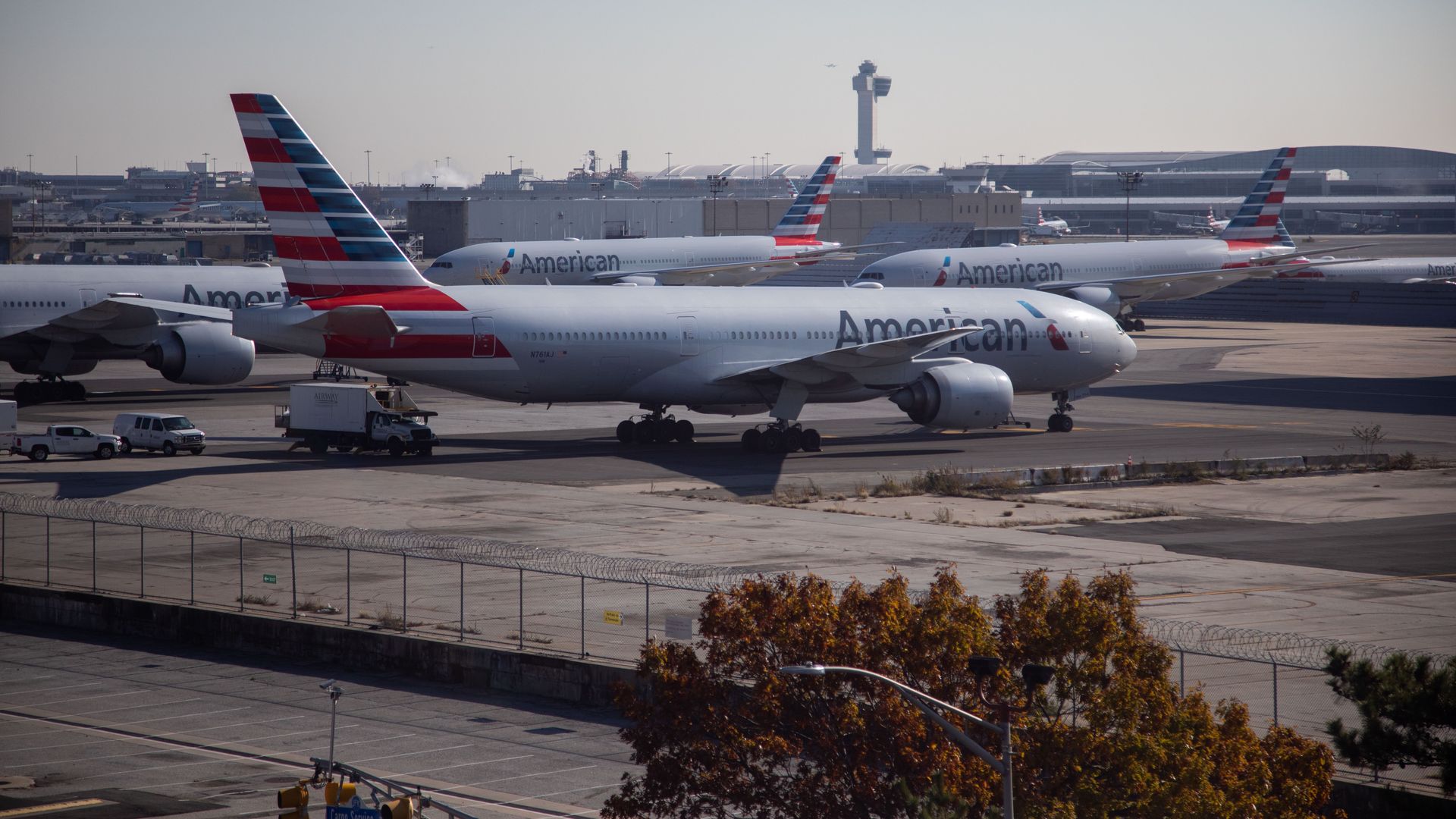 The Federal Aviation Administration (FAA) announced Sunday it is investigating a near-miss between a passenger airplane operated by Delta and another operated by American Airlines at John F. Kennedy International Airport (JFK) in New York on Friday.
Why it matters: The FAA said, based on preliminary information, that a Boeing 737 operated by Delta had to halt its takeoff roll after air traffic controllers noticed that a Boeing 777 operated by American Airlines had crossed the runway being used by the Delta plane from an adjacent taxiway.
The FAA said Delta Air Lines Flight 1943 came to a safe stop from its ground roll around 8:45pm that night and approximately 1,000 feet before reaching the point where American Airlines Flight 106 had crossed from the adjacent taxiway.
Based on audio and radar video posted by flight watchers on Twitter, the American Airlines crew had crossed the wrong runway right as the Delta plane began its takeoff.
Panicked air traffic controllers appeared to have noticed the planes converging and ordered the Delta flight to cancel its takeoff and the American Airlines flight to hold position, according to audio.
What they're saying: Delta said in a statement Sunday that its aircraft was carrying 145 passengers and six crew members at the time.
"After the aircraft stopped safely on the runway, it returned to the gate where customers deplaned," the airline said. "The flight was subsequently delayed overnight due to crew resources; customers were provided overnight accommodations."
"Delta will work with and assist aviation authorities on a full review of flight 1943 on Jan. 13 regarding a successful aborted takeoff procedure at New York-JFK. We apologize to our customers for the inconvenience and delay of their travels," it added.
American Airlines did not immediately respond to an Axios' request for comment.
The big picture: The FAA's investigation into the near-miss comes after the agency suffered a mass outage to its Notice to Air Missions System — which sends safety and other important notifications to pilots — last week caused by what it described as a "damaged database file."
Go deeper: Why air travel has been a huge mess lately
Go deeper