Gaetz says Santos should go through House ethics process, not be shunned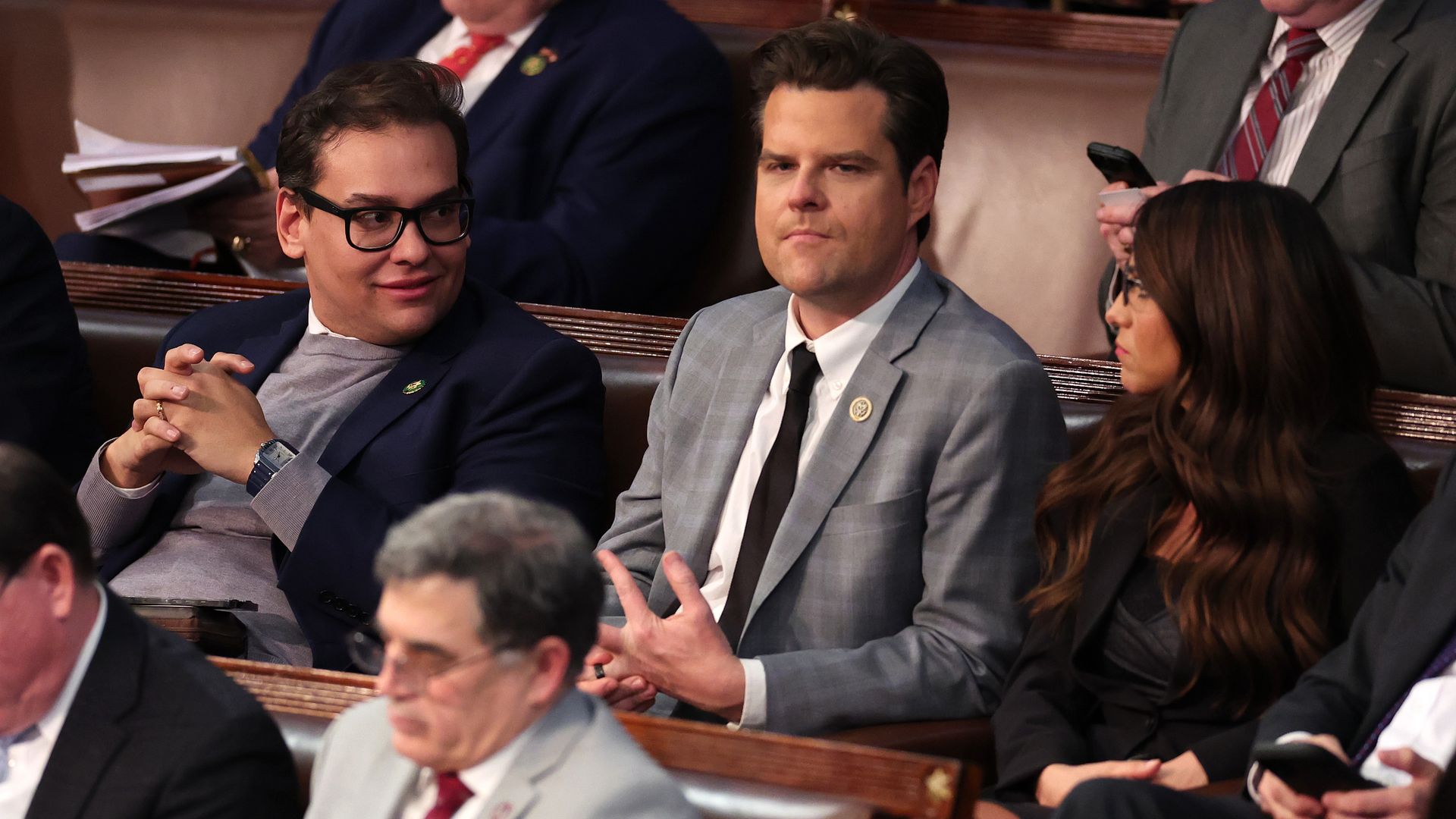 Embattled Rep. George Santos (R-N.Y.), who has faced calls to resign from a swath of Republicans, should "go through the congressional ethics process" but not be shunned during it, Rep. Matt Gaetz (R-Fla.) told CNN's Michael Smerconish on Saturday.
Driving the news: The furor surrounding Santos comes after revelations that he fabricated vast portions of his resume, background and personal finances.
What they're saying: "George Santos will have to go through the congressional ethics process. I don't want to prejudge that process, but I think he deserves the chance to at least make his case," Gaetz said.
"There are requirements members of Congress have to meet when it comes to the money that they donate to their own campaigns," he added.
"But until then, I don't think that George Santos should be subject to shunning because the Americans he serves deserve representation, and they have real challenges, and we ought to work together to solve their challenges and meet their needs."
"It's up to the political process to resolve those things. He is a congressman, he was seated, and so I'm going to treat him as a colleague. He's going to have to endure the process that goes through managing the conduct of members."
The big picture: New York Attorney General Letitia James' office told Axios last month that it is investigating "some of the issues raised about Santos."
Last week, two House Democrats filed a complaint with the House Ethics Committee concerning Santos, seeking an Ethics Committee investigation into whether Santos violated federal statute requiring lawmakers to file "timely, accurate and complete" financial disclosures.
Earlier this month, law enforcement officials in Brazil said they planned to resume a criminal case against Santos concerning the alleged use of a stolen checkbook.
Go deeper