Ex-White House adviser says Biden admin making "big mistake" with docs case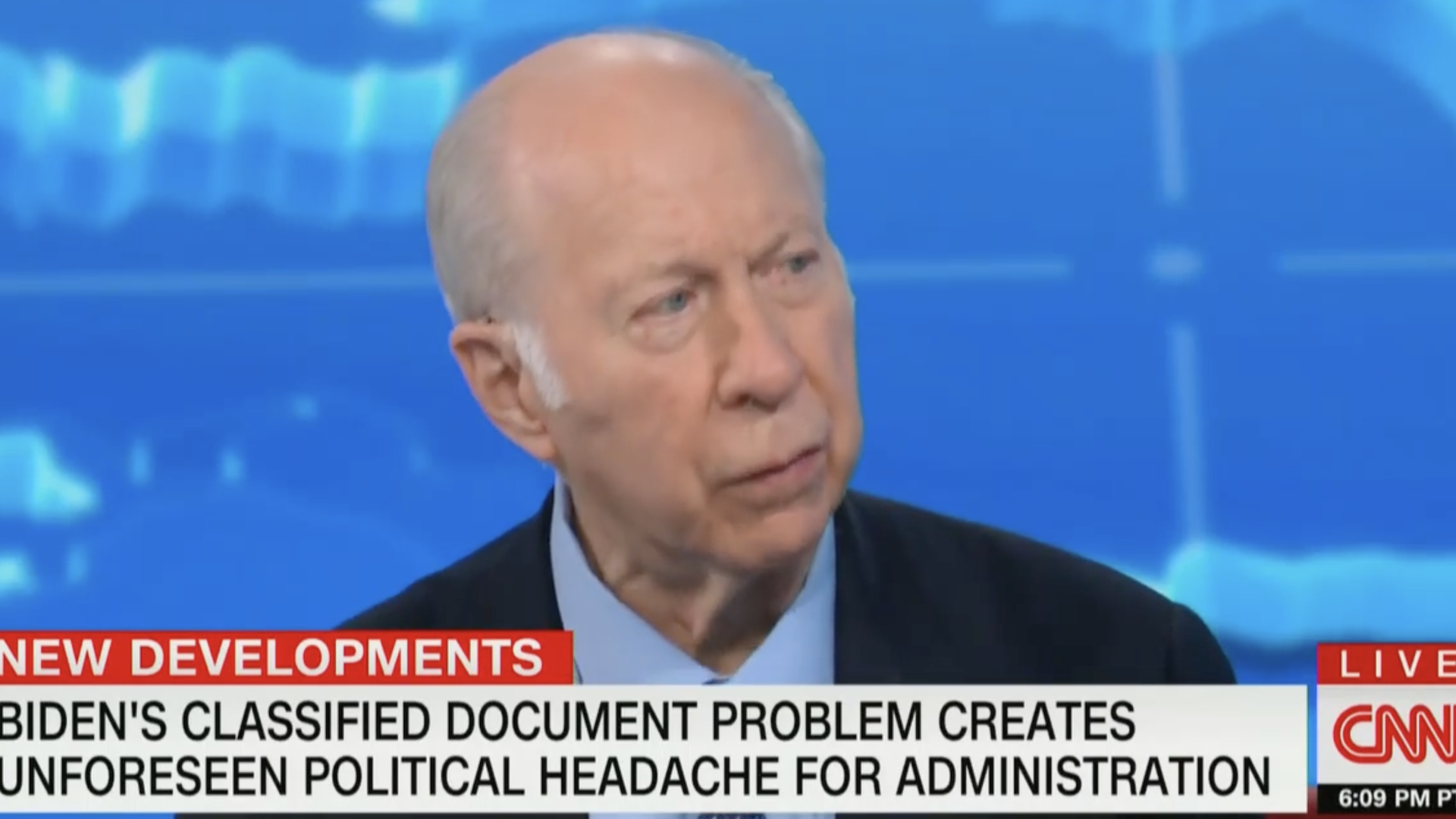 Former White House adviser David Gergen said President Biden's handling of classified documents may create an unexpected political fallout for the administration.
Driving the news: Gergen said to host Anderson Cooper on CNN's AC360 Friday that the situation is a "very, very big deal," perhaps "not legally but politically."
What he's saying: "This is a president that was marching upward for the first time in his presidency. He got his numbers up. People are feeling better about the economy," Gergen, adviser to four U.S. presidents of both parties (Nixon, Ford, Reagan and Clinton), said.
Fears about his age and whether he can govern well "would be dissipated if he were able to stay on that track," Gergen added.
"The Biden people, they may be making a big mistake," he continued. "They've done a wonderful job being cooperative with the government, and they've done it by the book. I don't think sitting there hunkering down now, just acting like it's not out there is a good strategy. They're going to get creamed doing that."
Gergen said the delay of information on additional documents being found is going to encourage people to question, "What are they hiding?"
Catch up quick: At least three sets of classified documents from when President Biden was vice president have been discovered, the White House confirmed this week, triggering a third-party investigation into the handling of the records.
Meanwhile, Rep. Matt Cartwright (D-Pa.) said on Fox News Saturday that there needs to be a system in place for outgoing presidents and vice presidents.
"It's clear beyond a shadow of a doubt that we've got to review how departing presidents and vice presidents are going about organizing the archiving of their documents, both classified and unclassified, because this can't go on," he said, adding that staffers in that situation are also preparing to leave office and looking for new jobs. "They're not thinking about business at hand."
When Fox News' Gillian Turner pointed out it's not yet clear if staffers are indeed responsible, Cartwright responded: "You're absolutely right. We have to get to the bottom of the facts on everything, but that's my suspicion."
Go deeper