First look: David Gergen's playbook for young leaders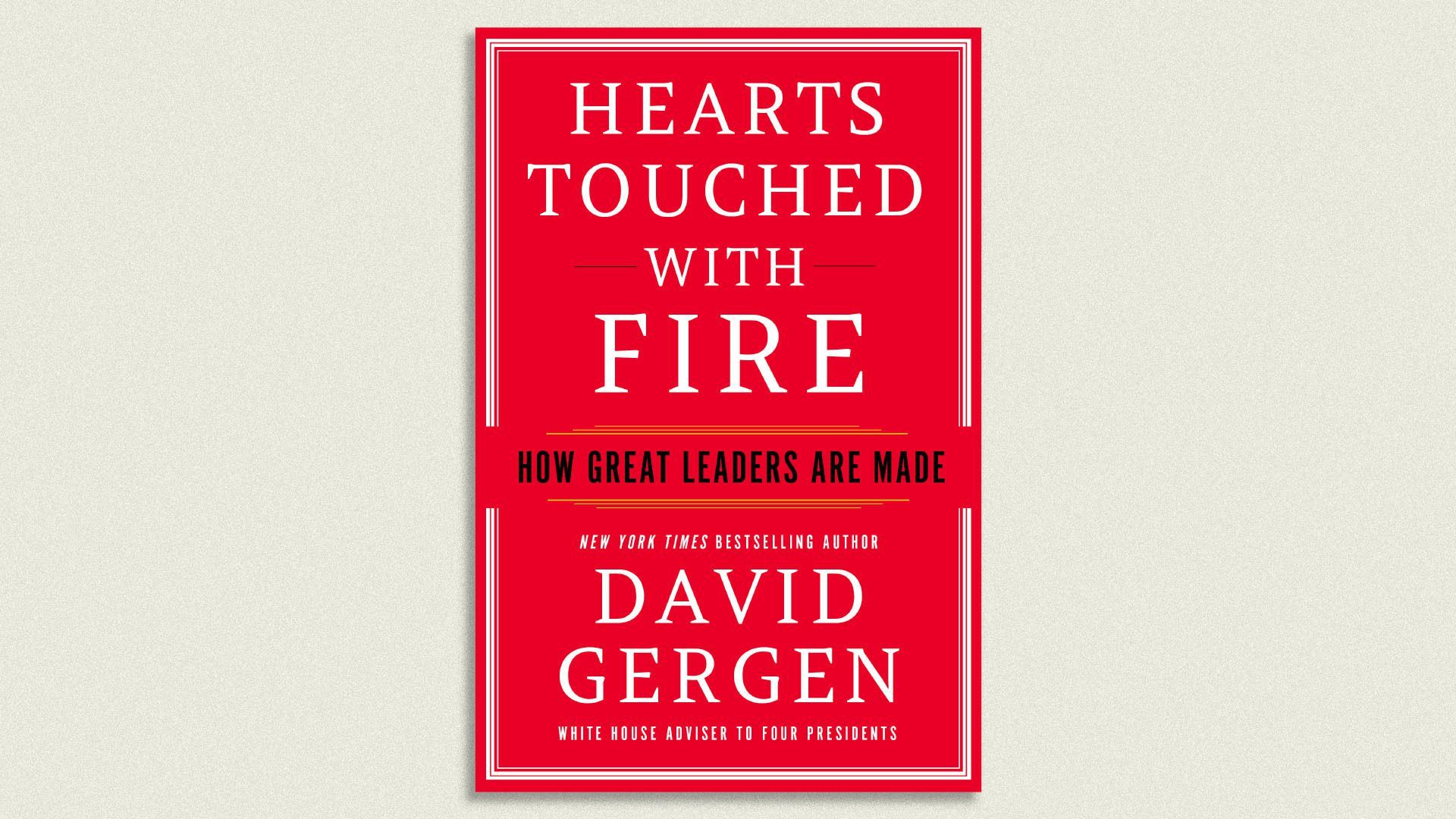 Coming May 10 from David Gergen, White House adviser to four U.S. presidents of both parties (Nixon, Ford, Reagan, and Clinton) ... "Hearts Touched With Fire: How Great Leaders are Made."
Gergen says in a statement from Simon & Schuster: "Amidst growing perils to our democracy, one of America's best hopes for the future is to pass the torch to a new generation of leaders — young people with fresh vision and a fierce dedication to progress."
"Drawing upon a half century I have spent in the public arena as well the lives of many others," Gergen says, "'Hearts Touched With Fire' is written as a practical playbook for anyone who seeks to become a great leader. Taken together, I hope the stories here will strengthen your faith that our democracy can ultimately prevail."
Robert Barnett was the counsel to the counselor.
Go deeper