The era of special counsels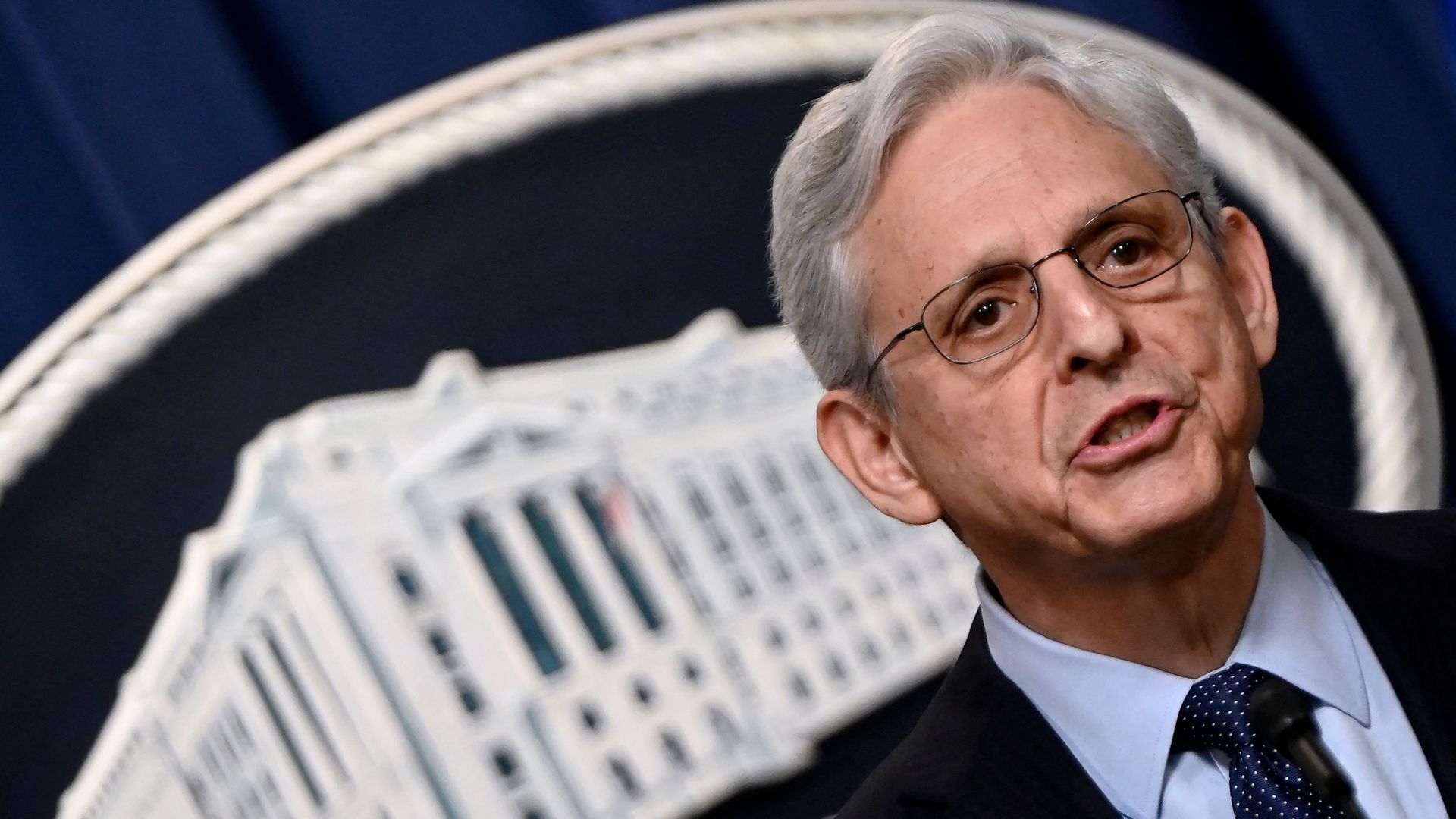 Unprecedented in U.S. history: Two special counsels are now investigating two presidents who ran against each other in the last election — with a high likelihood they will do so again in 2024.
Why it matters: Look no further than the last half-decade at the Justice Department for a snapshot of America's polarized politics.
Driving the news: Garland said Thursday that he "strongly" believes normal DOJ processes could have handled the Biden investigation "with integrity" — but that "extraordinary circumstances" led him to conclude a special counsel was necessary.
Garland didn't elaborate, but those circumstances undoubtedly include his decision less than two months earlier to appoint a special counsel to investigate Biden's chief political rival over his own classified documents scandal.
The distinctions between the Trump and Biden cases are significant, but just the presence of the files at Biden's private office and Delaware home has provided a massive political gift to Republicans.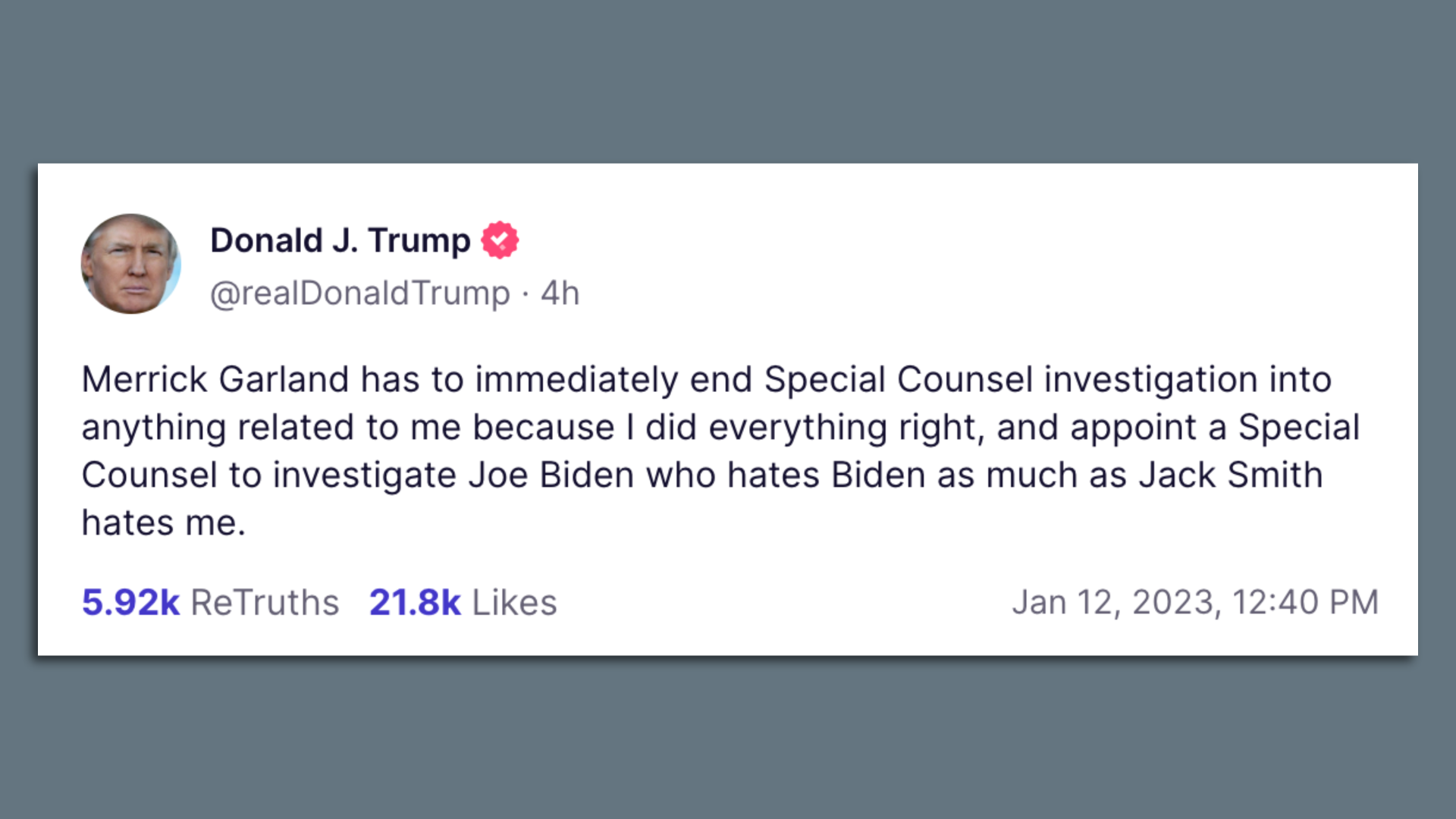 Between the lines: Trump's war on institutions — and Democrats' response to a figure they view as uniquely dangerous — has fostered a system in which virtually any investigation of a politician is seen through a partisan lens.
Garland, a former federal judge, has been painstaking in his efforts to avoid the slightest possible appearance of politicization.
He specifically chose Trump-appointed U.S. attorneys to conduct both the initial review of Biden's classified documents and the subsequent special counsel inquiry.
Some former federal prosecutors have expressed skepticism that the appointment of a special counsel — which DOJ regulations say is warranted if there is a basis for a "criminal" investigation — was necessary based on the known facts.
What they're saying: Harry Litman, a former U.S. attorney and deputy assistant attorney general, believes Garland made the decision out of an "abundance of caution."
"I suspect the White House welcomes the decision, just to be able to say, 'We're totally on the up and up and DOJ is handling it with a Trump-appointed, hard-nosed U.S. attorney, which Hur is,' Litman said on CNN.
Andrew Weissmann, a lead prosecutor on the Mueller investigation, added on Twitter: "Appointment of Hur makes it much easier for Jack Smith to bring Trump [Mar-a-Lago documents] charges. Gives DOJ the necessary reality and appearance of balance and fairness."
The bottom line: None of these careful steps are likely to placate Republicans who see Garland as a partisan attack dog — and have made investigating the "weaponization of the federal government" a top priority of the new Congress.
Go deeper