The GOP's institutionalized anarchy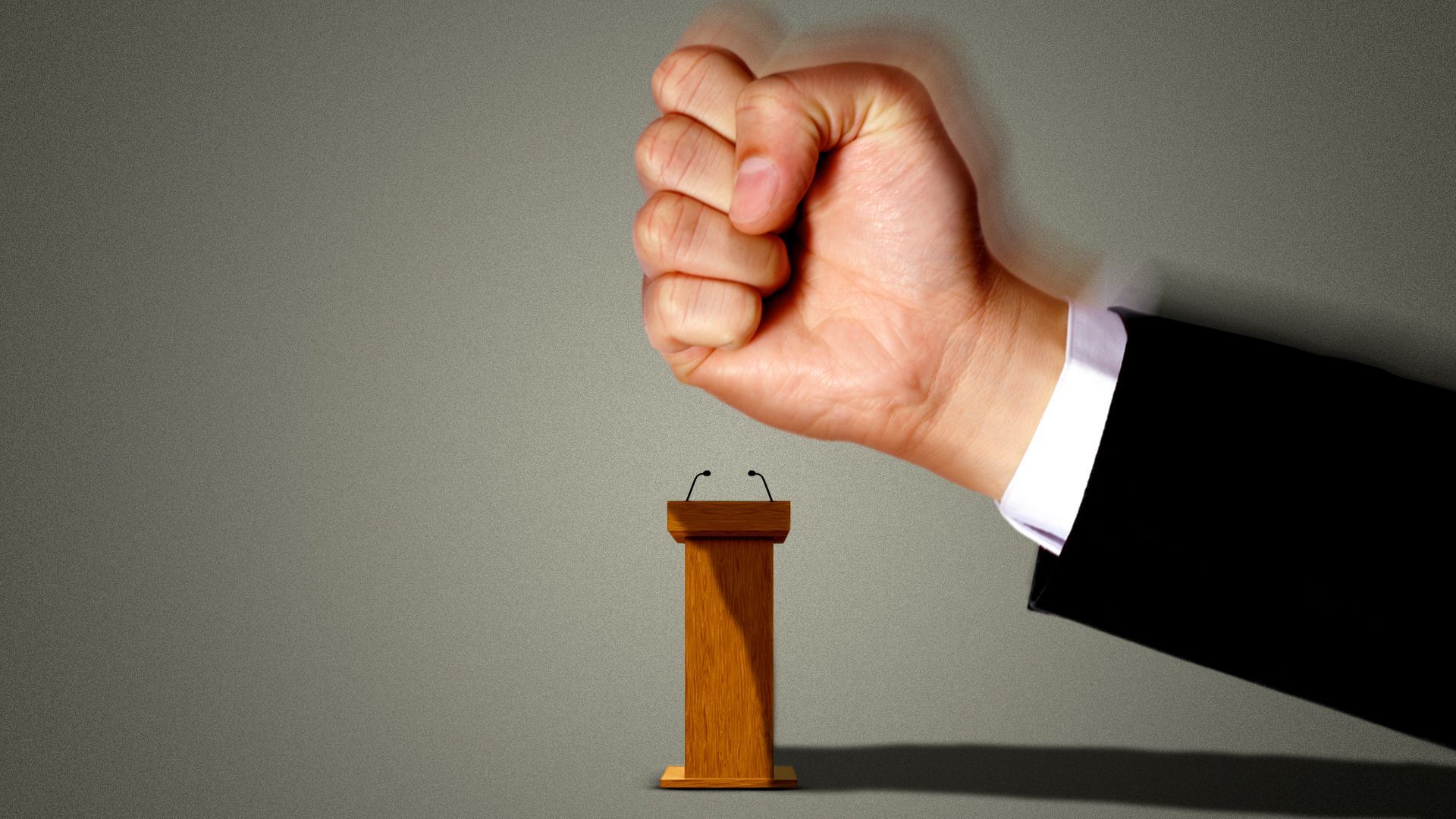 Regardless of who is elected speaker, House Republicans have systematically gutted the power of their leaders — and institutionalized de facto anarchy.
Why it matters: Long gone are the days of rank-and-file members pining for money, endorsements or committee assignments from their top leaders. Now, it's the rank-and-file lawmakers — and outside allies juiced by social media — holding the real power.
Kevin McCarthy's desperate scramble to win the speakership has made things a lot worse for any future leader — thanks to a series of concessions he privately knows are anathema to sane governance.
And it got worse last night: After losing his sixth vote for speaker in two days — leaving the House with no official members, rules or committees — McCarthy tried to pacify the GOP rebels with even deeper concessions.
Earlier, McCarthy had proposed that any five Republicans could call for a vote to boot the speaker at any time. Last night, he went down to one — giving any random House Republican veto power like Sen. Joe Manchin had in the Senate for the past two years.
One House Republican member told Axios that the cave to the detractors is "an amazing deal they'd be dumb to turn down."
Such a rule isn't unprecedented. But it would badly weaken the office McCarthy is prostrating himself to win.
Reality check: Chris Krueger of Cowen Washington Research Group points out that picking a speaker "is arguably the easiest vote of the Congress; it only gets harder from here (See: ceiling, debt)."
What we're hearing: Newt Gingrich — who led the Republican revolution of 1994, then was speaker until 1999 — told me he "can't imagine how one could run the House with the blackmailers as self-righteous and militant as they currently are."
Adding in the prospect of a 2024 presidential primary fight among "Never Trump" and "Always Trump" Republicans, Gingrich added: "I think we are in deeper trouble as a party than any time since 1964."
The bottom line: This week's leadership mutiny could become the norm.
Go deeper