Exclusive: DOE official warns of solar supply chain risks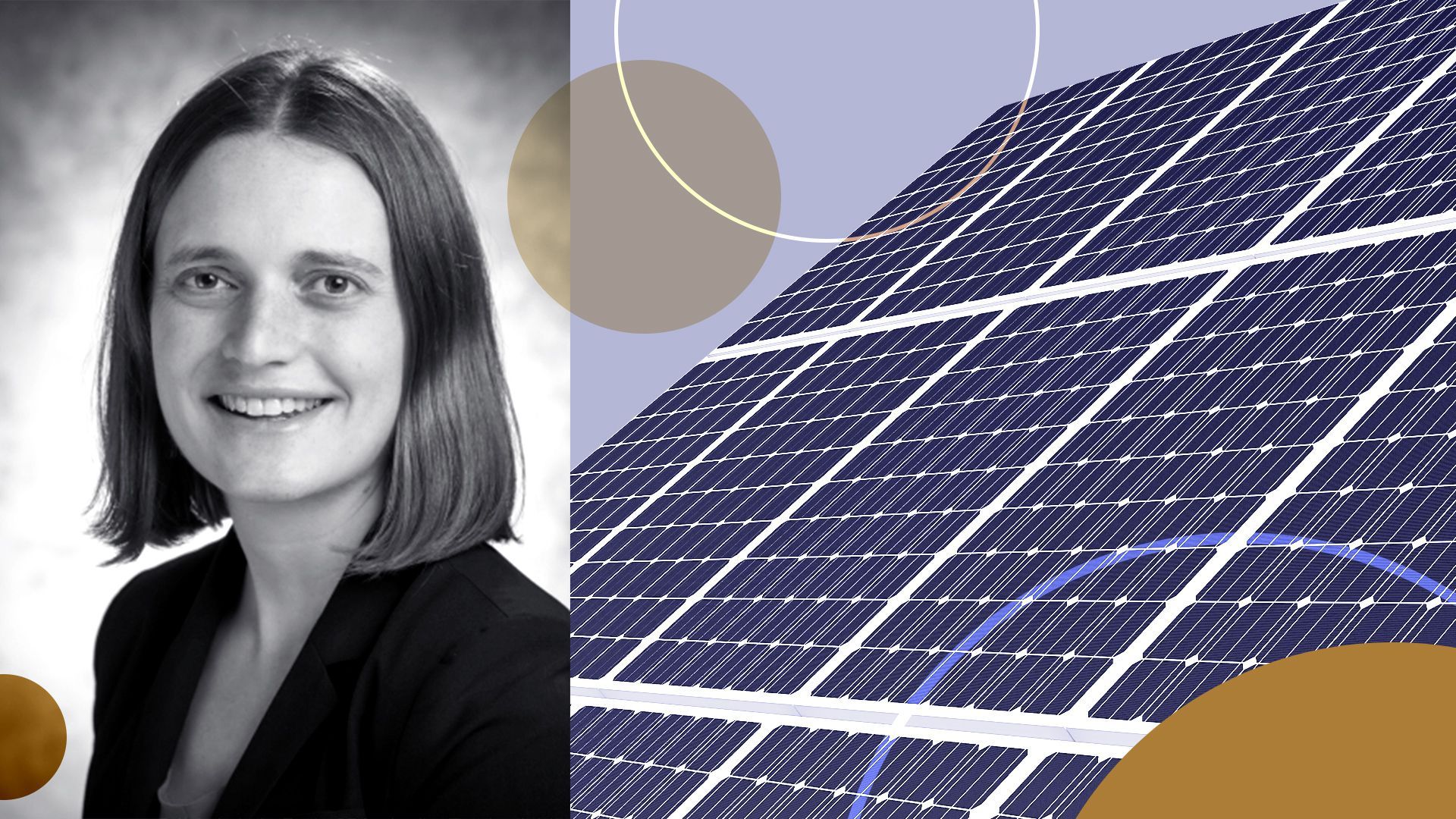 Relying on Asia for imports could pose a risk to U.S. solar growth, a top Department of Energy official told Axios in an interview.
Why it matters: The department is shedding light on where it believes there is risk in the solar supply chain (China) — and where there isn't — ahead of aggressive oversight from House Republicans.
What they're saying: "There are certainly supply chain risks that come from having manufacturing concentrated in China and Southeast Asia," DOE Solar Energy Technologies Office director Becca Jones-Albertus told Axios.
"We certainly want a more diverse geographic footprint and we would really like to have more of that here at home."
The big picture: Chinese parts are getting riskier for U.S. solar firms.
The Commerce Department recently found that some of the largest solar module suppliers — all operating in China — are illegally dodging U.S. anti-dumping tariffs by routing shipments through other Asian countries.
GOP lawmakers also urged Customs and Border Protection last month not to allow solar-related imports from companies in China over human rights concerns.
Yes, but: Jones-Albertus said solar has one big advantage over other low-carbon products: There's no shortage of the minerals it needs.
Raw materials for making solar technology — like quartz — are found in abundance domestically, and around the world, so solar may not face the kinds of resource shortage problems befuddling batteries.
She said the problems arrive in "those intermediate supply chain steps" where quartz is made into polysilicon for panels — another space China dominates today.
"Supply of that raw material of quartz is not going to limit our ability to deploy solar technology," Jones-Albertus said, "but as that technology gets refined and you come into these intermediate supply chain steps, that's where we don't currently have U.S. manufacturing capacity."
The big picture: Jones-Albertus pitched the Inflation Reduction Act — which was packed with solar manufacturing incentives — as a solution to weaning off Asia.
The Solar Energy Industries Association predicts the U.S. will have significant ingot, wafer and cell manufacturing in three-to-five years, partially because of IRA incentives.
Large solar part plants have been announced across the country since the IRA passed. And Jones-Albertus expects more to come.
"I think this is a really exciting time because the Inflation Reduction Act actually provides the incentives needed to grow that whole supply chain here," she said.
Go deeper