Biden's run to the border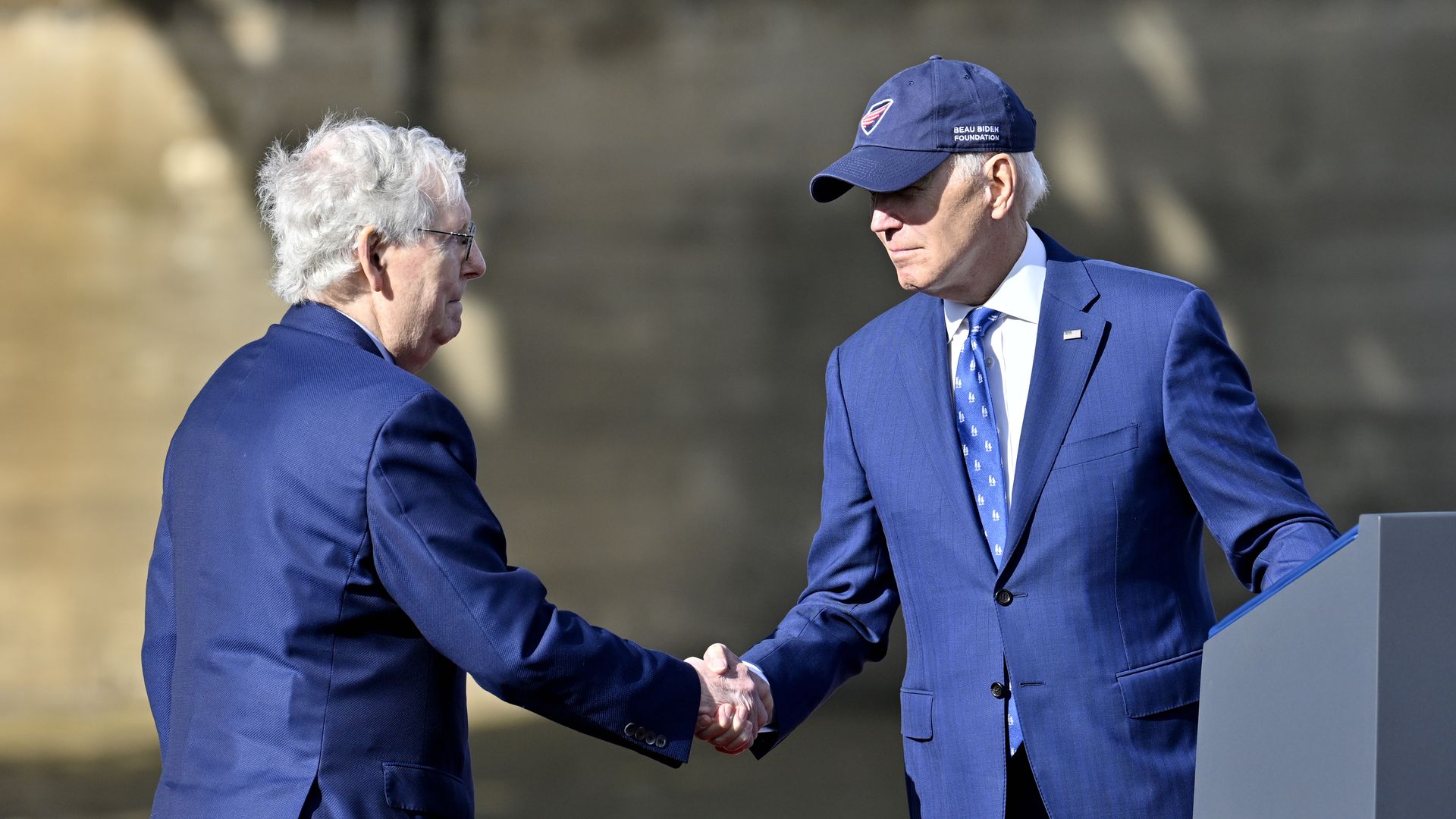 President Biden's first trip to the border marks a public — and perilous — step toward addressing an immediate humanitarian emergency and long-term political dilemma ahead of his likely re-election campaign.
Why it matters: Republicans have relentlessly hammered Biden over the border crisis, citing a lack of a visit as evidence he's unserious about the issue. Moderate and border-district Democrats have been clamoring for Biden to find a better policy response to the untenable situation.
What we're watching: The visit to the El Paso area, tacked on before Biden heads to Mexico for the North American Leaders' Summit, presents both optical risk and political opportunity.
"I'm glad that he's finally visiting the border," Rep. Henry Cuellar (D-Texas), whose district abuts Mexico, told Axios. "I hope he talks to some of the border community leaders and our CBP [Custom and Border Protection] officers so he can get an understanding of what's happening at the border."
"Maybe he should learn what's happening down there," Rep. Grace Napolitano (D-Calif.) told Axios. "Maybe he can do something. Maybe straighten the mess out and give us the help that we need."
Driving the news: Biden announced his intent to visit the border after a bipartisan event in Kentucky with Senate Minority Leader Mitch McConnell (R-Ky.), as House Republicans were engaged in open fratricide back in Washington.
"That's my intention, we're working out the details now," Biden told reporters before boarding Air Force One. He also plans to give a speech Thursday on border security and immigration.
For a president who ran on uniting the country before campaigning against "ultra-MAGA" Republicans in the midterms, the day presented the very split screen the White House wants to present all year: Republicans attacking their own and the president staying above the fray.
The big picture: Last month, the Supreme Court forced the Biden administration to continue the controversial pandemic-era border policy Title 42, which allowed for the immediate expulsion of some migrants, while legal challenges unfold.
The decision may have been a political reprieve for Biden, but it didn't offer any resolution for the thousands of migrants crossing every day, at times straining local and federal resources.
Republicans have made the crisis a top campaign issue, blaming the porous border for crime and opioid deaths and overdoses.
Go deeper: Officials have been discussing a potential new parole program for Nicaraguans, Cubans and Haitians, as well as a new rule that would severely limit migrants' ability to qualify for asylum at the southern border, Axios has reported.
Persuading Mexican President Andrés Manuel López Obrador to increase security on his own southern border to interdict migrants from Central America — a likely topic at the summit — is one potential solution.
But any potential legislative solution will require Republican support, which is unlikely to spring from a GOP that cannot even organize itself.
"It's a challenge," said Rep. Debbie Dingell (D-Mich.). "Nobody's been able to do anything on immigration for too long.
"And it's an issue that Republicans and Democrats should be able to come together on and address, because it's a national security and an economic security issue."
Go deeper