Deadly storm Nicole lashes Southeast with heavy rains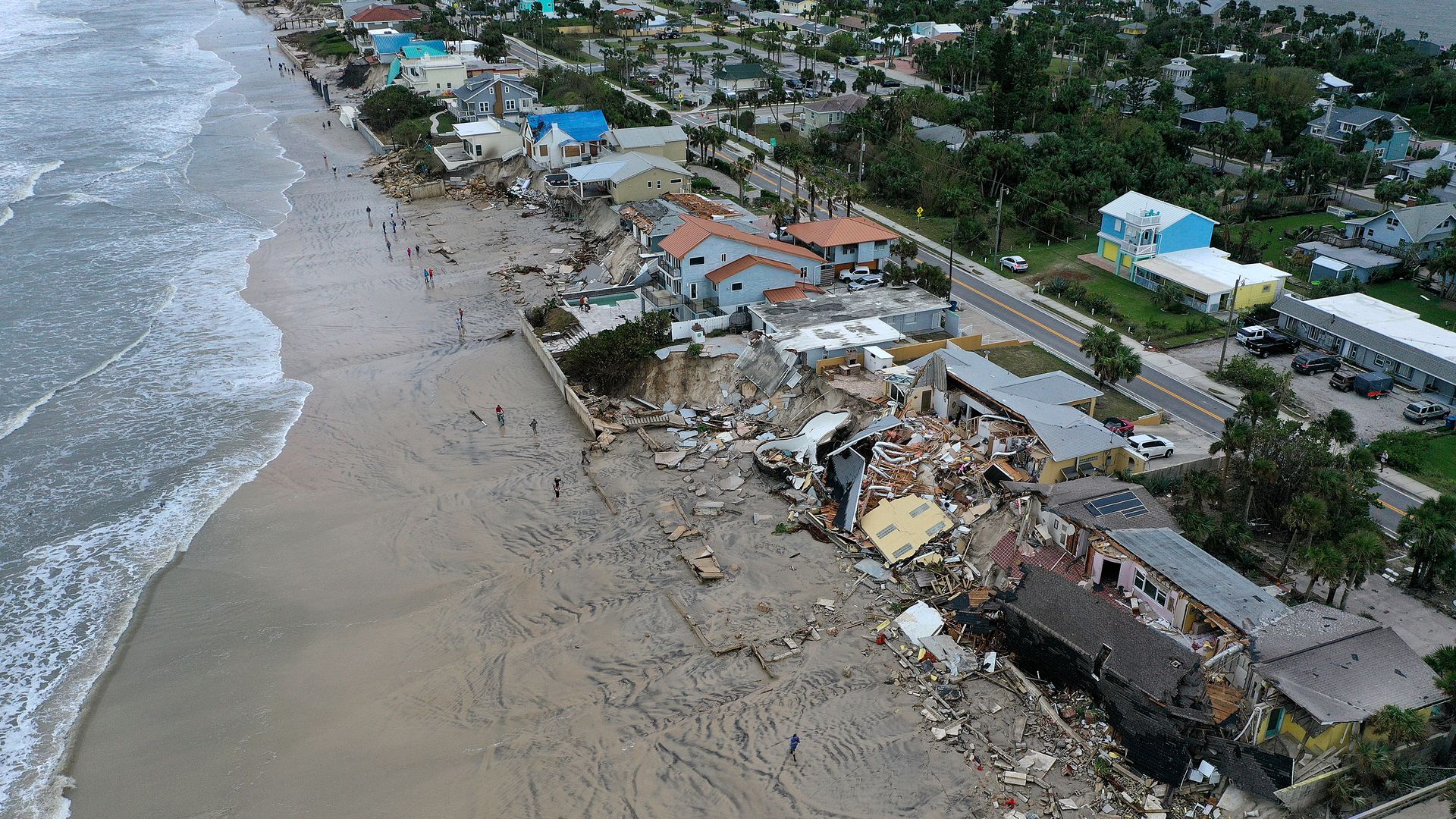 Threats of heavy rain and tornadoes from former Hurricane Nicole continued Friday across Georgia and up the East Coast after the storm weakened to a still-dangerous tropical depression.
Threat level: The threat of heavy rains, flash flooding and possible tornadoes remained Friday, moving up the Appalachians and into New England after the storm headed toward southwestern Georgia overnight and caused at least two deaths in Florida, where it made landfall as a Category 1 hurricane in the state's east with a large, destructive wind field early Thursday.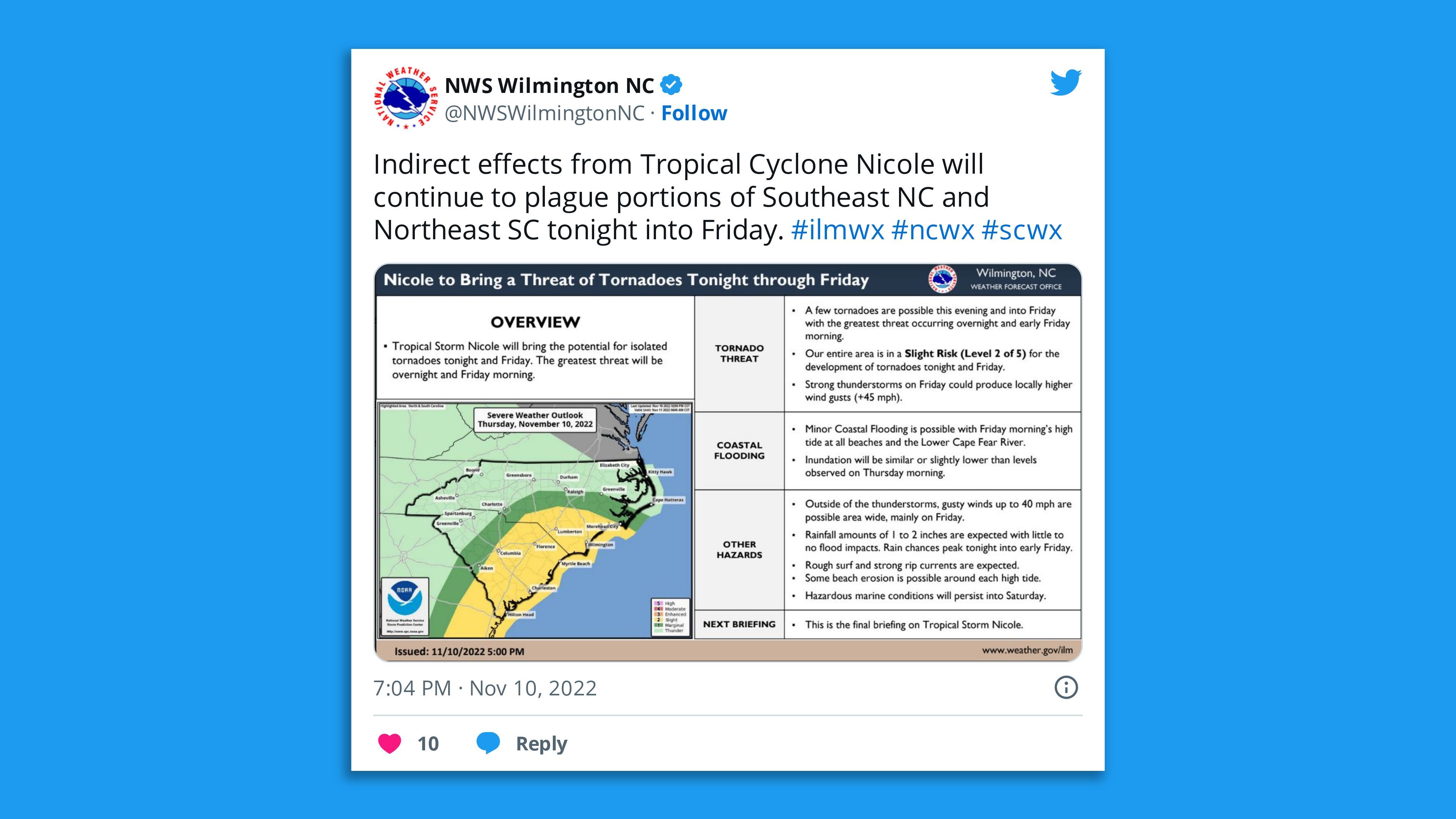 The storm was turning into a rainmaker while still causing coastal flooding in South Carolina, Georgia and parts of Florida.
By Friday morning the storm was a tropical depression transitioning into a non-tropical system, per a 4 am EST update Friday from the National Hurricane Center.
Meanwhile, there was renewed flooding on the St. Johns River in Florida.
By the numbers: Nearly 40,000 customers were without power in Florida, along with 3,500-plus others in North Carolina and nearly 2,300 in South Carolina as of 11:45 am ET Friday, per utility tracking site poweroutage.us.
The big picture: Nicole impacted Florida's east and west coasts with high winds when it made landfall just south of Vero Beach at about 3 am Thursday.
It took a major toll on coastal areas — especially the Daytona Beach area, where Hurricane Ian had weakened dunes and coastal defenses. Nicole dealt the knockout blow, toppling multiple buildings when it struck.
In Orange County, the sheriff's office tweeted "two people are dead after they were electrocuted by a downed power line."
What they're saying: George Recktenwald, manager of Volusia County, northeast of Orlando, at a Thursday briefing described the structural damage along the coastline as "unprecedented."
"We've never experienced anything like this before," he added.
Context: Climate change is enabling hurricanes to dump more rainfall and sea level rise from global warming worsens the impacts of storm surge flooding and erosion, per Axios' climate reporter Andrew Freedman.
What we're watching: Heavy rain and isolated flooding is expected to extend north through eastern Ohio, western New York and northern New England by Friday night and into Saturday, per a 10 am EST update.
"On the forecast track, the center of Nicole will move into southwestern Georgia later tonight and Friday, and across the western Carolinas later on Friday," the NHC added.
"Additional weakening is forecast during the next day or so, and Nicole is expected to become a post-tropical cyclone on Friday. The system is expected to dissipate as it merges with a frontal boundary over the eastern United States by Friday night."
Editor's note: This article has been updated with new details throughout.
Go deeper