Updated Mar 24, 2022 -

World
Zelensky: "Never tell us again our army does not meet NATO standards"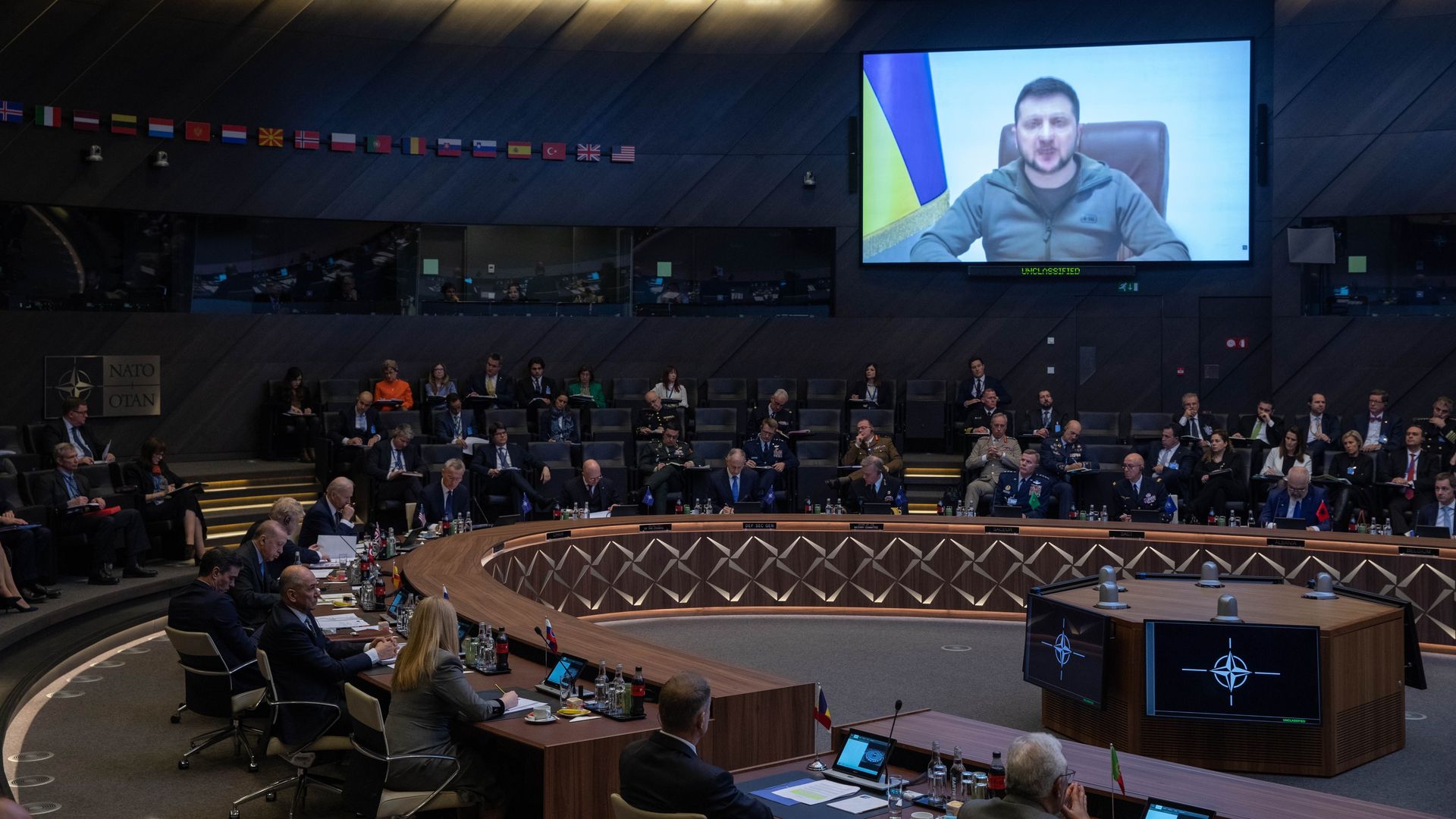 Exactly one month since Russia began its invasion of Ukraine, the leaders of NATO, the G7 and the European Union have convened a trio of summits in Brussels to coordinate the next phase of the Western response.
The latest: President Biden delivered a press conference in which he expressed support for expelling Russia from the G20 and said NATO "would respond" if Russia used chemical weapons inside Ukraine (Highlights).
A lengthy G7 leaders' statement pledged to "actively support countries willing to phase out their dependency" on Russian energy, as well as those harmed by the collateral effect of sanctions and global food insecurity.
All 30 NATO leaders had earlier issued a joint statement condemning Russia's invasion and committing to provide Ukraine with "assistance in such areas as cybersecurity and protection against threats of a chemical, biological, radiological, and nuclear nature."
The European Council summit is the final meeting left in the marathon day of diplomacy.
What they're saying: Ukrainian President Volodymyr Zelensky addressed the NATO summit via video link, telling the alliance: "Never, please, never tell us again that our army does not meet NATO standards. We have shown what our standards are capable of. And how much we can give to the common security in Europe and the world."
Zelensky criticized NATO for declining to establish a no-fly zone or provide Ukraine with fighter jets or tanks, saying the lack of a "clear answer" is leading to mass death and the destruction of Ukrainian cities.
He demanded specific weapons — tanks, fighter jets, multiple-launch rocket systems (MLRS), anti-ship weapons and air defense systems — and warned that Russia "does not intend and will not" stop at Ukraine.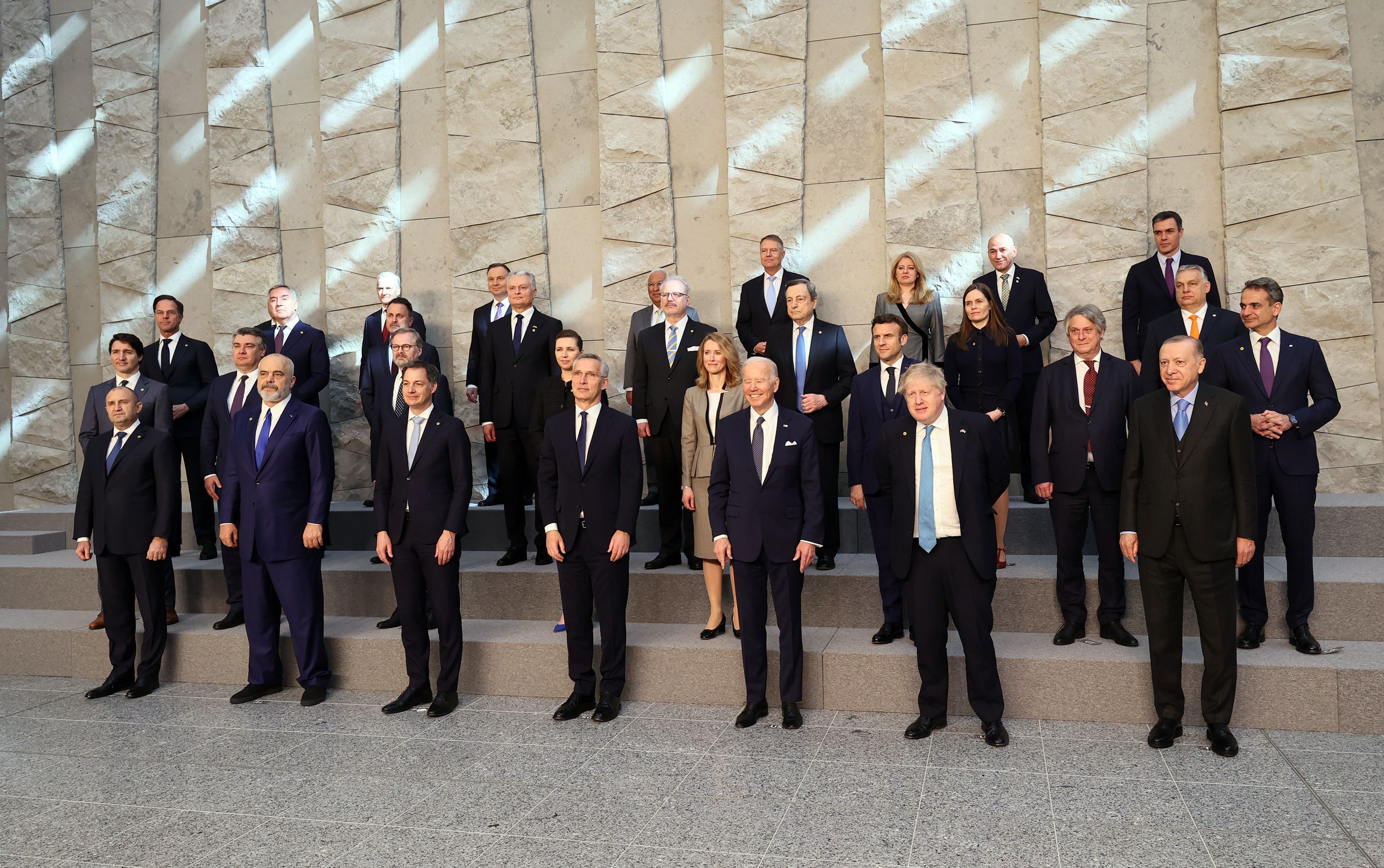 Driving the news: President Biden announced that the U.S. would sanction over 600 Russian elites, lawmakers and defense companies in coordination with the EU and G7.
The G7 and EU also announced a sanctions evasion initiative to enforce current penalties, including by "making clear that any transaction involving gold related to the Central Bank of the Russian Federation is covered by existing sanctions."
The NATO allies said Secretary-General Jens Stoltenberg will stay on for a year past his term, which was set to expire in September, to maintain stability during the crisis in Ukraine.
The U.K. announced just as the summit kicked off that it would impose 65 new Russia-related sanctions, including on the London-based stepdaughter of Russian Foreign Minister Sergei Lavrov and the pro-Russian mayor installed in occupied Melitopol.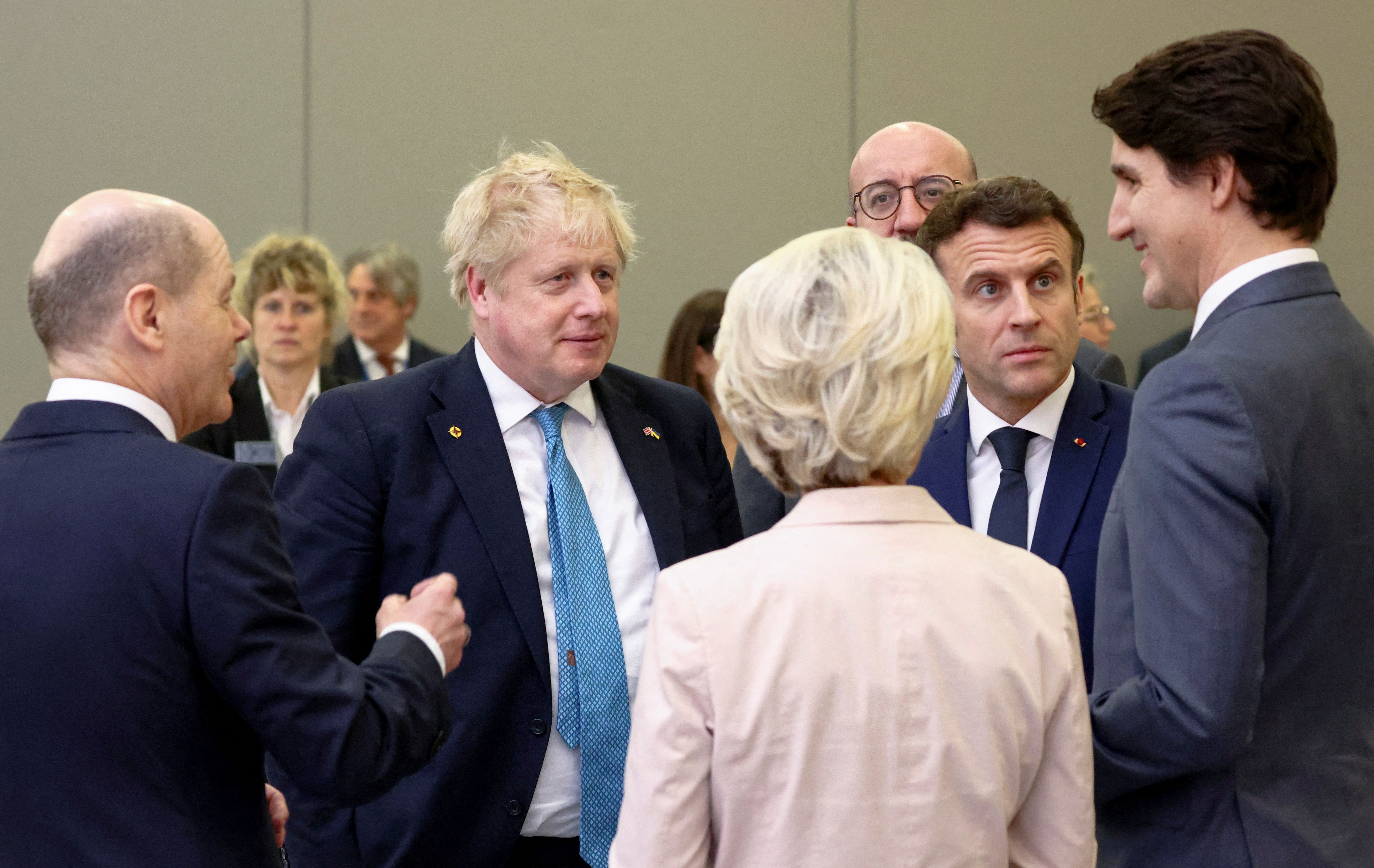 Other highlights
NATO summit: Stoltenberg announced Wednesday that NATO will double its military presence on the eastern flank, deploying four new multinational "battlegroups" in Bulgaria, Hungary, Romania and Slovakia.
The move is part of a broader "reset" in NATO's long-term defense and deterrence strategy, which could include a permanent U.S. troop presence in the Baltic states.
The leaders' joint statement pledged to "accelerate NATO's transformation for a more dangerous strategic reality" and take further steps at the next NATO summit in Madrid in July.
G7 summit: The G7 leaders warned Russia against the use of chemical, biological or nuclear weapons, and stressed that "the people of Russia must know that we hold no grievances against them."
The leaders also pledged to "work together to support the gathering of evidence of war crimes," and committed to "receiving, protecting, and supporting refugees and displaced persons as a consequence of the conflict."
European Council: The U.S. and EU are close to a deal on supplying American liquefied natural gas to help European countries like Germany wean themselves off Russian energy.
The EU is not expected to agree on any major new sanctions package, as appetite has faltered for imposing additional costs on Russia that could contribute to a recession in Europe.
Zelensky is scheduled to address the EU summit.
Between the lines: While Russia dominated the discussions in Brussels, NATO leaders also called on China to "cease amplifying the Kremlin's false narratives, in particular on the war and on NATO, and to promote a peaceful resolution to the conflict."
Editor's note: A caption in this story has been corrected to show Justin Trudeau is Canada's prime minister.
Go deeper:
Go deeper