Court denies U.S. skaters' appeal for medal ceremony for team competition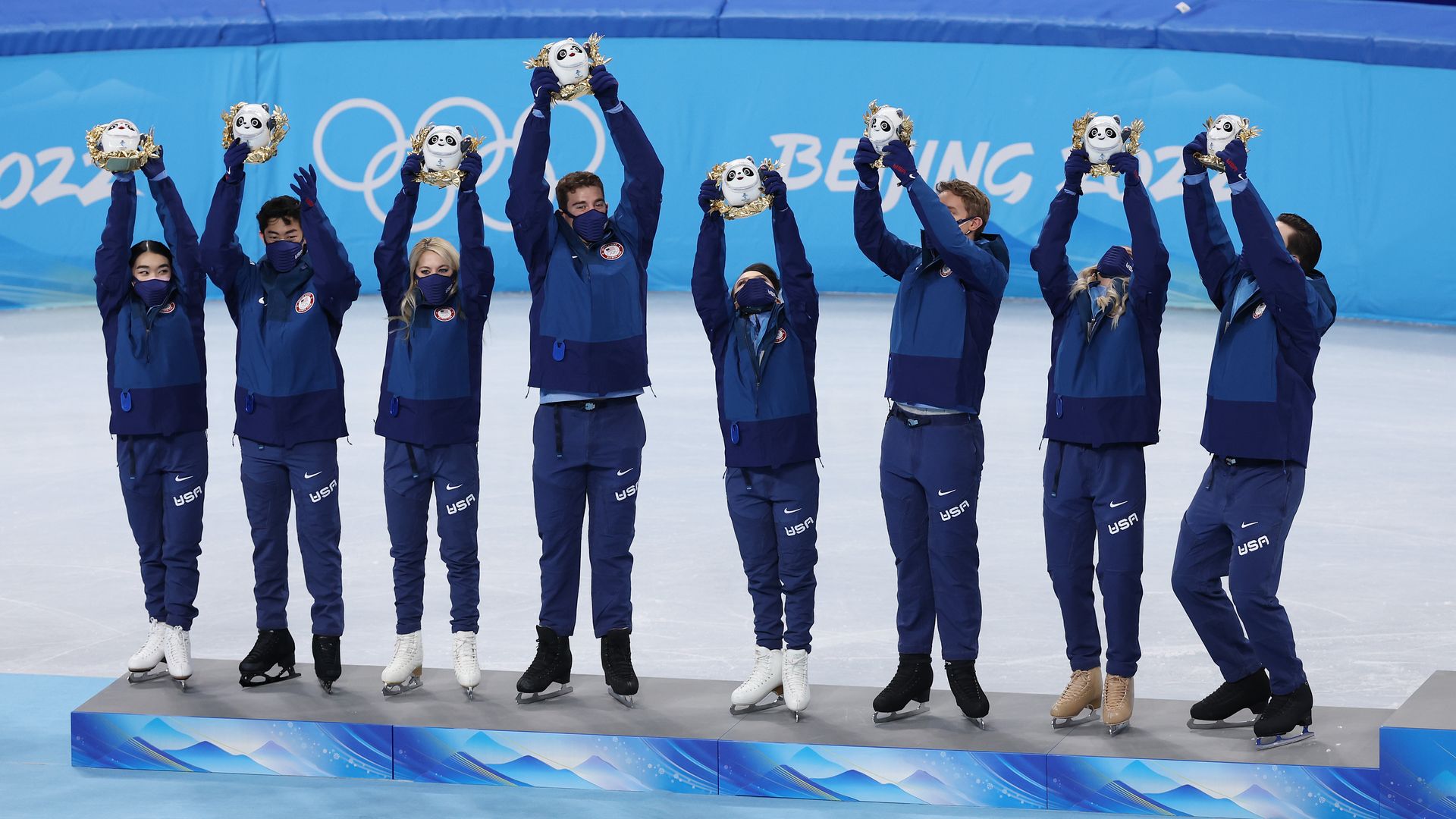 The top court in sports denied an appeal from U.S. figure skaters, who wanted to get their Olympic medals before the end of the Beijing Winter Olympics, the AP reports.
Driving the news: The appeal and emergency hearing happened on Saturday after the medal ceremony for the team event was delayed last week over a "legal issue."
The big picture: Although the Court of Arbitration for Sport (CAS) allowed Valieva to compete in the women's individual event, saying a ban would cause "irreparable harm," its ruling doesn't address the gold medal she won.
Valieva ultimately placed fourth, but if she had medaled, there would have been no medal ceremony.
If a further investigation disqualifies the ROC's result, Team USA's silver would be upgraded to gold. Japan, which won bronze, would get the silver and Canada would be the new bronze medalist.
But the ROC said that they would take "exhaustive measures to protect the rights and interests of the ROC Team and to preserve the honestly won Olympic gold medal."
What they're saying: The letter sent to IOC from attorney Paul Greene says that the committee's "own rules mandate that a victory ceremony 'to present medals to the athletes shall follow the conclusion of each sports event.'"
"A dignified medal ceremony from our clients' vantage point is one in the Medals Plaza as originally planned and afforded to all other medalists," Greene added.
"Having a medal ceremony at an Olympic Games is not something that can be replicated anywhere else, and they should be celebrated in front of the world before leaving Beijing," U.S. Figure Skating executive director Ramsey Baker said in a statement to the AP.
What's next: The court's reasoning will be published in the next days, according to a statement from CAS.
Go deeper