Elizabeth Warren and Cory Booker test positive for COVID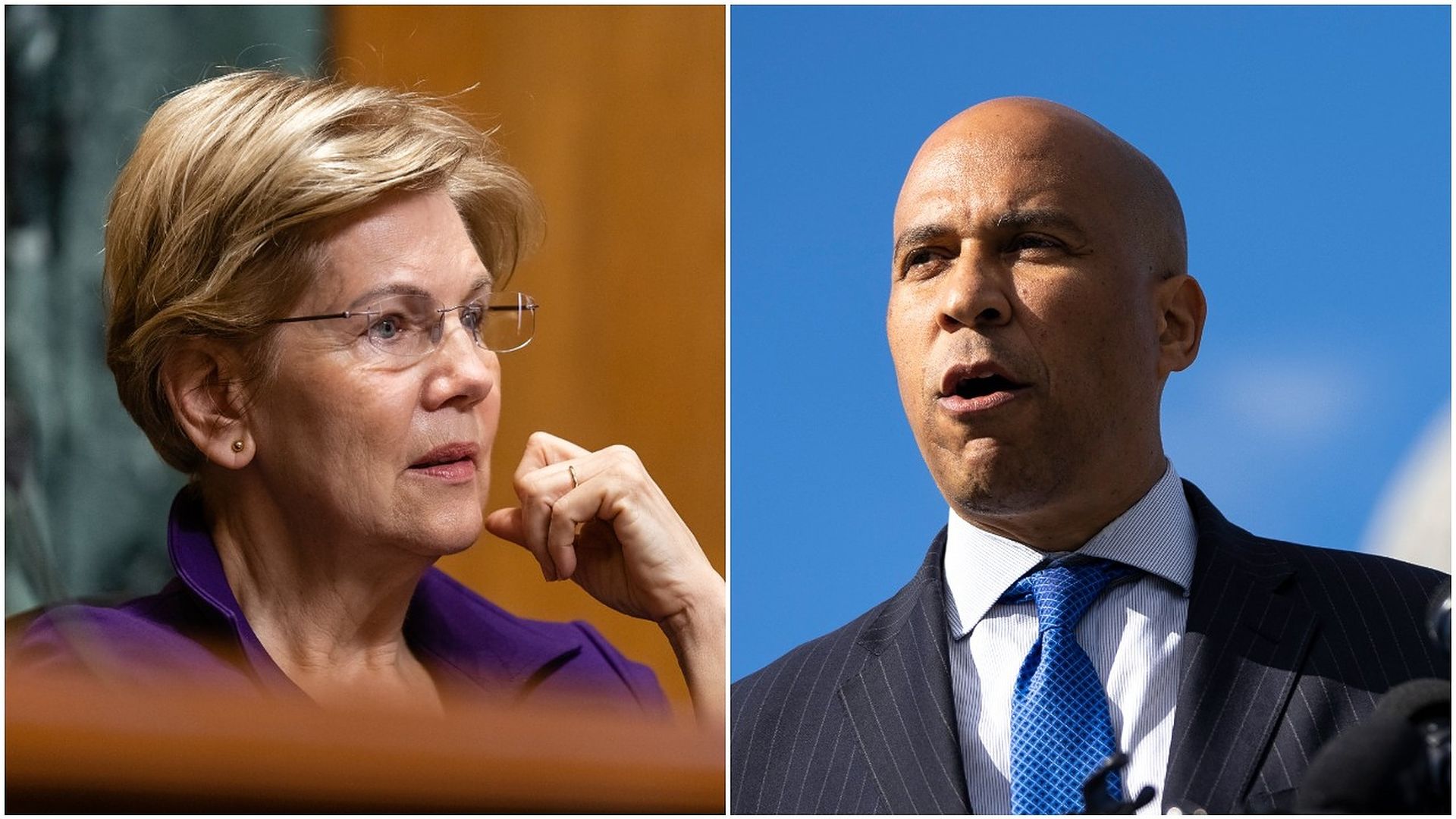 Sens. Elizabeth Warren (D-Mass.) and Cory Booker (D-N.J.) announced separately Sunday that they've tested positive for breakthrough cases of COVID-19.
Why it matters: Both Warren and Booker in Twitter posts reported mild symptoms and spoke of their gratitude of being fully vaccinated against the virus and having booster shots and advocated for others to do the same, as U.S. health officials warn of a surge in cases due to the Omicron variant.
Details: Hours after Warren confirmed she'd contracted the virus, Booker tweeted that he had "tested positive for COVID-19 after first feeling symptoms on Saturday."
"My symptoms are relatively mild," he added. "I'm beyond grateful to have received two doses of vaccine and, more recently, a booster — I'm certain that without them I would be doing much worse."
The big picture: Omicron variant has fueled fears of a winter coronavirus surge due to the variant's high transmissibility and its ability to evade immune protection.
By the numbers: Detected in 89 countries, Omicron has caused daily caseloads to double every 1.5 to 3 days in areas where there is community spread, according to the World Health Organization.
Editor's note: This article has been updated with details of Booker's positive test result.
Go deeper