How to help tornado victims in Kentucky and other states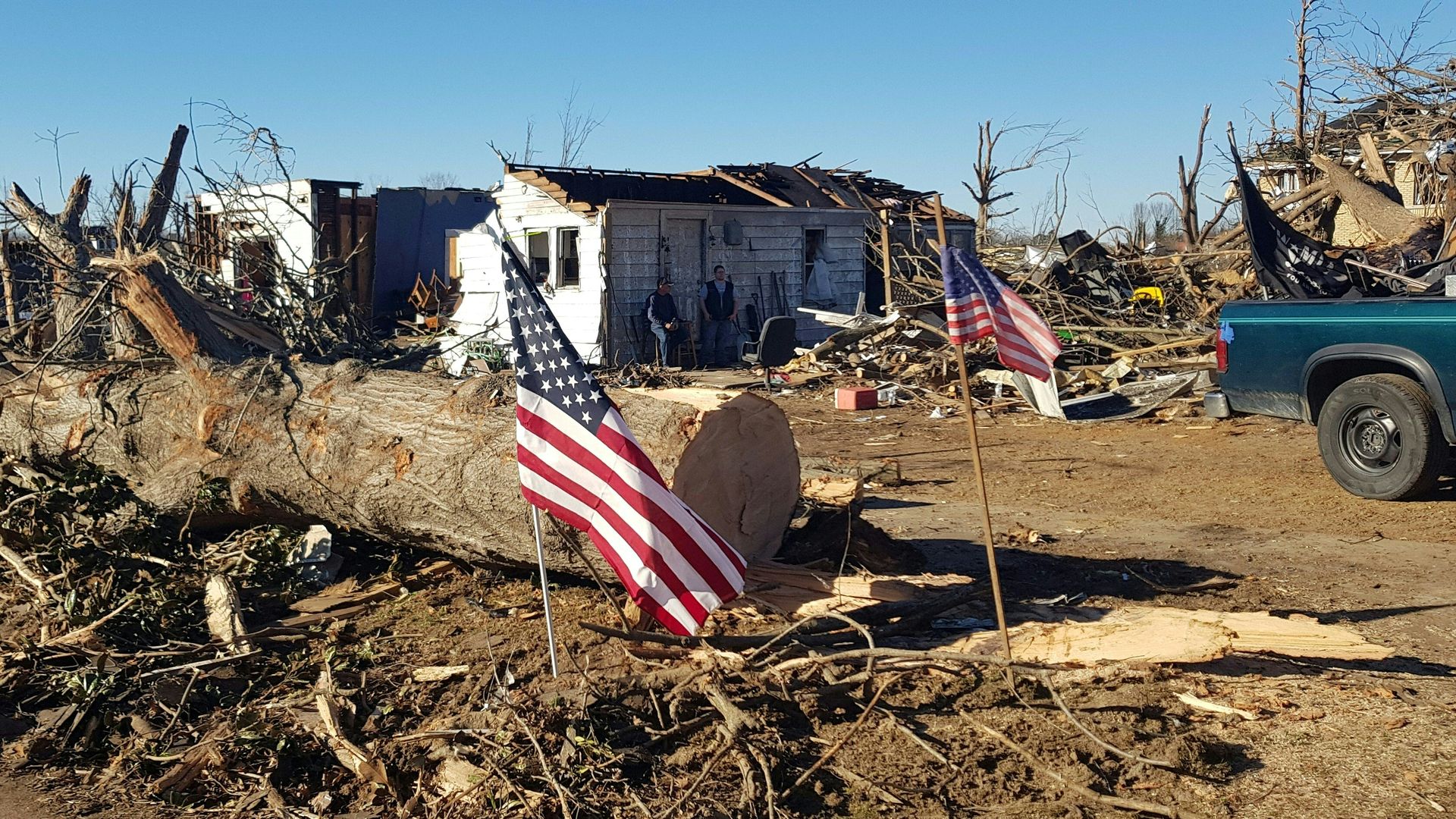 More than 70 people have died, towns "are gone," and recovery efforts will likely "take years."
The big picture: The tornadoes and storms that ripped through western Kentucky and five other states Friday night into Saturday left a trail of destruction and grieving communities. As those areas sort through the devastation and begin to clean up and rebuild, here's a list of ways you can help.
Donate
Give blood
The Red Cross is encouraging people to give blood. The organization said it has provided hundreds of blood products to hospitals in response to the tornadoes and will send additional supplies as needed. Find a blood drive near you.
Those in Kentucky can also check out kybloodcenter.org.
Volunteer
If you're in or willing to travel to Kentucky, Beshear said Monday that the state is looking for volunteers to help staff state park locations that are housing people who have lost their homes. Contact Kentucky State Parks for details.
If you want to volunteer with cleanup efforts in western Kentucky, you can fill out a Kentucky Division of Emergency Management survey or contact Kentucky State Police.
Other ways to help
Quad State Tornado Found Items Facebook group: If you live in or near areas hit by the storms and you've found photos or other items that may belong to affected families, list them in this Facebook group. One photo from a family in tornado-hit Dawson's Springs, Kentucky, was found nearly 130 miles away in New Albany, Indiana, per AP.
Be smart: Before donating to any organization you're not familiar with, check out their profiles and rankings on sites like GuideStar and Charity Navigator.
Go deeper:
Editor's note: This screen has been updated with additional details on the death toll.
Go deeper