5. Dumplings, yes. Servers, no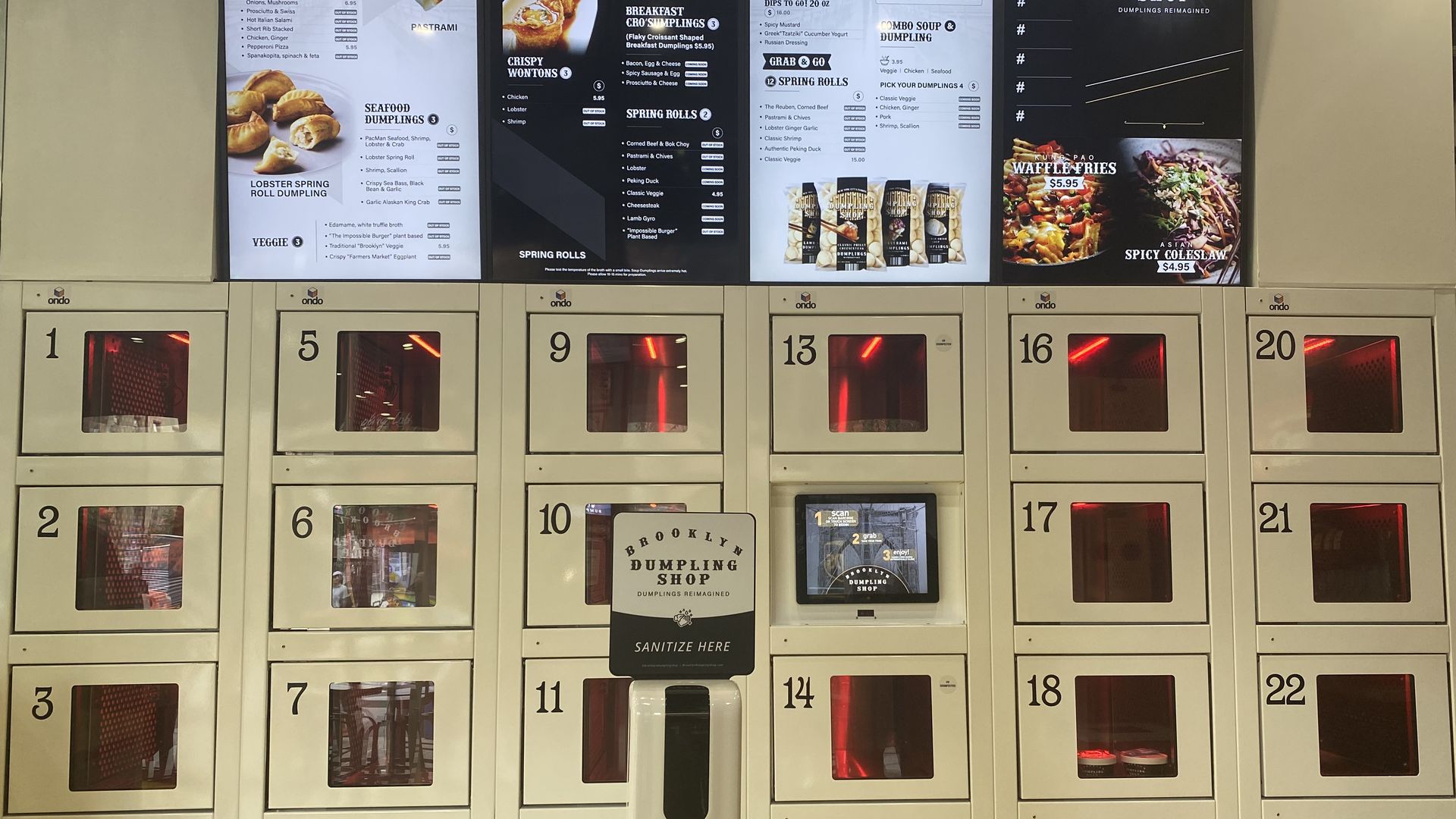 Inspired by pandemic-era social distancing and propelled by post-pandemic labor shortages, businesses are experimenting with taking humans out of the retail equation.
Case in point: I had lunch at the server-less Brooklyn Dumpling Shop this week. The three-week-old fast casual eatery in Manhattan's East Village has screens where patrons punch in their preferences, and then, when their food is ready, it appears in a cubby.
Previous Story
Next Story