House committee asks federal agency for Trump hotel records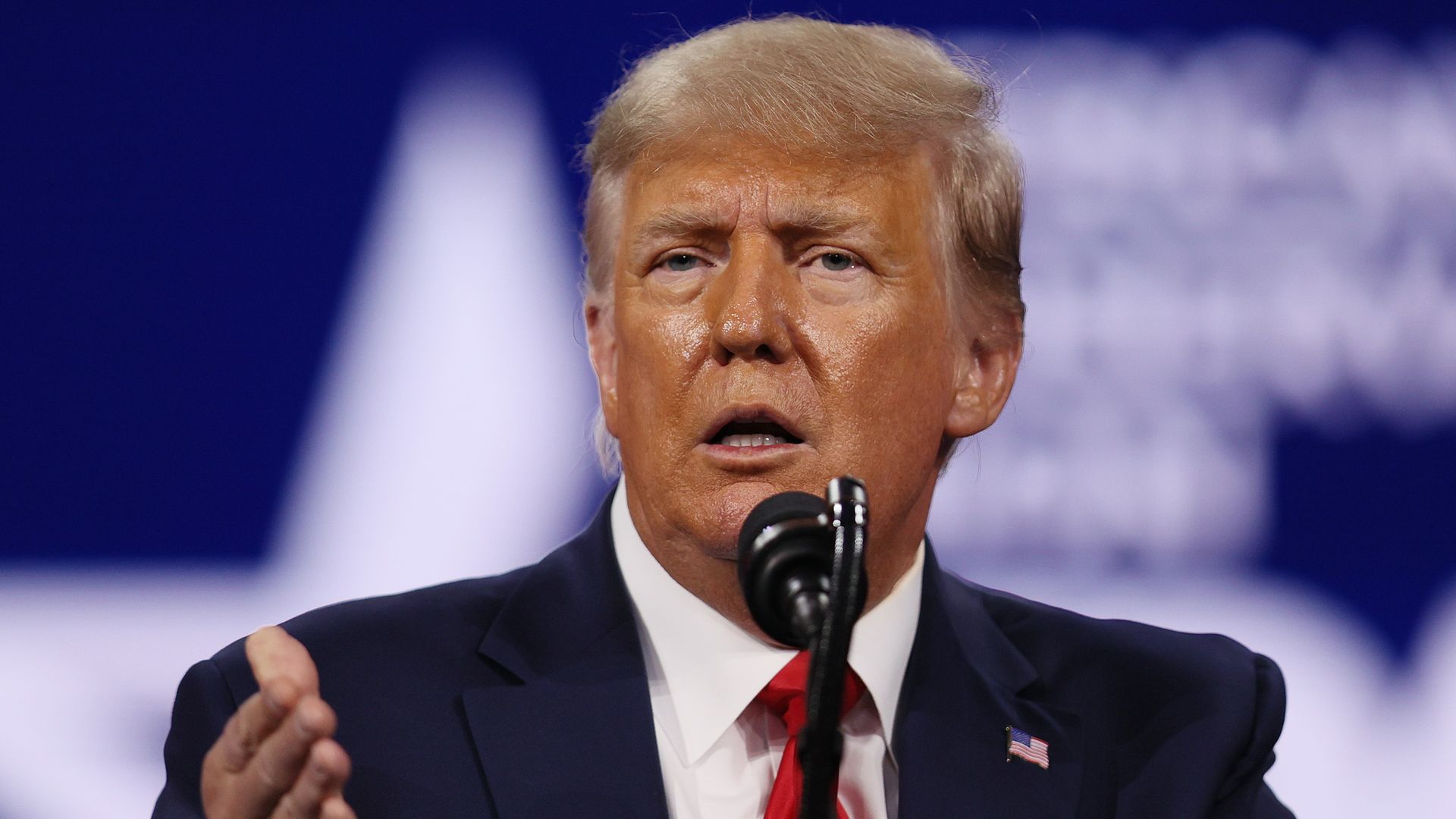 The House Transportation committee on Tuesday wrote to the Biden administration to request financial records for the D.C. Trump International Hotel.
Why it matters: The General Services Administration (GSA) had refused the panel's first request in 2019 for details of the leased government-owned building's revenue, profits, losses and expenses, and it continued to do so throughout former President Trump's presidency.
"Those records, if made public, would reveal the inner workings of a hotel that became an icon of Trump's era — a place where the sitting president's company could be paid by foreign governments, Republican allies and companies with business before the Trump administration," per the Washington Post, which first reported the news.
What's happening: In the letter, House Transportation Committee Chair Peter DeFazio (D-Ore.) and Public Buildings Subcommittee Chair Dina Titus (D-Nev.) asked the GSA to fulfill the committee's previous requests, saying "the Trump Administration repeatedly obstructed our efforts to carry out necessary oversight of a federally owned property that created obvious conflicts of interests."
They asked the GSA, which handles the lease, if it's "considering examining whether former President Trump and/or the Trump Organization should be prevented from contracting with the federal government in the future" in light of the Jan. 6 Capitol insurrection.
They noted the former president "borrowed $250 million from Deutsche Bank to finance the renovations for the Trump International Hotel" and asked whether the GSA had any financial statements related to this.
What they're saying: The GSA said in an emailed statement that it is "committed to collaboration with our partners on the Hill. We are currently reviewing the Committee's letter."
Worth noting: Trump's "use of such 'Statements of Financial Condition'" are being investigated by New York's attorney general as part of a probe into whether the former president and his company improperly inflated the value of its assets on financial statements, WashPost notes.
In 2019, days after the panel subpoenaed the General Services Administration for documents relating to the hotel's lease Eric Trump, the former president's son and an executive vice president of the family business, said the Trump Organization was considering selling the rights to the D.C. hotel.
This was in part fueled by claims that the family was profiting from the property during Trump's presidency. Eric Trump said "people are objecting to us making so much money on the hotel."
What to watch: The panel has asked for the GSA to provide it with documents by March 30.
Representatives for the former president and the Trump organization did not immediately respond to Axios' request for comment.
Read the House panel's letter, via DocumnentCloud:
Go deeper