Exclusive: Penske Media launches first-party data studio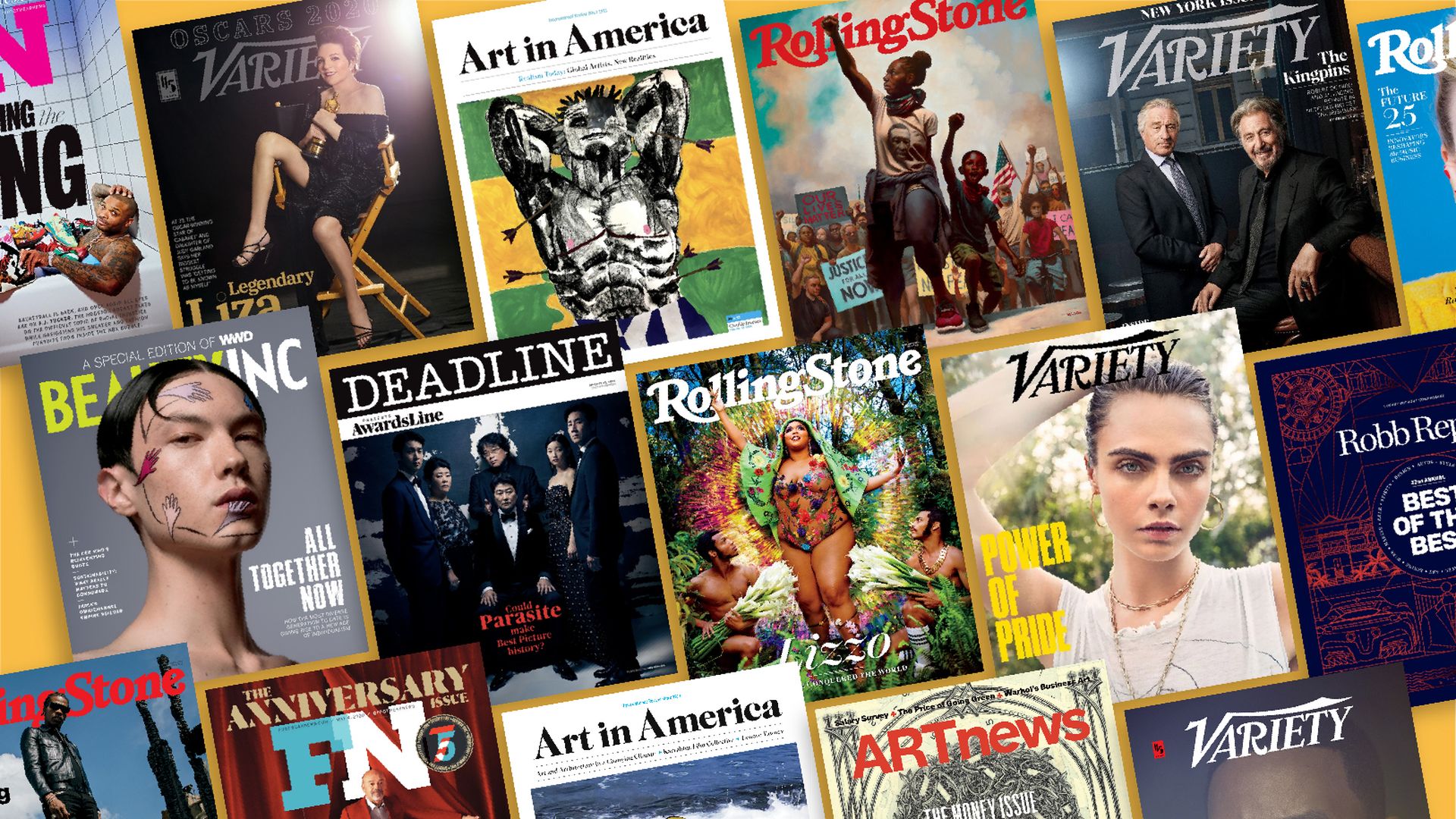 Penske Media Corporation (PMC) on Tuesday will launch a new data services division called "Atlas Data Studio" that focuses on building first-party data segments for marketers to target ads to different types of people online.
The big picture: It joins a growing list of digital publishers, like The New York Times, The Washington Post, Forbes, Vox Media, Condé Nast, Bloomberg and others in building out first-party data solutions.
Catch up quick: New privacy laws and crackdowns by big web browsers are forcing online publishers to become less reliant on third-party data, which is collected indirectly from consumers when they surf the web.
First-party data, like an email address or newsletter subscription, is considered more privacy-friendly because it is obtained directly from consumers when they engaging with digital properties — with their permission.
Details: PMC, which is home to more than 23 media brands across music, entertainment, fashion, luxury, and art, began building a first-party data framework at the beginning of last year, says Mark Howard, PMC's Chief Advertising and Partnerships Officer.
At the time web browsers like Google began to announce efforts to remove all third-party cookies within the next few years.
Atlas was originally the name of the company's proprietary ad tech suite that it first started testing on SHE Media, the parent company to sites like BlogHer and StyleCaster, that PMC acquired in 2018. In August, PMC began deploying Atlas technology across its entire portfolio of sites.
How it works: Atlas Data Studio creates audience segments, like pet lovers to car owners, that marketers can target to reach the right group of people online.
The studio leverages data points that it collects from its consumers directly, like subscription or membership data, data from virtual event sign-ups, or data from engagement digital products like newsletters to create those segments.
Several PMC brands now have subscriptions or paywalls, including WWD, Sportico, Billboard and others.
The pandemic has in some ways made it easier for publishers like Penske to collect first-party data, because more activities, including shopping and live events, are now virtual.
The company owns two e-commerce sites, BGR (Boy Genius Report) which focuses on mobile gadgets, and SPY which focuses on trendy consumer gadgets and media gear for millennials. Many of its other sites, like Rolling Stone and Billboard, also have commerce revenue affiliated with them.
For now, Howard says Atlas Data Studio is just coming out of beta, so it's too early to give broad performance metrics. But, he says, "we've been able to show a significant increase in campaign performance metrics in A/B tests against third party data."
Between the lines: First-party data can be hard to obtain, as it requires publishers to build very strong relationships with users so that they're comfortable handing over their information. But when a publisher does obtain first-party data, it's typically more reliable and often more lucrative.
"Our first party segments perform as well if not better than third party data and we expect all of our partners to convert as we continue to prove this over time," Howard says.
First-party data collection also makes it easier for publishers like PMC to measure which type of content is performing best across its sites, so that they can optimize their offerings to match consumer demands.
Howard says that at this point, the company isn't planning to roll out any sort of universal log-in for all of its subscription sites, but says it is having conversations about what the could possibly look like long-term.
Be smart: Penske hopes its first-party data offering will differentiate from other publishers on scale and its focus on topics like arts and entertainment.
The company reaches roughly 134 million unique visitors monthly, according to Comscore figures, across nearly two dozen different websites.
The company, which now owns Hollywood Reporter, Billboard and Vibe, via a joint venture created last year, is considered the biggest digital entertainment news publisher in America. It also owns titles like Variety, Deadline, Rolling Stone, WWD and more.
What's next: For now, marketers can still use third-party data to target ads across PMC's portfolio, but "we are in the process of weaning off of it, so that we will be well ahead of the situation when third party cookies go away," Howard says.
Go deeper