Murkowski: House responded to Trump "appropriately" with impeachment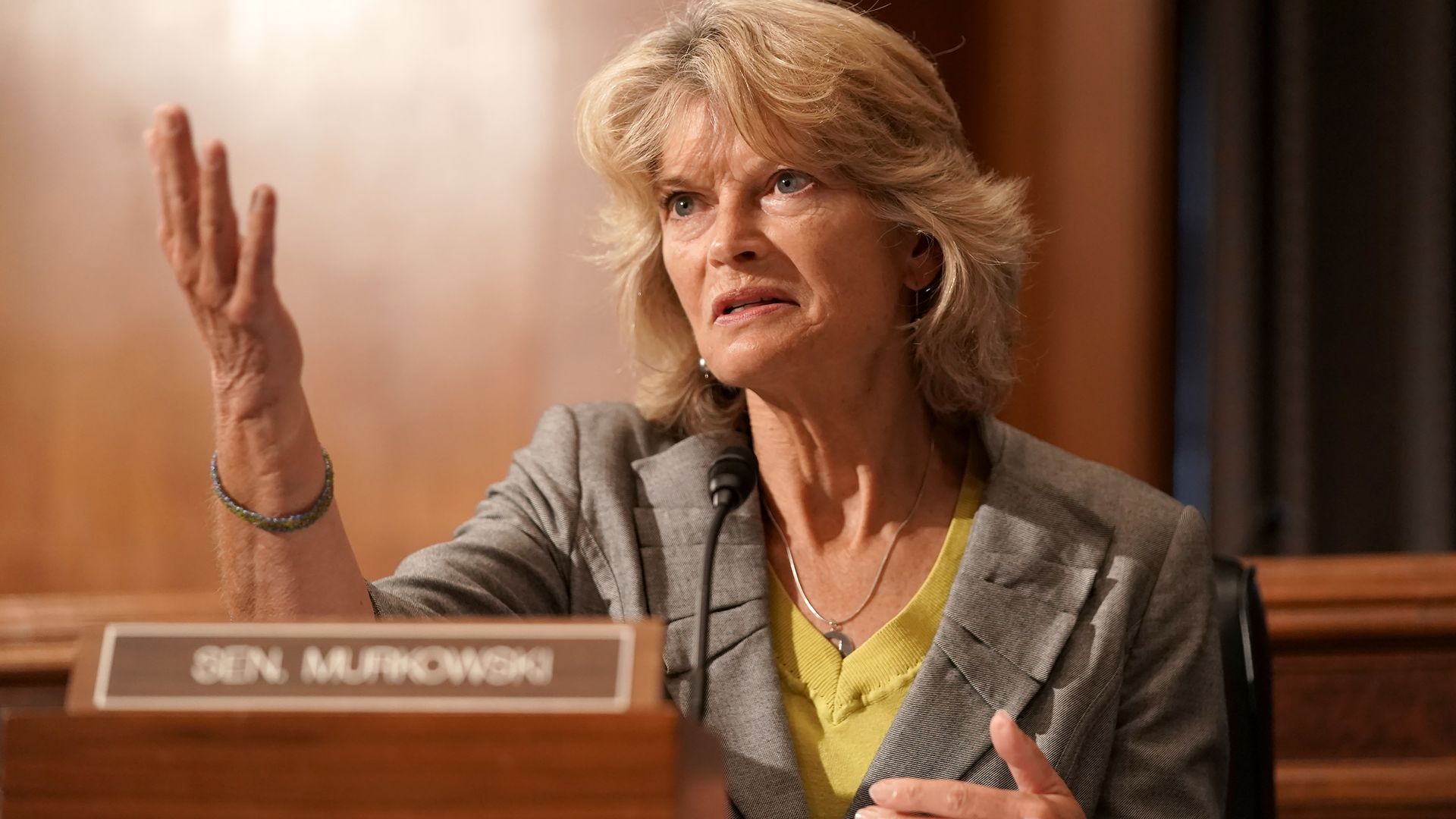 Sen. Lisa Murkowski (R-Alaska) responded to Wednesday's House passage of a single article of impeachment against President Trump, calling the action "appropriate" in a statement, and adding that she would "consider the arguments of both sides" in the Senate trial.
What she's saying: Though she did not say how she will vote, she noted that "President Trump's words incited violence, which led to the injury and deaths of Americans ... the desecration of the Capitol, and briefly interfered with the government's ability to ensure a peaceful transfer of power."
Murkowski noted that the House "resolution to impeach President Trump for a second time passed by a vote of 232-197, representing the most bipartisan support and the largest number of votes for a presidential impeachment" in U.S. history.
"For months, the President has perpetrated false rhetoric that the election was stolen and rigged, even after dozens of courts ruled against these claims," she said. "When he was not able to persuade the courts or elected officials, he launched a pressure campaign against his own Vice President, urging him to take actions that he had no authority to do.
"Such unlawful actions cannot go without consequences and the House has responded swiftly, and I believe, appropriately, with impeachment."
She added that Majority Leader Mitch McConnell (R-Ky.) has made clear the Senate impeachment trial will not take place prior to President-elect Joe Biden's inauguration, and backed the decision to prioritize a peaceful transfer of power.
Flashback: "I want him to resign. I want him out," Murkowski told the Anchorage Daily News last Friday after the siege on the Capitol. "He has caused enough damage."
Yes, but: During Trump's first impeachment proceeding, the senator from Alaska also condemned the president's behavior, calling it "shameful and wrong." She ultimately voted to acquit, however.
Go deeper: Here are the Republicans who voted to impeach Trump
Go deeper