Expanded unemployment benefits lapse with relief bill in limbo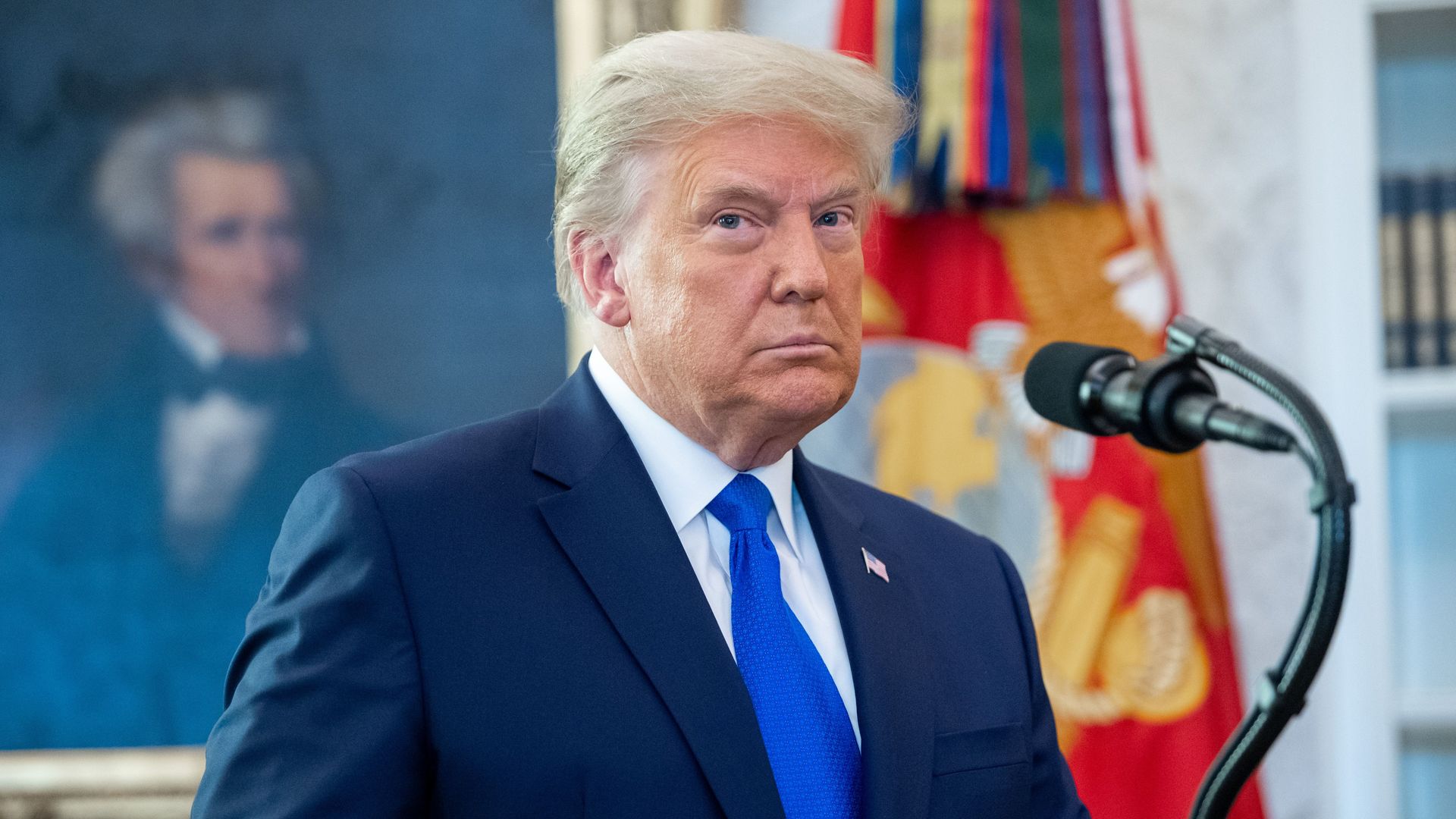 Expanded unemployment benefits are set to lapse for millions of struggling Americans after President Trump resisted calls to sign the stimulus bill before the end of Saturday.
Why it matters: "States cannot pay out benefits for weeks that begin before the bill is signed, meaning that if the president does not sign the bill [Saturday], benefits will not restart until the first week of January. But they will still end in mid-March, effectively trimming the extension to 10 weeks from 11," the New York Times reports.
Such inaction could trigger a federal government shutdown "when money runs out at 12:01 a.m. Tuesday in the middle of a pandemic," AP notes.
Context: Trump blindsided lawmakers on Tuesday when he indicated that he would not sign the $900 billion coronavirus relief bill and $1.4 trillion government funding measure passed by Congress if it's not amended to increase stimulus payments.
By the numbers: As of Nov. 28, there were 14 million people receiving unemployment benefits through the Pandemic Unemployment Assistance (PUA) and Pandemic Emergency Unemployment Compensation (PEUC) programs, an increase of 958,000 from the previous week, Axios' Dion Rabouin reports.
1.4 million Americans filed unemployment claims for the first time earlier this month, with 935,000 filing for traditional unemployment benefits and 455,000 filing claims for the PUA program.
What they're saying: "It is the day after Christmas, and millions of families don't know if they'll be able to make ends meet because of President Donald Trump's refusal to sign an economic relief bill approved by Congress with an overwhelming and bipartisan majority," President-elect Biden said in a statement on Saturday.
"This abdication of responsibility has devastating consequences. Today, about 10 million Americans will lose unemployment insurance benefits. In just a few days, government funding will expire, putting vital services and paychecks for military personnel at risk."
Trump urged lawmakers Saturday night in a Twitter post ahead of the midnight deadline to meet his calls to increase stimulus payments from the agreed $600 that his Treasury Secretary Steven Mnuchin helped negotiate to $2,000.
"Remember, it was China's fault!" he added, in reference to the virus that has killed and infected more people in the U.S. than any other country.
Go deeper ... Pelosi on Trump's call to increase stimulus payments: "Let's do it!"
Editor's note: This article has been updated with details of the deadline passing, Trump's comments and further context.
Go deeper