Fauci apologizes for criticizing U.K. regulators over Pfizer vaccine approval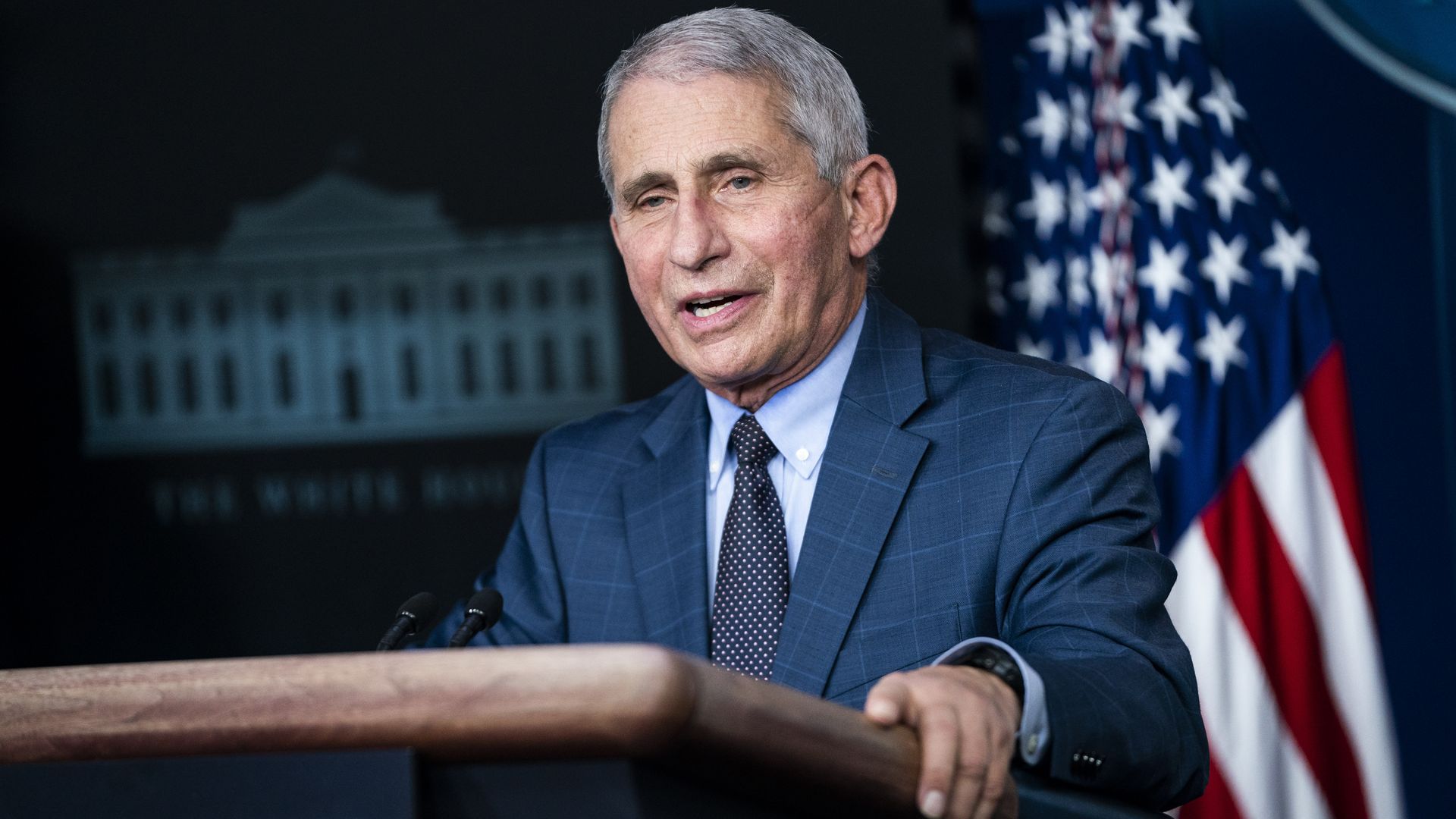 Anthony Fauci, the U.S. government's top infectious-disease expert, on Thursday walked back his earlier comments criticizing British regulators over their recent approval the Pfizer-BioNTech COVID-19 vaccine.
What he's saying: "I have a great deal of confidence in what the U.K. does both scientifically and from a regulator standpoint," Dr Fauci told the BBC on Thursday after saying earlier in the day that U.K. regulators "rushed" their approval of the vaccine.
He apologized for the "misunderstanding" his remarks created.
"In the United States, there is such a considerable amount of tension of pushing back on the credibility, on the safety and on the efficacy that if we in the United States had done it as quickly as the U.K. did — and that's no judgement on the way the U.K. did it — ...there likely would have been pushback on an already scrutinizing society that, really I think, in some respects in the United States, has too much skepticism about the process."
The NIAID director, who had described the FDA approval process as the "gold standard," also said the U.S. does "things a little differently."
"That's all," Fauci added. "Not better, not worse, just differently."
"Our process is one that takes more time than it takes in the U.K. And that's just the reality."
"I did not mean to imply any sloppiness even though it came out that way."
The big picture: The U.K. on Wednesday became the first Western country to grant emergency approval for the vaccine, which was shown to be more than 90% effective.
The U.K. Medicines and Healthcare Products Regulatory Agency on Thursday defended its methods saying in a statement that it, "rigorously assessed the data in the shortest time possible without compromising the thoroughness of our review," per Reuters.
It added that it allowed "some stages of this process to happen in parallel to condense the time needed, but it does not mean steps and the expected standards of safety, quality and effectiveness have been bypassed."
🎧 Go deeper: Axios Re:Cap interviews Pfizer CEO Albert Bourla.
Editor's note: This story has been updated with Fauci's apology and comments to the BBC.
Go deeper