Deadly storm Zeta pummels Alabama after making landfall in Louisiana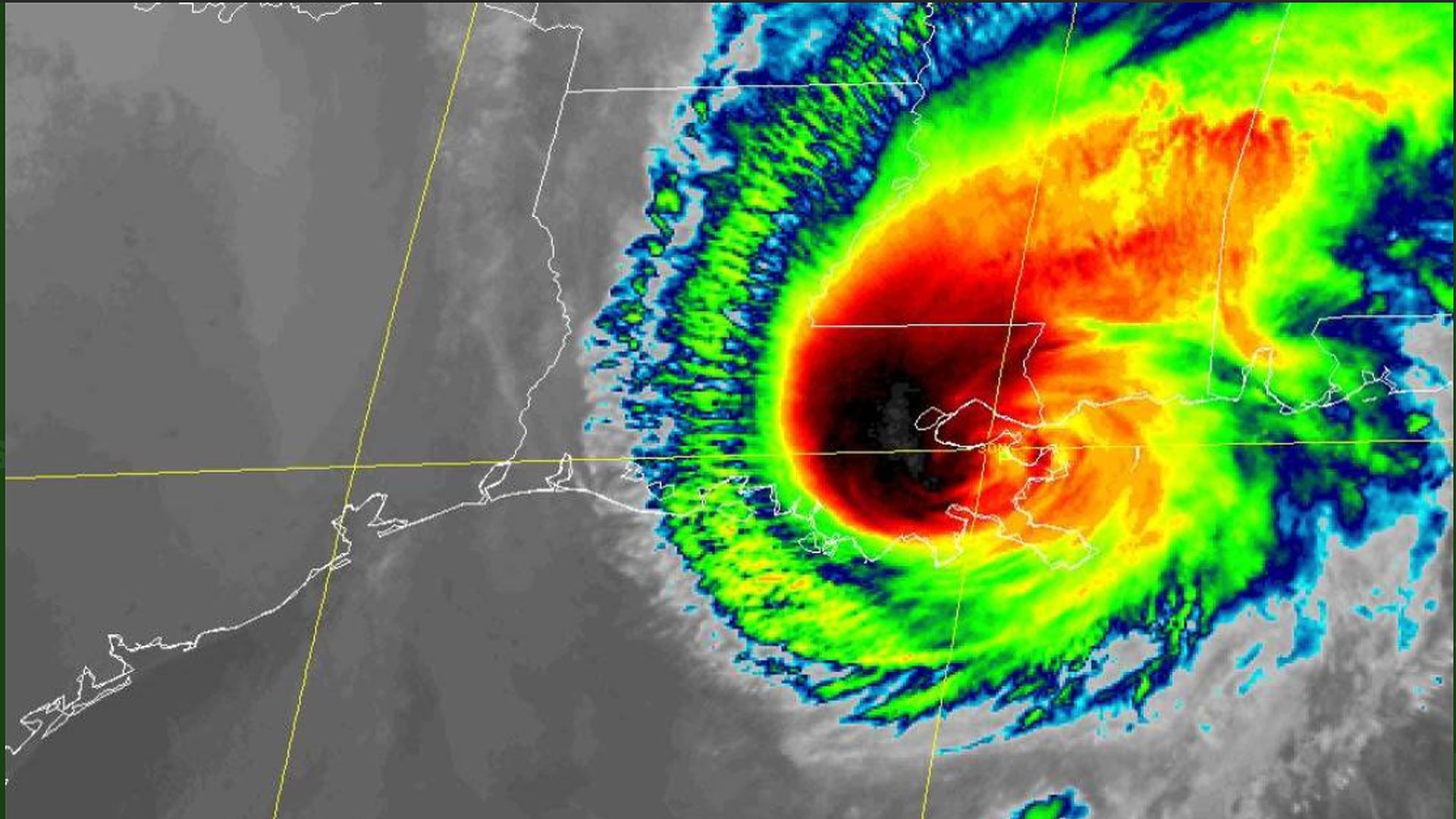 Tropical Storm Zeta has killed at least two people and caused hundreds of thousands of people to lose power after making landfall in Louisiana as a Category 2 hurricane Wednesday.
Details: After "battering southeastern Louisiana and southern Mississippi," Zeta weakened to a tropical storm over central Alabama early on Thursday, but it was still pummeling parts of the state and the Florida Panhandle with heavy winds and rains, per the National Hurricane Center.
A 55-year-old man was electrocuted by a downed power line in Louisiana, authorities said. In Mississippi, a Biloxi coroner said an Alabama man drowned near the Broadwater Marina while filming the storm, a local coroner said, per the Sun Herald.
Water inundated Highway 56 in Cocodrie, Louisiana, and buildings in the area near where the storm hot as a Category 2 hurricane.
The NWS office in New Orleans warned that mobile homes would be "severely damaged" and some roads "impassible due to debris."
Of note: Zeta is the fifth named storm to make landfall in Louisiana this year — the most storms in a single year since records began in 1851, the Times-Picayune notes.
What to expect: Tornadoes were possible over parts of southern Alabama and the western Panhandle of Florida during the first few hours of Thursday, and an "isolated tornado or two" was possible later Thursday across much of the Carolinas and southern Virginia.
Along the northern Gulf Coast, the combination of a "dangerous storm surge" and the tide was expected to cause normally dry areas near the coast to be flooded by rising waters moving inland from the shoreline, the NHC said.
"Damaging winds, especially in gusts, are spreading well inland across portions of central and northern Alabama, and northern Georgia, and these winds will shift into the Carolinas and southeastern Virginia [later Thursday]. Wind gusts could be especially severe across the southern Appalachian Mountains."
Zeta was expected to move across parts of the southeastern U.S. Thursday morning, across the Mid-Atlantic states in the afternoon and emerge over the western Atlantic by Thursday night, the NHC said in a 1 a.m. advisory.
The big picture: Zeta is the 27th named storm of the 2020 Atlantic Hurricane season — hitting a record set in 2005.
The core of Zeta — including its destructive eyewall — moved ashore near Cocodrie, producing maximum sustained winds of nearly 110 mph and stronger gusts.
Before reaching the Gulf Coast, the storm made landfall on Mexico's Yucatan Peninsula as a Category 1 hurricane late Monday and then weakened to a tropical storm. By early Wednesday, it had strengthened into a hurricane again.
Go deeper: In pictures: Storm Zeta churns inland after lashing Louisiana
Editor's note: This article has been updated with new details throughout.
Go deeper